Dangerous and slow-moving Barry made landfall as a hurricane along the central Louisiana coast Saturday afternoon as residents braced for life-threatening rain, storm surge and winds.
Some areas of Louisiana are under mandatory evacuation orders as Barry -- the first hurricane of the Atlantic season -- barrels through the state.
Barry was at Category 1 hurricane strength when it made landfall near Intracoastal City, Louisiana, before weakening to a tropical storm.
Though the storm is no longer a hurricane, it's set to bring extremely dangerous amounts of rainfall overnight, which could lead to flash flooding.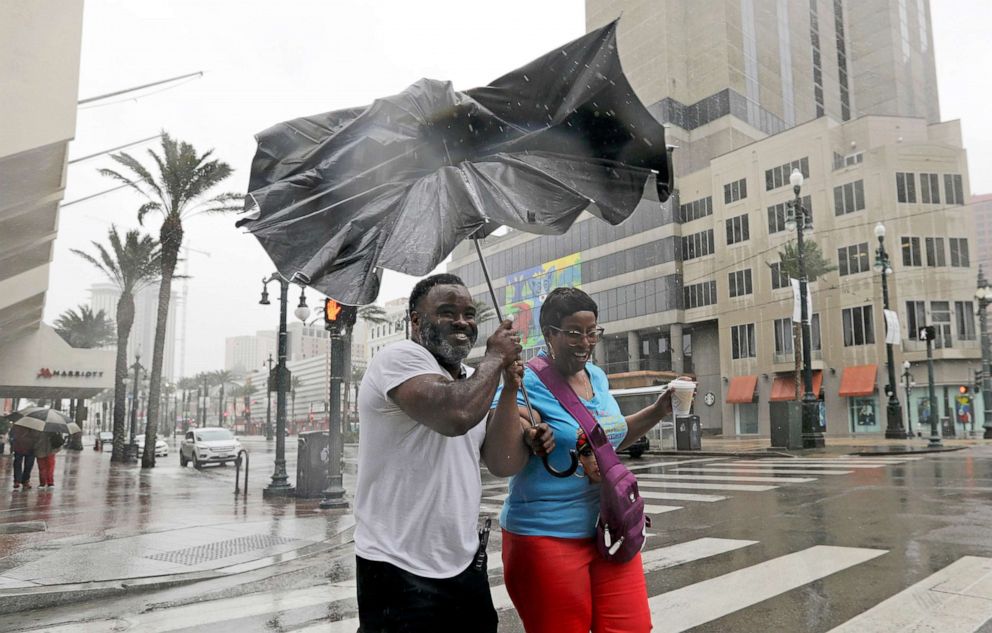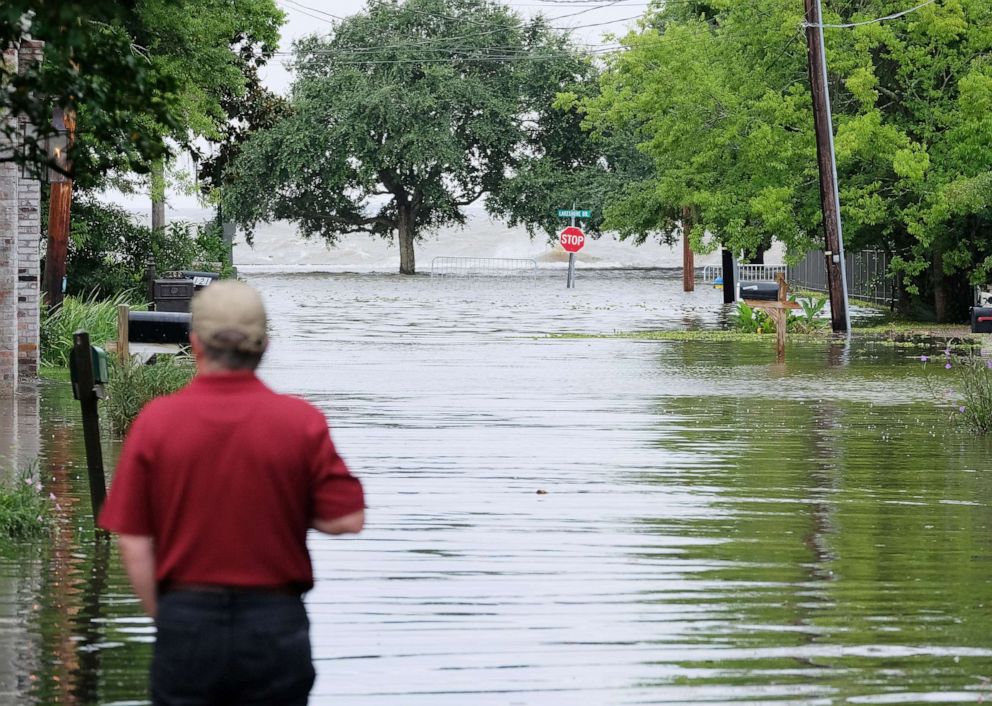 Rainfall could reach 20 inches in some areas. The hardest hit spots will be west of New Orleans, from Morgan City to Lafayette to Baton Rouge.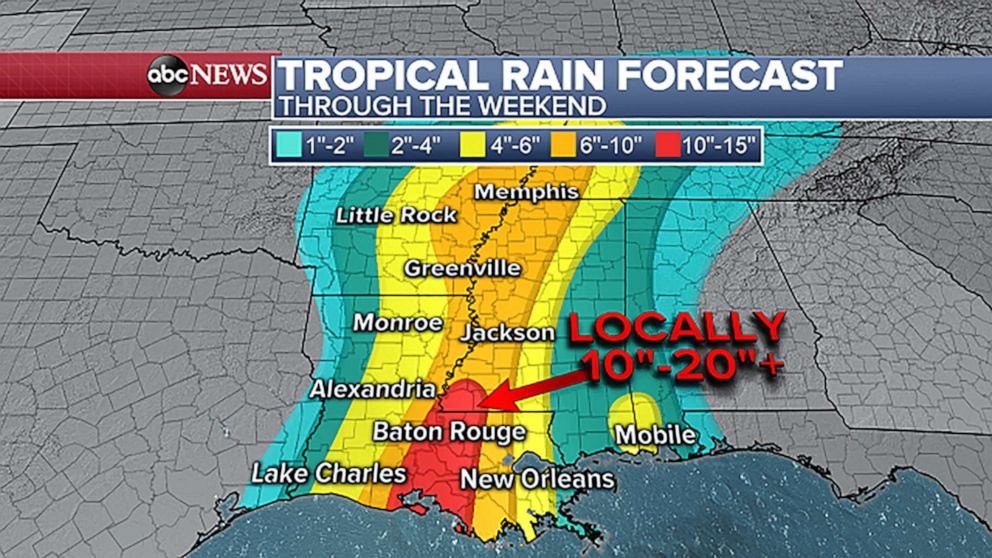 In Terrebonne Parish, trapped residents were rescued by an air crew early Saturday as floodwaters rose, according to the Coast Guard.
In New Orleans, Mayor LaToya Cantrell on Saturday urged residents and visitors to shelter in place, stay off the roads and brace for flooding.
All flights to and from Louis Armstrong New Orleans International Airport are cancelled for the day.
"We are not in any way out of the woods," Cantrell said Saturday. "It is coming our way."
The Rolling Stones moved their Sunday concert in the city to Monday.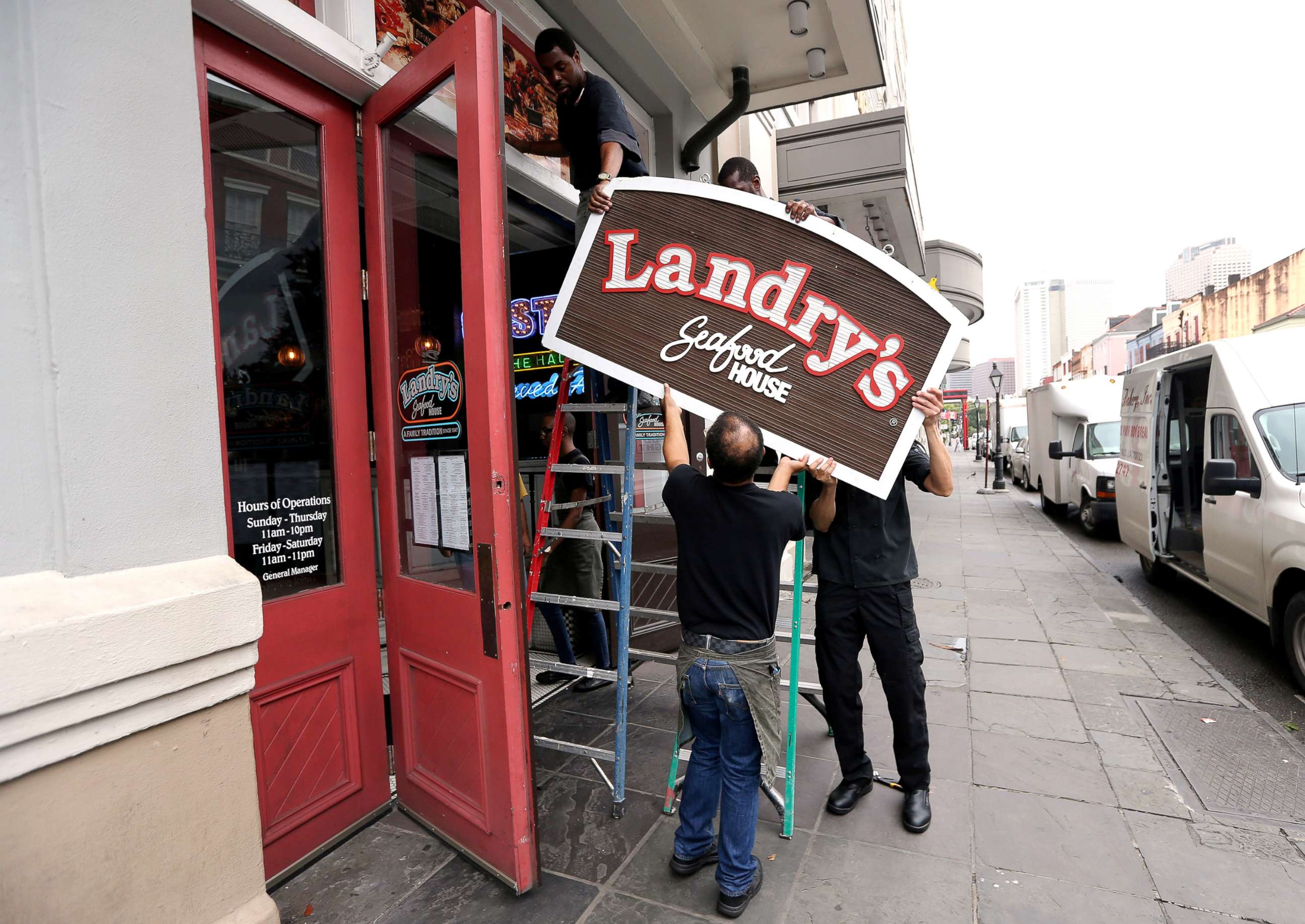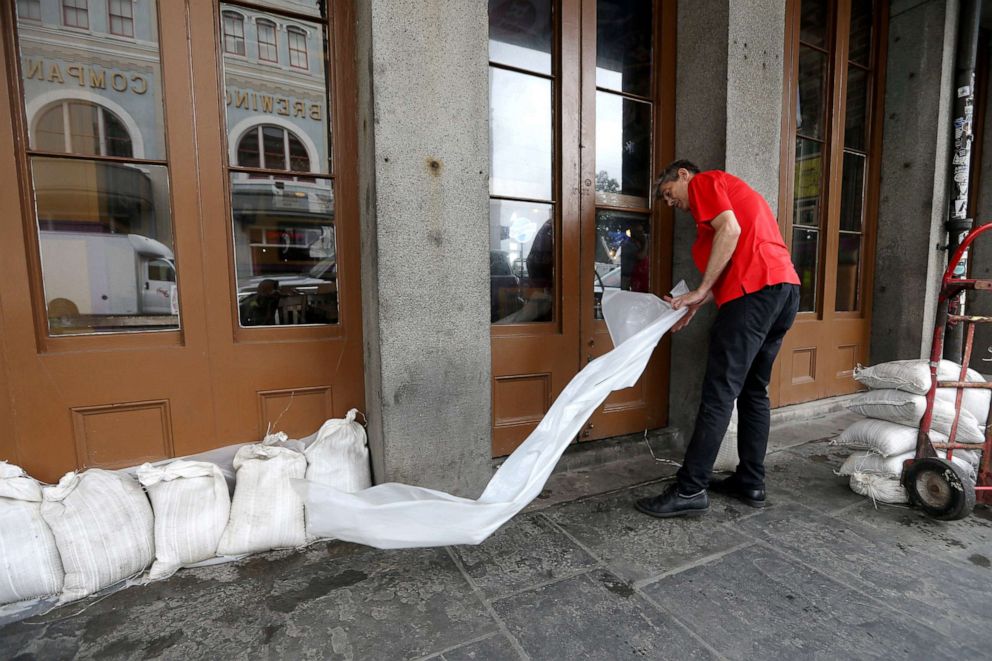 Pete Gaynor, acting administrator of the Federal Emergency Management Agency (FEMA), told "Good Morning America" Saturday that it was time to hunker down.
"If you haven't made preparations, it's probably too late," he said. "Listen to your local officials, stay off the roads, stay inside and wait until you get the all-clear."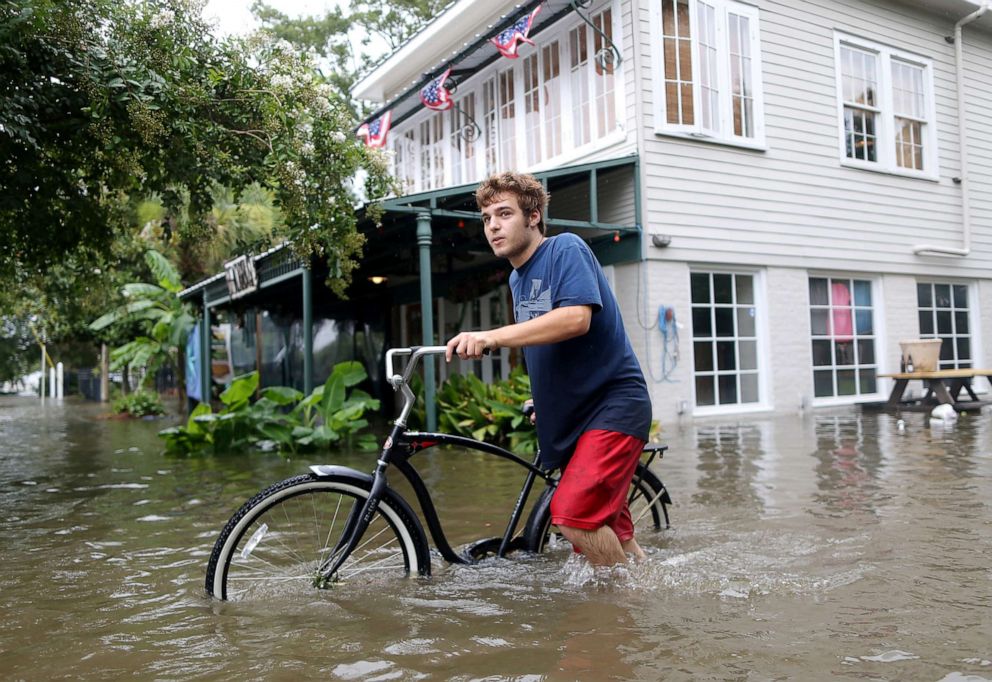 In Baton Rouge, Louisiana State University is closed through Sunday.
Though rain is the biggest threat, Louisiana Gov. John Bel Edwards warned the winds can topple trees and utility poles.
The whipping winds knocked a massive tree onto Antonio Collins' Morgan City house, leaving the bedroom open and vulnerable to the rain.
"We ain't got the worst part yet," Collins told ABC News on Saturday.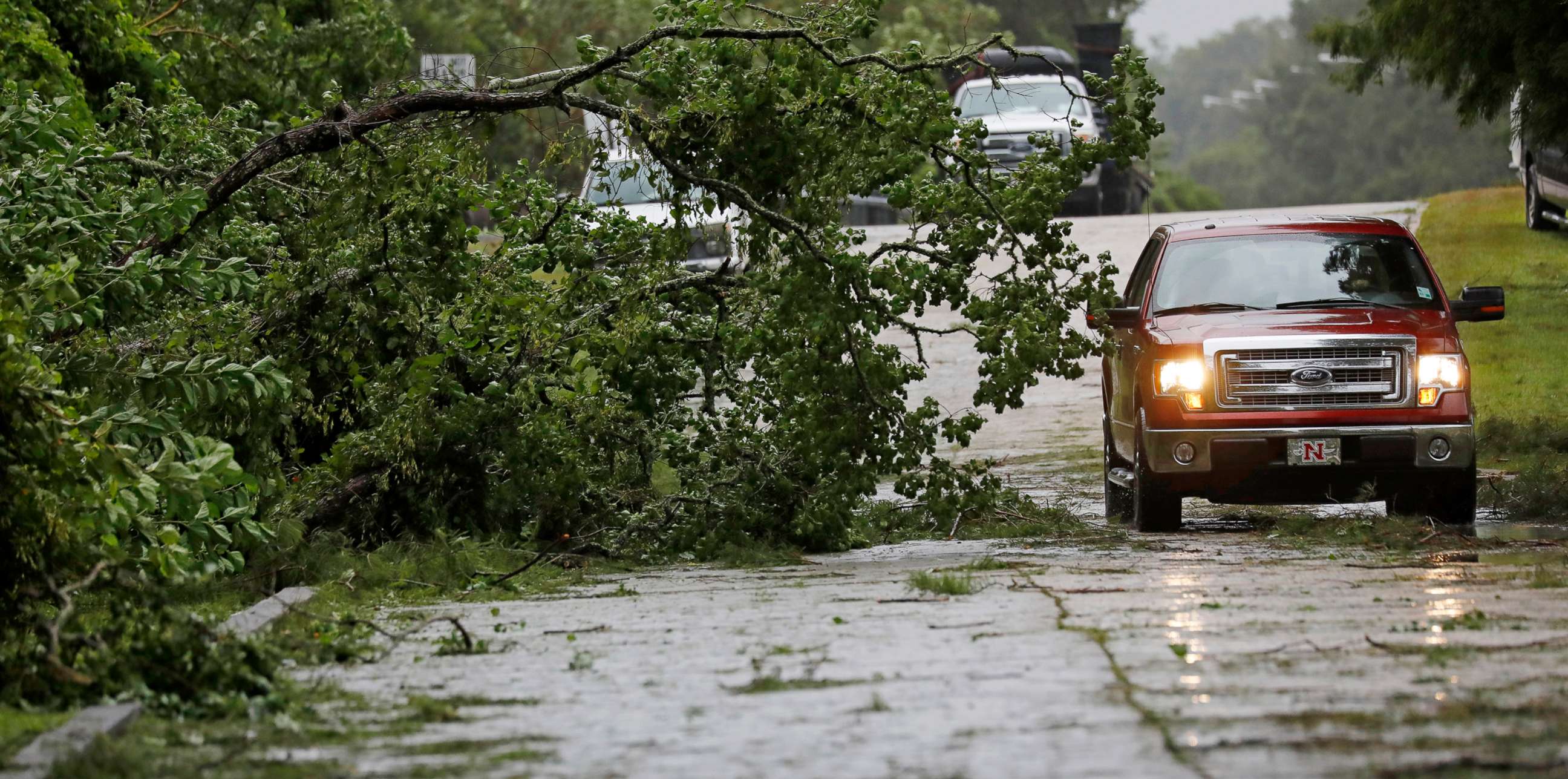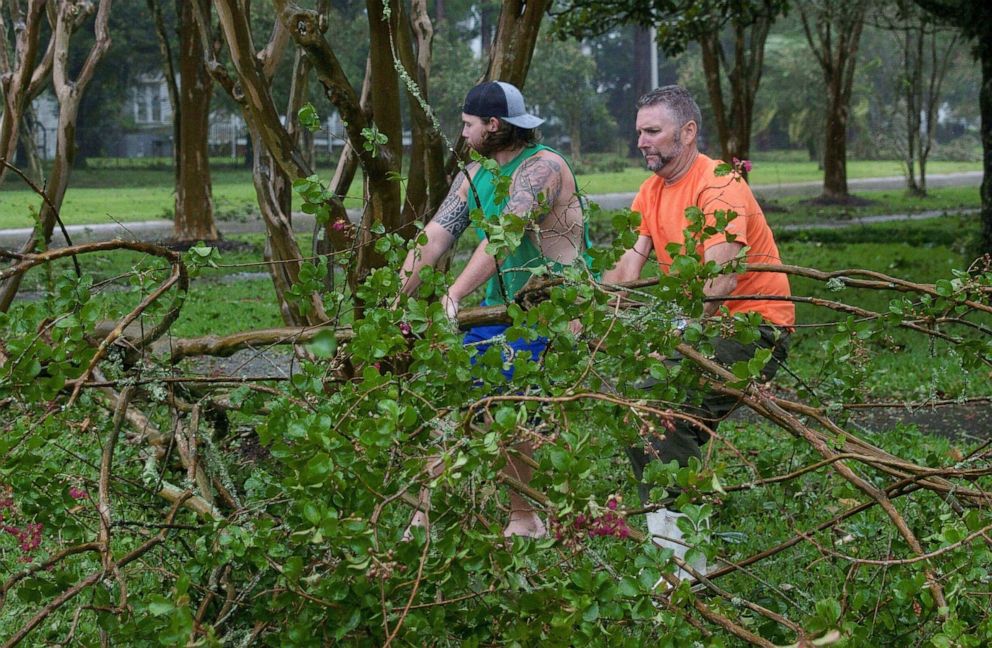 Over 123,000 customers are without power in Louisiana, including 100% of Morgan City.
The city's mayor, Frank Grizzaffi, who had prepared for intense flooding, called the damaging winds a "curve ball."
"All of a sudden a city that hadn't seen a hurricane in 10 years, we found our weak spots quick and we ended up with some utility issues," Grizzaffi told ABC News on Saturday. "We're gonna do the best we can to restore power as quickly as we can."
Barry is also forecast to bring up to 6 feet of storm surge, a test of the levee system built after Hurricane Katrina in 2005.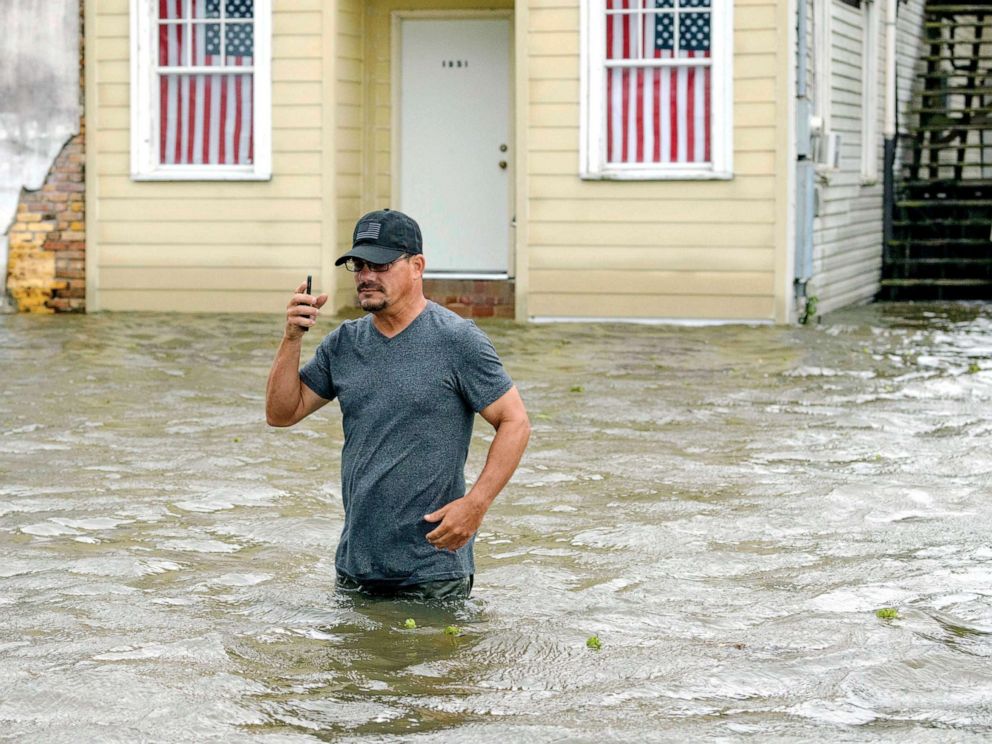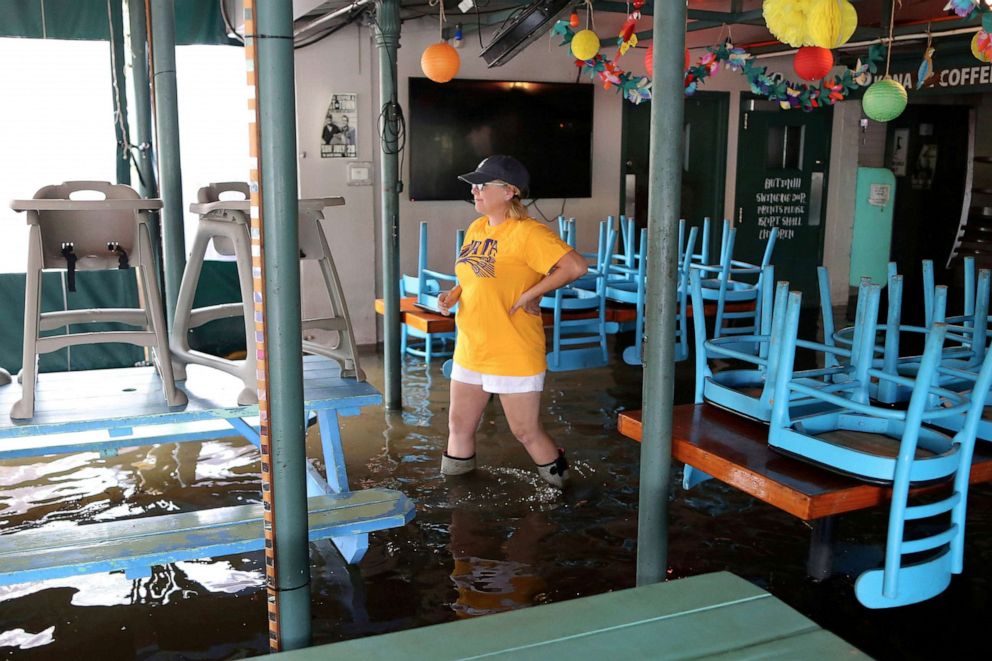 Despite concerns, no Mississippi River levee has been over topped, the governor said. As of Saturday, no levee had failed or been breached.
FEMA has "high confidence that the levees will performed as designed," Gaynor added.
Louisiana will be seeing the worst of the heavy rain Saturday night and early Sunday.
Tornadoes are also possible.
By Sunday afternoon, the brunt of the rain will hit western Mississippi, eastern Arkansas and northern Louisiana.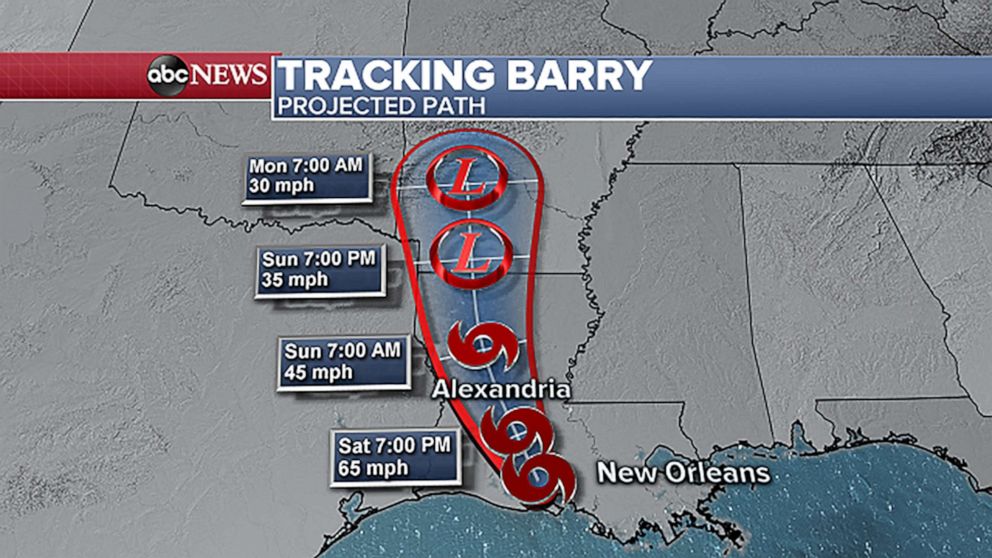 ABC News' Joshua Hoyos and Janice McDonald contributed to this report.