— -- A 15-year-old boy with Down syndrome recently made "the shot of his lifetime" at a recent basketball game -- all thanks to the help of his opponents, according to his coach.
The "epic shot" happened last Friday during a game between the junior high school basketball teams of Parkland Lutheran School in Tacoma, Washington, and Bethany Lutheran Elementary School in Port Orchard, Washington, according to Chris Denney, the head coach for Bethany.
It was close to the end of the game, and Bethany was losing, Denney told ABC News. But when 13-year-old Ethan Hoefler of Bethany got a rebound, instead of passing it to a teammate, he passed it to Michael Menges, a player for Parkland with Down syndrome.
Menges threw the ball, and it sunk straight through the net.
"The crowd went wild," Denny said. "Both team's players and the crowd for both teams were crying, cheering and jumping up and down."
Menges' mother, Nancy Menges added that the moment was incredibly heartwarming and encouraging.
"Immediately after, his teammate gave him a hug, and players on both teams started high-fiving him," she told ABC News. "It was very special."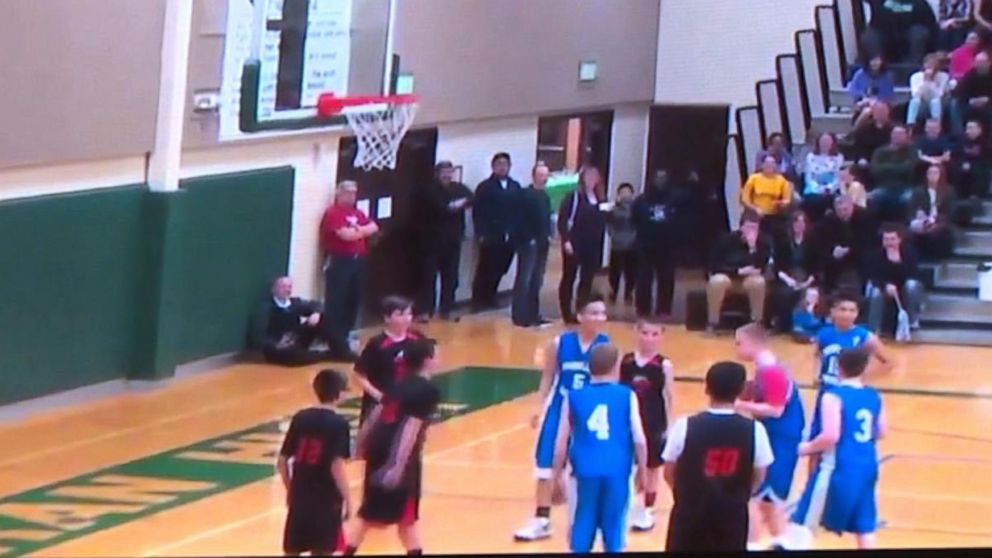 Bryan Parker, the head coach for Parkland -- the team Menges plays for -- said that he was incredibly proud of the Bethany boys for allowing Michael to have such a special moment and of Michael for how far he's come.
"Michael loves basketball, and he's done incredible this season," Parker told ABC News. "He started out not being able to do much, but by mid-season, he was able to make a lot of the layups during our warm-ups and he played during a lot of crucial moments throughout various games this season."
Robert Barr, another coach for Parkland added that the moment was proof that there was much more to a game than just winning.
"This really taught both teams' boys that the score and game doesn't really matter, but people do," Barr told ABC News. "This really showed that if you don't treat or see different people as handicap, they have the opportunity to really be their best selves."