— -- Police have no suspects and no motive in the deadly shooting of an 18-year-old high school quarterback in Baton Rouge, police said.
Bryant Lee, the "intelligent, hard-working, focused, fun-loving" football quarterback at McKinley Senior High School, died after he was shot around 1:50 a.m. local time Saturday, the Baton Rouge Police Department and high school principal said.
The teenager was at a party Saturday night, McKinley Senior High School football Coach Kenric Hilton told ABC News.
The shooting was near Baton Rouge's Southern University, an area where, "for the most part, it's relatively safe," Baton Rouge police spokesman Don Coppola told ABC News.
As police investigate, this Baton Rouge high school is mourning its football leader who was also a "dedicated scholar."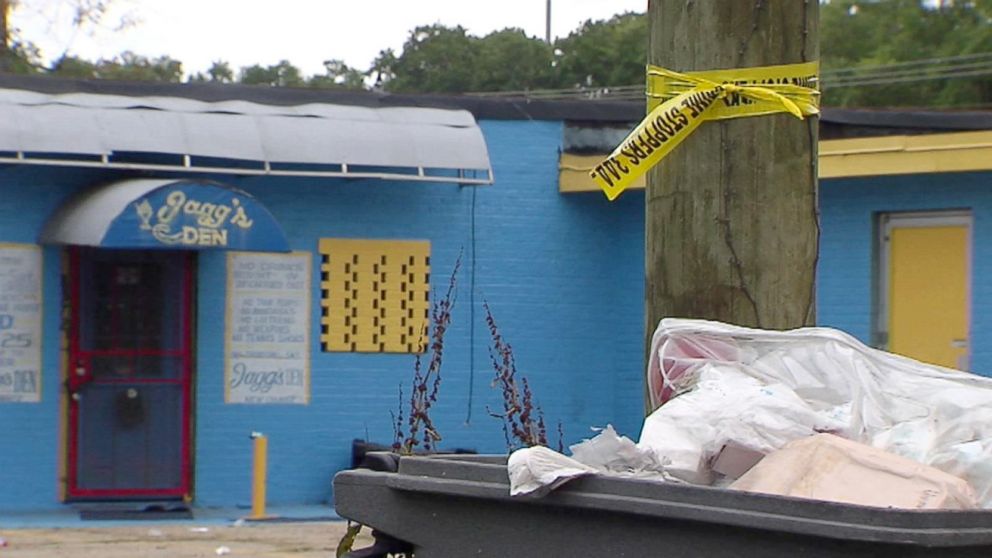 "The entire faculty and staff at McKinley Senior High School wish to express our deepest sympathy to the family and friends of Bryant Lee," McKinley Senior High School Principal Herman Brister said in a statement.
"Bryant was an 18-year old dedicated scholar who put his academics above his job as the leader of our football team," Brister said. "Students and teachers alike will remember Bryant as intelligent, hard-working, focused, fun-loving and as having a great sense of humor. As a student he was concerned about his grades, as an athlete he played tough and gave it all he had. One of the characteristics coaches loved about him is that he was coachable. He was respected by his coaches and teammates.
Lee was "a leader on the football team," said Hilton. He "didn't miss a workout" and "led by example."
He was also "great student" who was graduating with a 3.5 GPA, Hilton said.
"Everybody who was close to him obviously is upset. ... It's an emotional time," Hilton said. "In my eyes, Bryant was a good young man and you hate to see somebody like this that's gone away too soon, 18 years old, life taken at the drop of a dime."
Lee was expected to graduate Wednesday and was planning to attend Southern University in Baton Rouge, Hilton said.
Brister said, "It is hard to gauge the impact a young man like Bryant may have had in this world had he fulfilled his plans to attend college and carried his great attitude with him into his future endeavors.
"As we strive to complete the 2016-2017 school year, we at McKinley High School will give our students and teachers support in dealing with the tragic death of Bryant Lee, and will focus on encouraging our students to live in a way that honors his memory," Brister added.
The district is planning for a recognition to take place during Wednesday's graduation ceremony, a district spokesperson told ABC News.
East Baton Rouge Parish School System said in a statement, "As a school district, we will work to support the students and faculty of the school by providing counseling and support through this difficult period."
Police said Lee was also shot on Nov. 22, 2016, and suffered nonlife-threatening injuries. The gunshots were believed to have been from a passing car and no arrests were made, police said.
As the investigation into Lee's death continues, Coppola said, "We are asking for any assistance from the public" and asking that "anyone that has any information to come forward and do the right thing, and let us know what may have been seen or heard prior to the shooting."