— -- The Bears Ears National Monument in Utah is home to tall red cliffs, deep canyons, mesas, desert land and the two buttes that give the monument its name.
But the 1.35 million acres are more than just a beautiful landscape to a lot of people.
Native American tribes can trace the land back to the birth and burial sites of their ancestors centuries ago. Mormons traversed the land for months in 1876 and made the "Hole in the Rock" crossing as they settled the Utah territory.
That history is part of the issue of whether Bears Ears and the nearby Grand Staircase-Escalante National Monument should retain their monument status as President Donald Trump is expected to announce on Monday that both monuments will be made significantly smaller.
"You have a deep human history in these areas as well as a deeply contested region so that's why I guess you see so much controversy and so many deep feelings on what ought to be the future of this place," Utah Historical Quarterly co-managing editor Jedidiah Rogers said.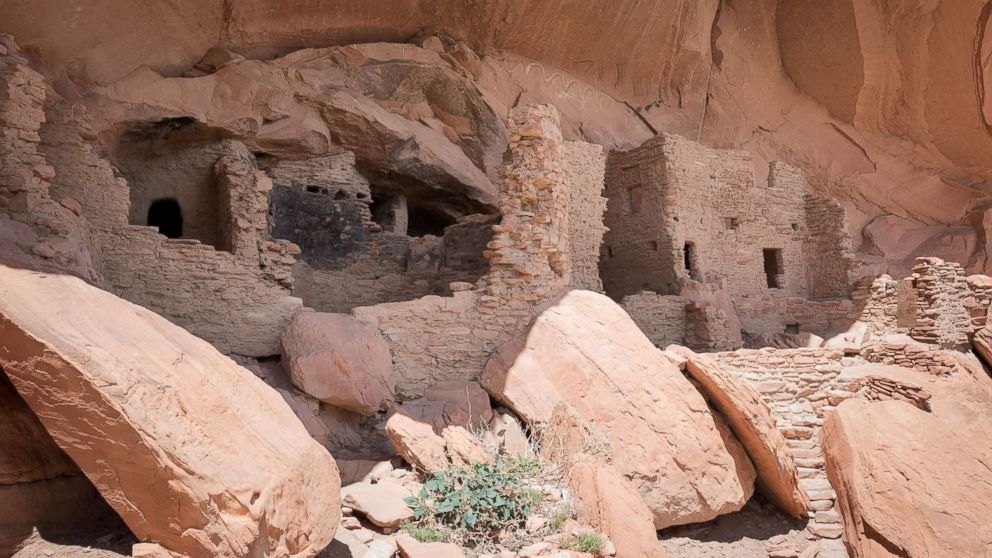 Before leaving office last year, President Obama announced he would designate Bears Ears a national monument. The move by Obama was controversial but celebrated by members of local Native American tribes who finally felt that their concerns over protecting the land were heard.
It was the first truly Native American national monument championed by their tribes — a coalition formed in 2015 of the Ute, Ute Mountain Ute, Zuni, Hope and Navajo Tribes that live on reservations adjacent to the monument — after various efforts over 80 years to protect Bears Ears.
"The ancestors of each of the tribal nations lived there at different regions and they really hold the historical ties to the land," said Cynthia Wilson, a traditional program director for a nonprofit called Utah Dine Bikeyah that has been advocating for the monument to be protected. "They hunted there, gathered there, our prayers are heard there and we build civilizations there. And a lot of our ancestors are buried there, we can still hear their songs in every mesa and every canyon so its always been and it still is our homeland."
The area also holds a huge historical value with archeological sites dating from ancestral Puebloan and Freemont peoples and sites tied Navi, Hopi and Ayute peoples as far back as 1300 AD, Rogers said. Surveys by conservation and archeology groups have found there could be hundreds of thousands of archaeological remains and artifacts in the area.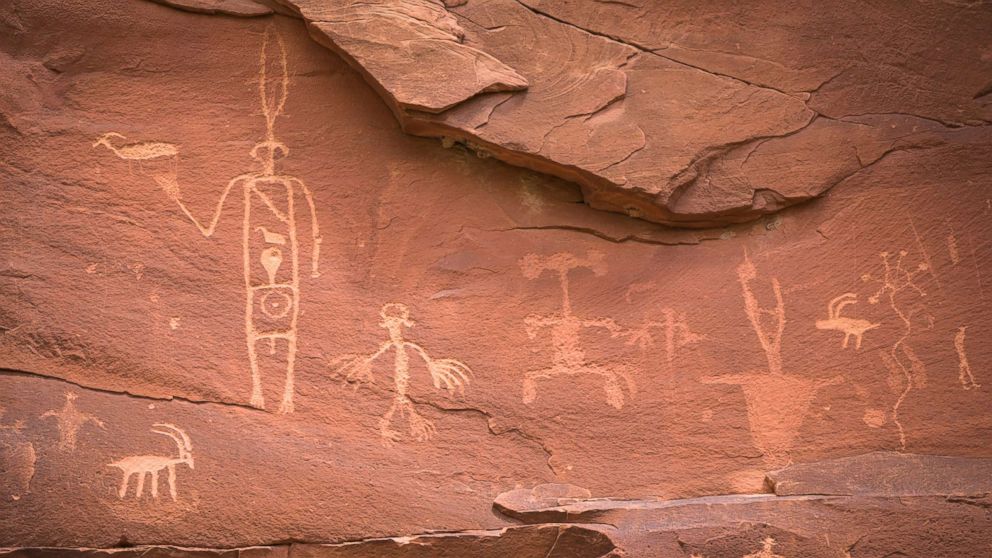 Don Simonis, a retired archaeologist who's worked for Bureau of Land Management at Bears Ears, and his wife Marcia Simonis, who worked for Friends of Cedar Mesa, a partner of the BLM to protect the lands, argued that the "research potential is amazing" at these sites and designating it a national monument allows for funding and for archaeologists to continue their work.
However, scaling back the protected land leaves it vulnerable to looting and vandalism as increasingly more visitors come to the area.
"It's terrible when people take things and remove them, it's like ripping pages out of a history book," Don Simonis said.
ABC News confirmed that Trump is expected Monday to announce his decision to shrink the boundaries of Bears Ears. The Washington Post reported further on Thursday the protected land would be sized down nearly 85 percent — to 201,387 acres from approximately 1,352,000 acres that currently make up the monument.
According to the leaked draft proclamation that The Post obtained, Trump is expected to keep protections for the Moon House and the Doll House Ruins - two completely intact cliff dwellings that are popular tourist sites. The White House has not given more details about Trump's announcement ahead of his remarks at the Utah State Capitol Monday afternoon.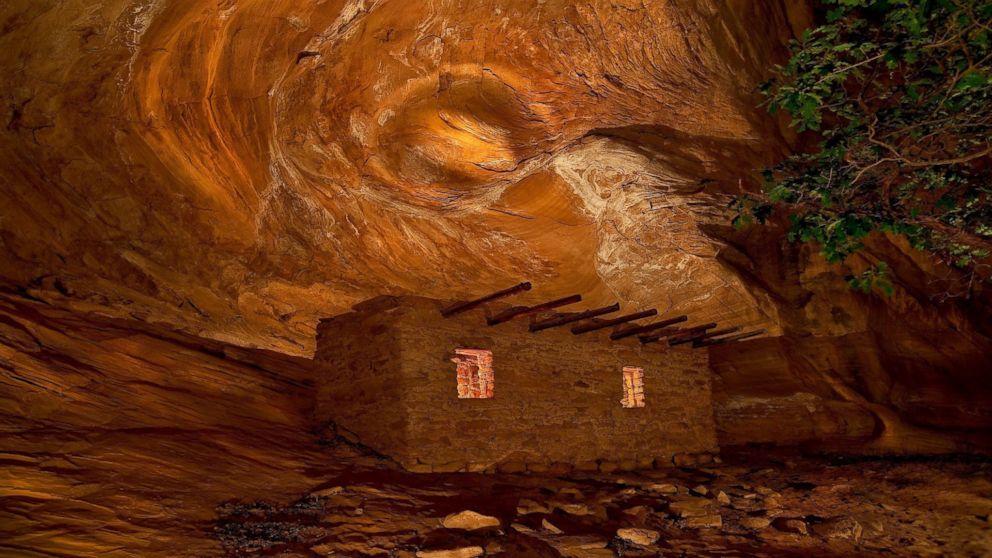 "Carving just little pieces here and there, you're missing the value of the whole cultural landscape and how intertwined and interconnected it is," Marcia Simonis said.
There are still a lot of people who will celebrate the administration's decision to make the monuments smaller. Local political leaders have said control of the land should be left to the state or county and that the monuments represent an overreach of federal power. Utah officials have said President Obama abused his power by designating so much land as part of a national monument against their wishes and even said the monument hurts the local Uranium mining industry in a comment posted on the review by a Utah legislature commission.
The Bureau of Land Management announced last week that it will hold an auction in March for oil and gas companies to bid on parcels of land in the San Juan County, the same county as the monuments, and a neighboring county.
San Juan County Commissioner Rebecca Benally, who is also a member of the Navajo Nation, testified in 2016 that she was against Bears Ears being designated a national monument, arguing that putting the federal government in charge of the land could block members of tribes from accessing it.
"Trusting the federal government, especially agencies within the Dept. of Interior, has not worked out well for the Navajo people. If history is our guide, we would be crazy to do so again and expect a different result. 200 years of broken promises should tells us all we need to know," Benally said in testimony before the House Natural Resources Committee.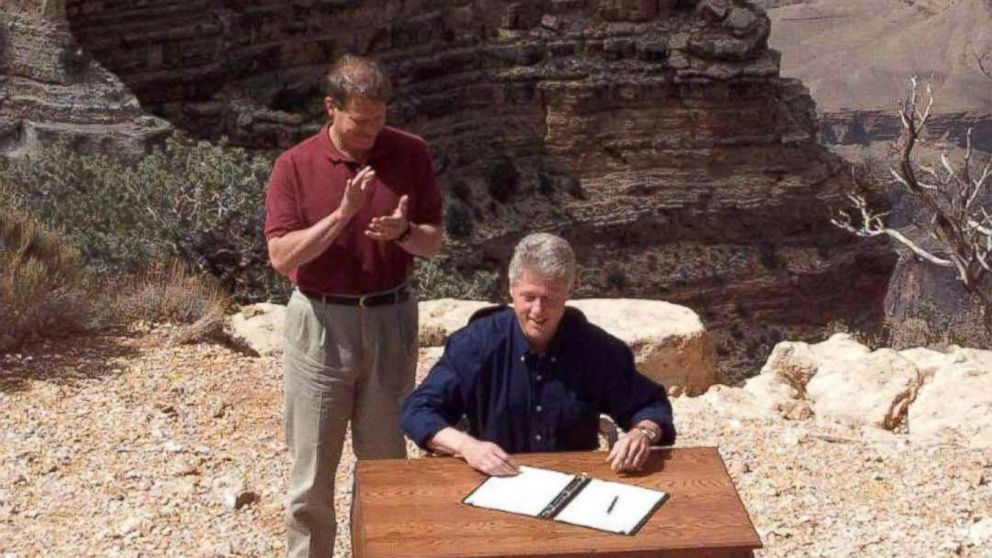 Bears Ears is not the first time there has been controversy over monuments in Utah. When President Bill Clinton created the Grand Staircase-Escalante National Monument in 1996 he made the announcement from the Grand Canyon and did not even visit Utah, which Rogers said created a lot of opposition and resentment. Trump is also expected to announce that he will shrink the borders of the Grand Staircase monument on Monday.
There have been proposals to put the land under federal management as far back as 1936 when then-Interior Secretary Harold Ickes proposed making 4.4 million acres - or 8 percent of the state of Utah - into a national monument. Local officials pushed back and the proposal later failed, according to the Utah State Archives.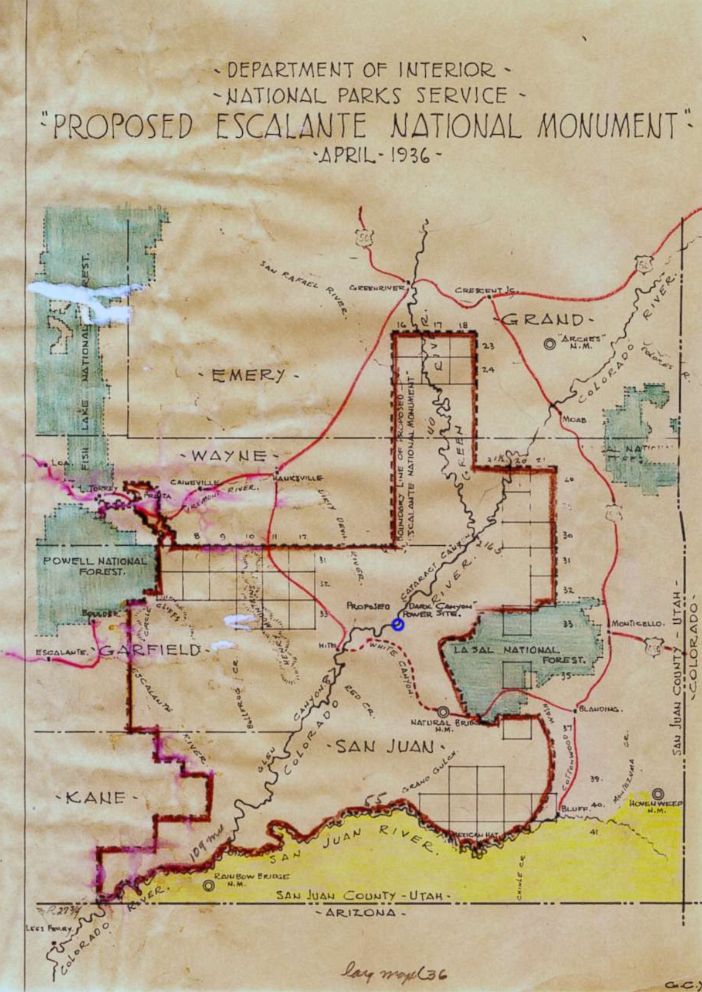 But those disputes and questions of who will care for this land continue today. Just this month San Juan County sued the federal government over control of an area in the same county as Bears Ears called Recapture Canyon. The site contains historic artifacts and sites from American Indians and the Civil War but an organized ATV ride in 2014 caused an estimated $100,000 in damage to those sites, according to the Salt Lake Tribune.
The president's announcement on Monday is expected to prompt almost immediate legal challenges as well. Advocates who want to protect the monument say that the Antiquities Act gives the president the power to create national monuments but not to eliminate them so they hope the courts will be able to stop the administration from shrinking the boundaries.
Matthew Campbell, a senior staff attorney for the Native American Rights Fund, said that they plan on fighting Trump "tooth and nail in the courts."
The fight to preserve the monument has allied the tribes with other U.S. senators, national environmental organizations, and even the outdoor clothing and gear company Patagonia. On Sunday, about 5,000 advocates for the monument gathered at the Utah state capitol to protest Trump's expected announcement.
Members of the tribes also say they have not been considered in the process of whether these areas should stay national monuments. When Interior Sec. Ryan Zinke traveled to Utah in May as part of the review some representatives of tribes protested and said he refused to meet with them.
Zinke said earlier this year there would be a collaborative process to discuss how the reduced boundaries have been drawn but some of the groups say they have not heard of any conversations about it.
"I really think it's more of a sham process. It's more like they're checking the box," Campbell said. "When President Trump took office, one of the first things he approved was the Dakota Access Pipeline, streamline that, and also the Keystone Pipeline, so I don't think we had any delusions of where he stood on on our issues."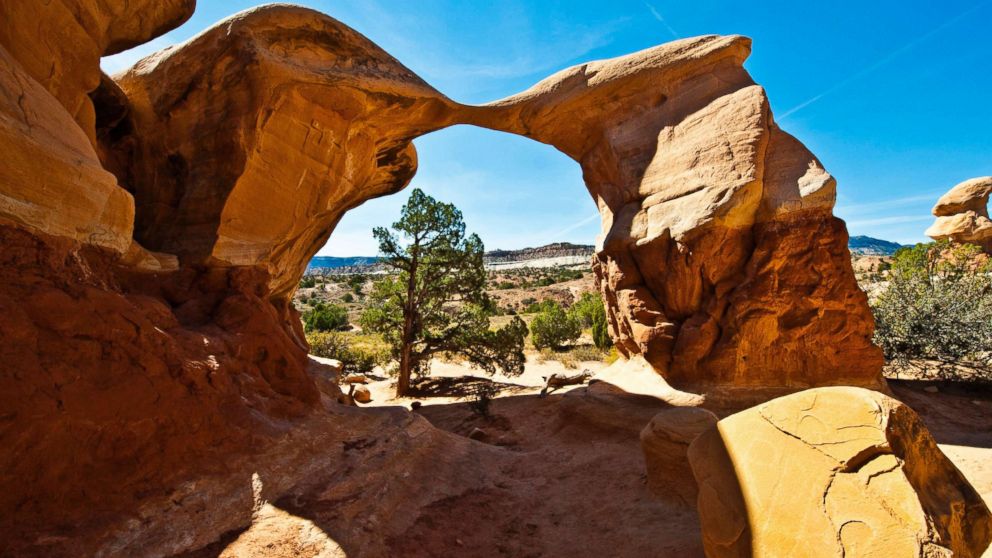 Campbell argued that shrinking down Bears Ears is just another example of how Native American voices are not being heard in American society.
"Our interests are not being taken into consideration once again," Campbell said.
Trump is scheduled to meet with leaders from the Mormon church during his trip to Utah on Monday, according to Utah Sen. Orrin Hatch's office, but the White House has not confirmed if the president will visit the monuments or meet with any tribal representatives.