— -- The man who shot three people at a Florida college early this morning had been a success story -- a foster child who succeeded in becoming a lawyer -- but had recently deteriorated to the point where his ex-girlfriend called police saying he was acting erratically and she feared for his life.
Myron May, 31, has been identified as the shooter who opened fire at the Florida State University library in Tallahassee until he was shot and killed by police.
Police have no motive for May's rampage at the library, other than to say that May was "in a state of crisis."
May was born in Dayton, Ohio, in 1983 and moved to Florida as a teen, Tallahassee Police Department Police Chief Michael DeLeo said today.
Abigail and David Taunton told ABC News that he stayed with them in their foster home from the age of 13. They described him as being smart, friendly with their children and an cross country runner.
He was awarded scholarships to school, they said, and he graduated from FSU in 2005. He went on to study law at Texas Tech Law School in 2009 and practiced law in both Texas and New Mexico.
The Las Cruces District Attorney's office in Las Cruces, New Mexico, confirmed to ABC News that he had recently resigned from the office.
There were signs of trouble in Las Cruces in two police reports this fall, one for suspicious circumstances and another for harassment.
"He advised me that over the past two weeks he was almost certain that there was [a] camera somewhere located in the interior of his residence," a September police report stated. "He believes he was being watched and observed. He stated that he can constantly hear voices coming through the walls specifically talking about actions he was doing."
May told the officer that what had convinced him he was being watched occurred when he got out of a bubble bath and began to put lotion on his skin. "At which point he specifically stated he heard voices say did you see that, he never puts lotion on," the police affidavit stated.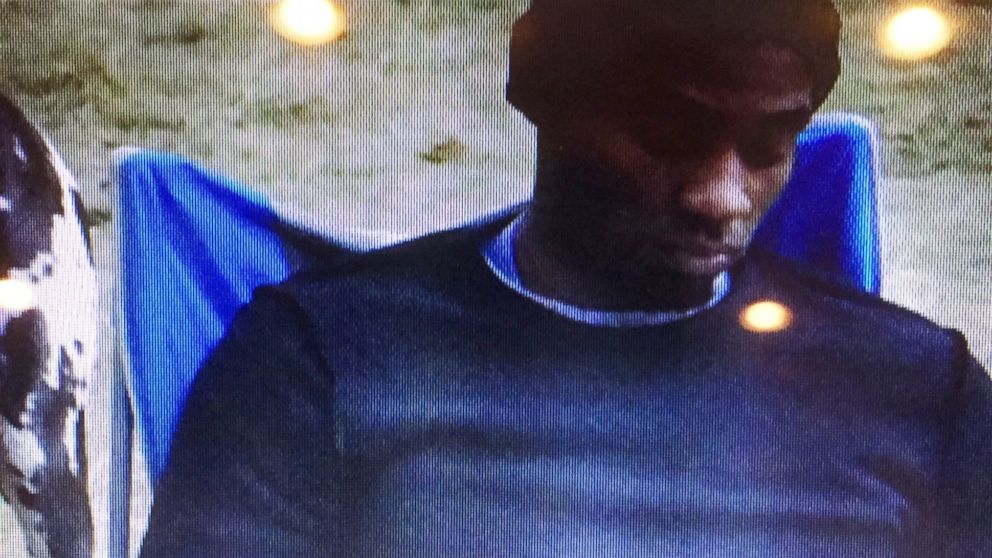 In October, police were called to his the home of his ex-girlfriend Danielle Nixon and she reported an incident where he had handed her a piece of his car that he claimed was a camera that police had put in his vehicle.
"According to [the woman], Myron has recently developed a severe mental disorder. Myron believes that the police are after him and are bugging his phone and car as well as placing cameras in his home and car," the police report stated.
Nixon told police that May had quit his job and had been staying up four or five days straight "with no sleep."
The woman said that she did not feel she needed a protective order against him, and she said that their 15 month relationship had ended as his mental disorder -- which she said was ADHD and was treated with medication -- had been worsening in recent weeks, leading to him quitting his job at the district attorney's office, the police report states.
She also told police that May had been taken to the Mesilla Valley Hospital for a mental health evaluation in late September, according to the affidavit.
Police told Nixon they would make a "welfare check," but when the officers went to May's home, he was not there.
May's foster parents told ABC News that he returned to their home, two hours' drive from Tallahassee, unannounced three weeks ago and asked to stay with them. He even joined them on their annual fishing trip.
David Taunton said that May did not appear to have any mental issues, saying that he was a happy, helpful person who wanted to come back to his hometown.
In spite of that description, the last time the Taunton's heard from him was on Friday. When Abigail Taunton texted him at some point in the last two days and he responded: "I'm alright - having spiritual warfare."