'Betrayal': Woman unravels husband's double life after he's charged with sexually assaulting student
"Betrayal: The Perfect Husband" begins streaming July 11 on Hulu.
For over seven years, Jenifer Faison thought she was living in a fairytale romance with her college sweetheart, Spencer Herron, until one afternoon in June 2018, when police turned up at their Georgia home.
Faison would come to learn that the man she knew and loved was living a double life. Behind that fairytale romance was a web of lies, affairs and criminal sexual assault perpetrated by Herron against one of his high school students.
"Betrayal: The Perfect Husband," a new docuseries from ABC News Studios, follows how Faison unraveled the disturbing truth behind the man she married and began to pick up the pieces of her life. It features emotional interviews with women who say they were involved with Herron and the disturbing account of the student victim who came forward and pressed charges against him.
Faison and Herron first met when they were students at Berry College in northwest Georgia. Faison, a communications major, walked into her first meeting at the school's television station, where Herron was the station manager. The two started dating and became smitten with each other.
But as Faison approached her senior year, she said she didn't want to be tied down to a boyfriend. Herron was a year older and had already graduated. Herron was devastated when they broke up. But he appeared to move on, eventually got married and had children of his own. He got a job teaching video production at Kell High School in Marietta, Georgia, and played with a couple of bands in the Air National Guard.
Meanwhile, Faison was making a name for herself as a television producer, landing jobs with "Judge Judy" and "Extreme Makeover."
Faison and Herron ended up reconnecting on Facebook when Faison commented on a photo from Herron's 20-year college reunion. Herron told Faison that he and his wife had split up a few years prior. After meeting in New York on work trips, the former college sweethearts became smitten with one another once again. Faison moved to Georgia to be closer to Herron, they got married and eventually opened a wine bar together.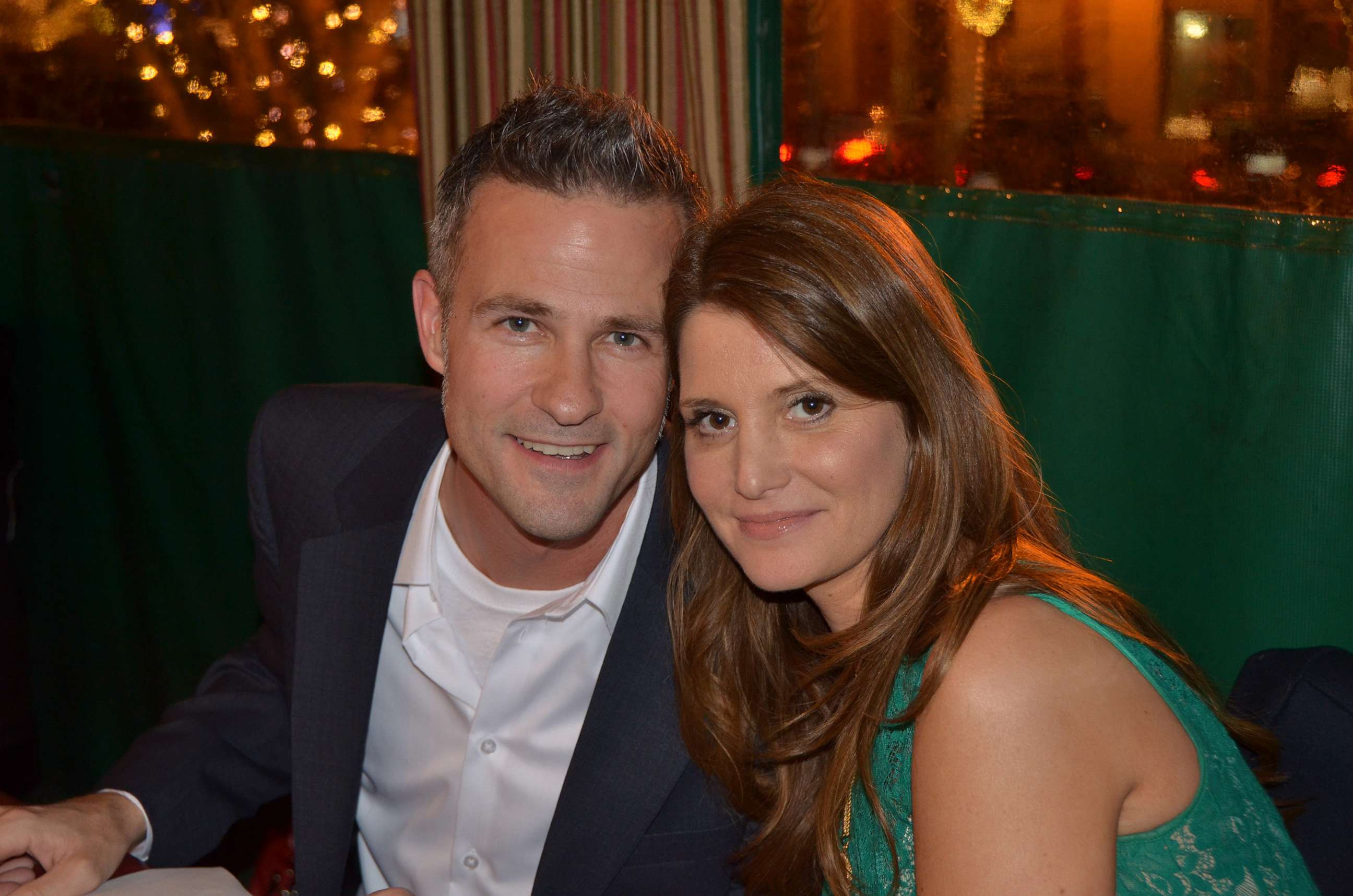 "Little did I know I was married to a man who had done something so horrible that it would devastate our lives and change us forever," Faison said.
Two days after Herron was arrested and charged with three felony counts of sexual assault by a teacher or school administrator, a bewildered Faison got access to her husband's Facebook account to take it down.
From there, she got access to his email account and clicked on a folder labeled "photos."
"I start scrolling down and all of a sudden there's a photo of a woman half naked. And then there's another one and then there's another different woman naked. And I just kept looking and it was woman after woman after woman. And then I found emails and messages between him and these women. He was living a double life. Who was this predator that I was married to? I never would have imagined the scope of what he had done," Faison said.
Faison first chronicled how she meticulously uncovered her husband's secret life in the "Betrayal" podcast, with Faison and Nancy Glass serving as executive producers.
"I was just looking for all the answers. Like, I needed a timeline. I needed to know when did this start, when did this end? If it ever ended, I had to see was it anything that I had done at any point?" Faison said.
Meanwhile, Herron's victim, a 16-year-old student named Rachel, was dealing with the aftermath of the sexual abuse and victim blaming. Some people in the community didn't believe Rachel was telling the truth. After all, Herron was beloved by students and was even twice awarded "teacher of the year" in Cobb County, Georgia.
As an adult, Rachel would later come forward and reveal her name on the Betrayal podcast and during s speaking engagement with Faison, where they shared their stories.
"I went from a happy, carefree, and hopeful teenager to a cynical, angry, and depressed one. I completely shut myself out from people. I withdrew from my family and my friends and by the time I was a senior, I had no communication with anyone that I was involved with at school. I felt like I wasn't deserving of anything good in my life," Rachel said.
Herron pleaded guilty to the sexual assault charges in January 2019 and was sentenced to five years in prison and 15 years of probation. He was granted parole in the summer of 2022 and required to register as a sex offender.
"The healing's not over yet. I'm not out of the woods yet. It's only been four years. I am still clawing my way back out of this deep dark hole that I fell into," Faison said, adding that she is "grateful" to Rachel for bravely coming forward.
"Betrayal: The Perfect Husband" begins streaming July 11 on Hulu.