— -- New York City Police Commissioner Bill Bratton retired today, leaving One Police Plaza in a ceremonial walk-out that marked the end of his second time serving as the leader of the nation's largest police force.
Bratton, 68, was greeted by a crowd of applauding uniformed officers as he left the building this afternoon. He and his wife, Rikki Klieman, smiled and waved as they walked between two long lines of officers. Bratton was then ceremoniously driven into retirement in a 1930 Mack emergency services unit vehicle. Attendees included New York City Mayor Bill de Blasio, former Boston Police Commissioner Ed Davis and former Secretary of Defense William Cohen.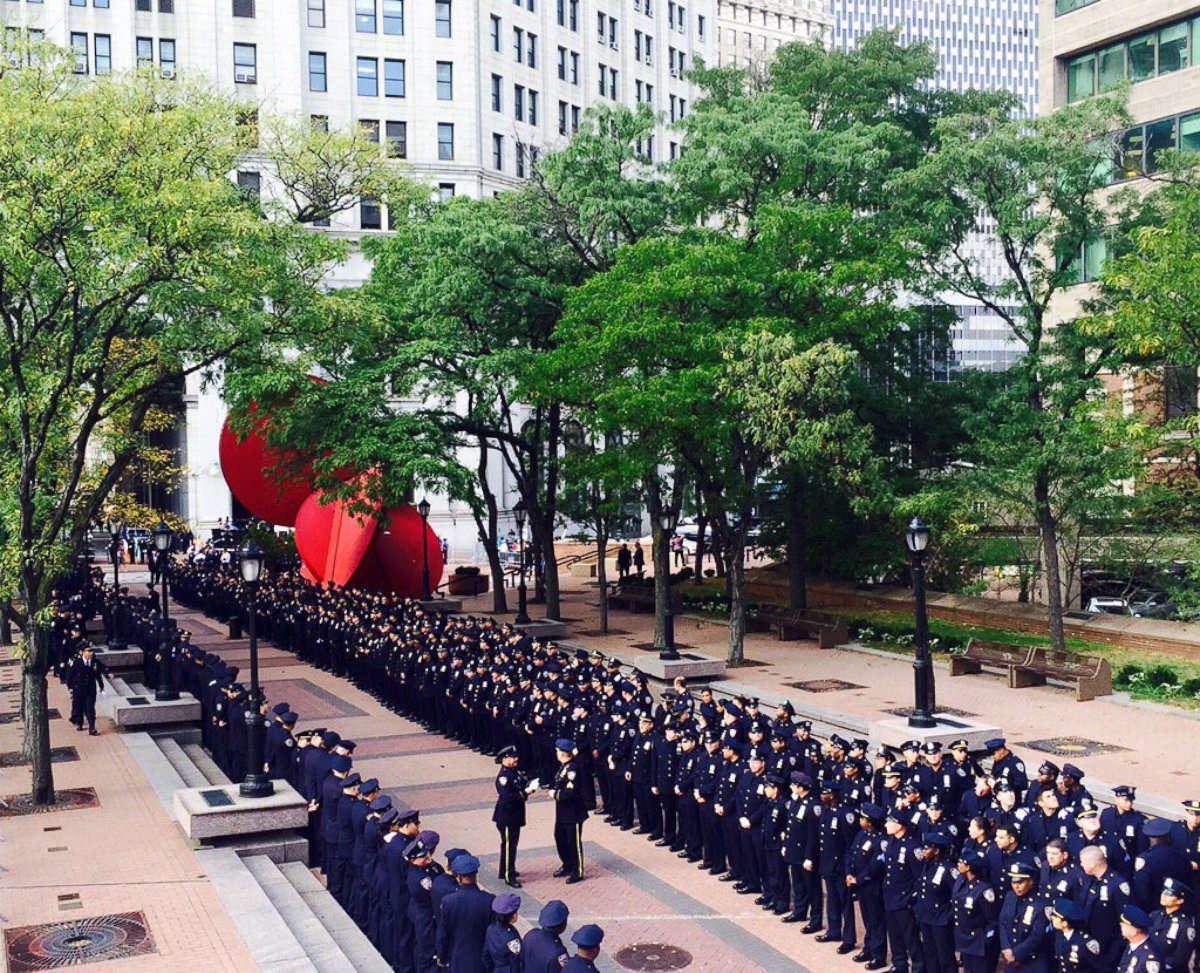 Bratton, who began his career as a beat cop in Boston in 1970, is retiring after twice serving as New York City's police commissioner -— a position once held by Teddy Roosevelt. Has has also been the Los Angeles police chief and the Boston police commissioner. He's the only person who has led both the New York and the Los Angeles police departments.
In a letter this week to de Blasio, Bratton thanked the mayor, saying, "Serving as police commissioner during your administration has been one of the great honors of my life."
Bratton also acknowledged the people of New York and the NYPD for "working together in partnership in our neighborhood-based policing initiatives" and "forging the way forward in crime fighting and collaboration."
"Public safety is a shared responsibility, but police will always carry the larger burden," Bratton wrote. "It is impossible to quantify the many acts of bravery, kindness, and concern that our officers perform each day, but I am deeply grateful for their acts and for the privilege of working beside them for the past 33 months."
Bratton is joining consulting firm Teneo as a risk and security adviser.
Bratton announced his retirement last month. New York Gov. Andrew Cuomo at the time said he was surprised and saddened by Bratton's departure, calling him and former commissioner Ray Kelly the "Babe Ruth and Lou Gehrig" of policing.
James O'Neill, the chief of department and the NYPD's top-ranking uniformed member, was sworn in privately today as the new police commissioner.