— -- The Midwest was hit with a blast of snow today and that cold front continues to move east, bringing with it rain, snow and cold temperatures.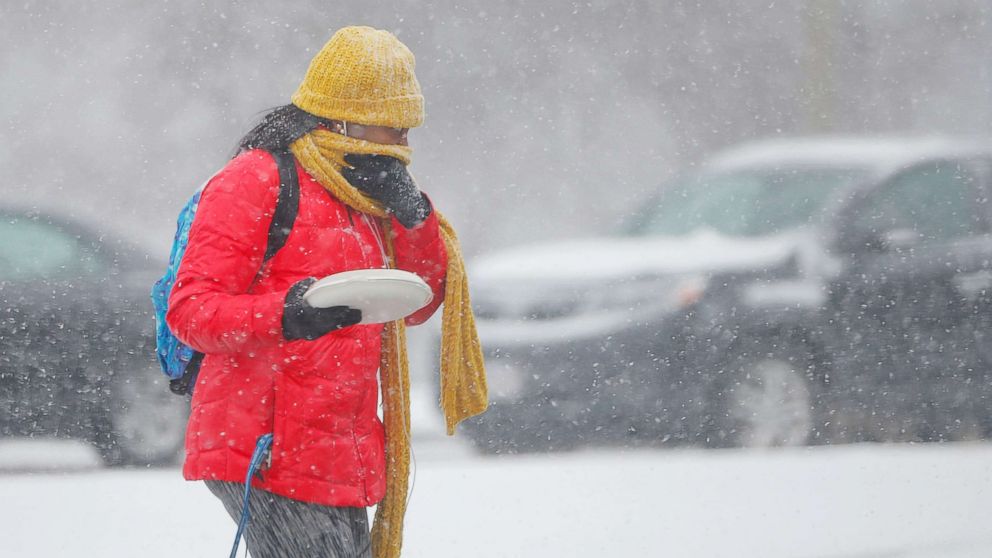 Winter weather advisories are in effect for eastern Kentucky, Tennessee and parts of West Virginia, where 1 to 3 inches of snow is expected.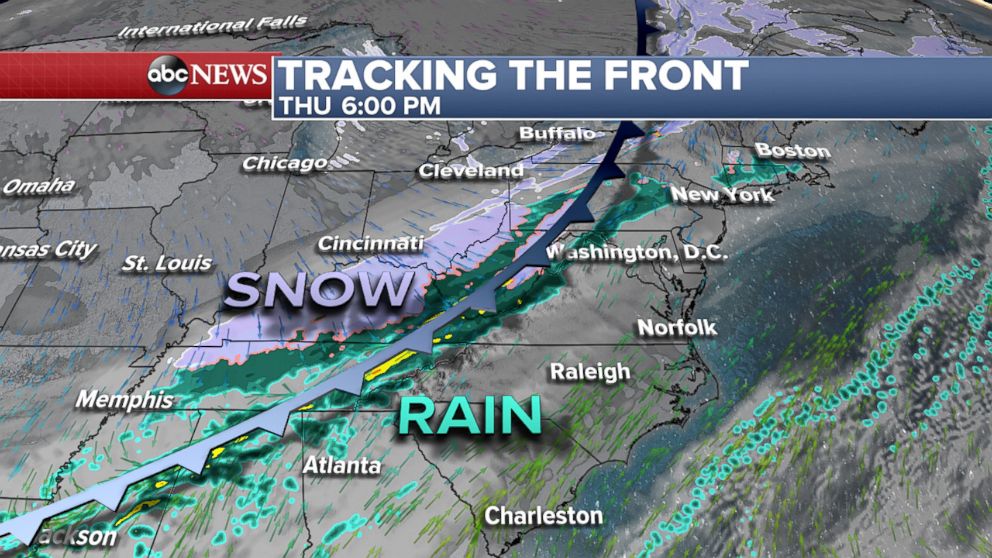 Rain is expected overnight from Washington, D.C., to Boston, and the precipitation will turn to snow in the early morning hours.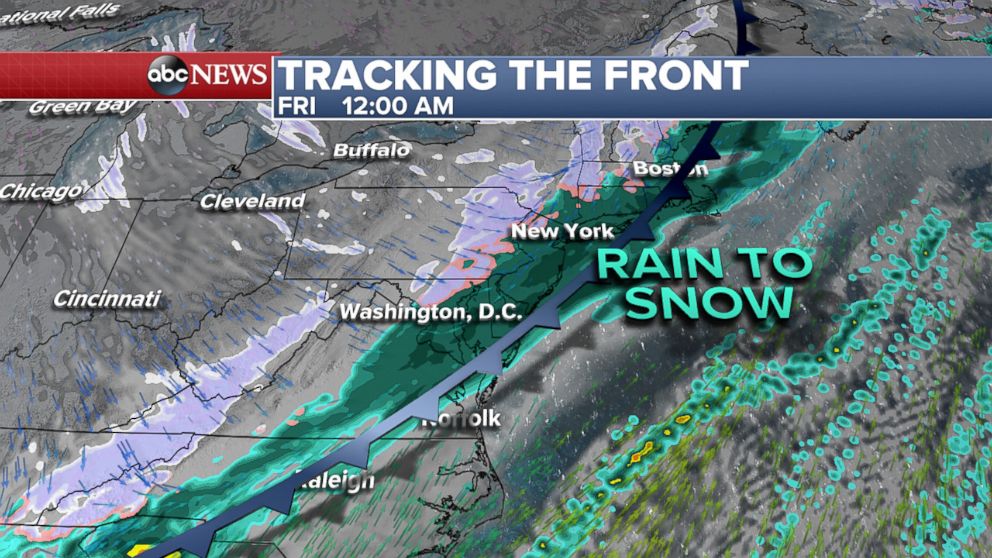 By 6 a.m. Friday the snow will have already moved through D.C. to New York City with some snow lingering in Boston and coastal areas including the New Jersey shore, Long Island and Southeast New England.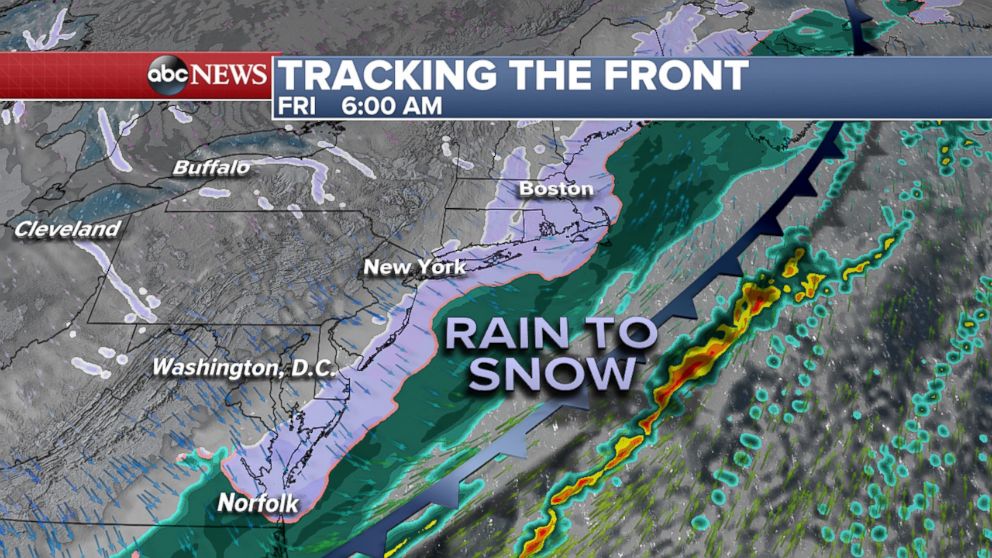 Snow accumulation is expected to be fairly minor in those areas because the front will move through quickly. But the changeover from rain to snow will surely bring some slick spots for the Friday morning commute.
Arctic blast
A fresh arctic blast will stretch from the Upper Midwest to the Northeast on Friday.
On Friday morning wind chills will fall to negative 24 degrees in Minneapolis, minus 4 degrees in Buffalo, minus 17 degrees in Green Bay, minus 2 degrees in Pittsburgh and even 3 degrees in Charleston.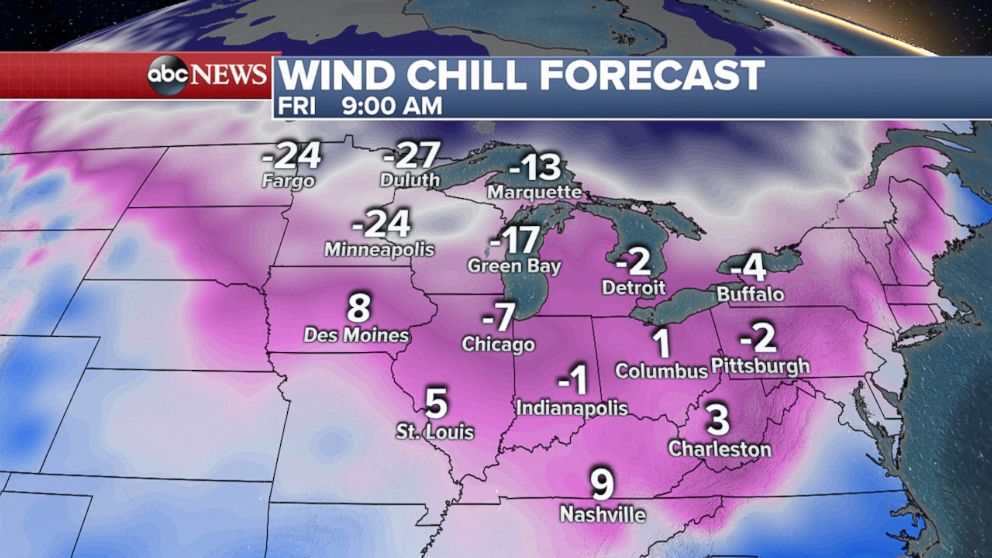 Friday night wind chills are expected to reach 8 degrees in Philadelphia, 5 degrees in New York, 1 degree in Boston and negative 6 degrees in Syracuse.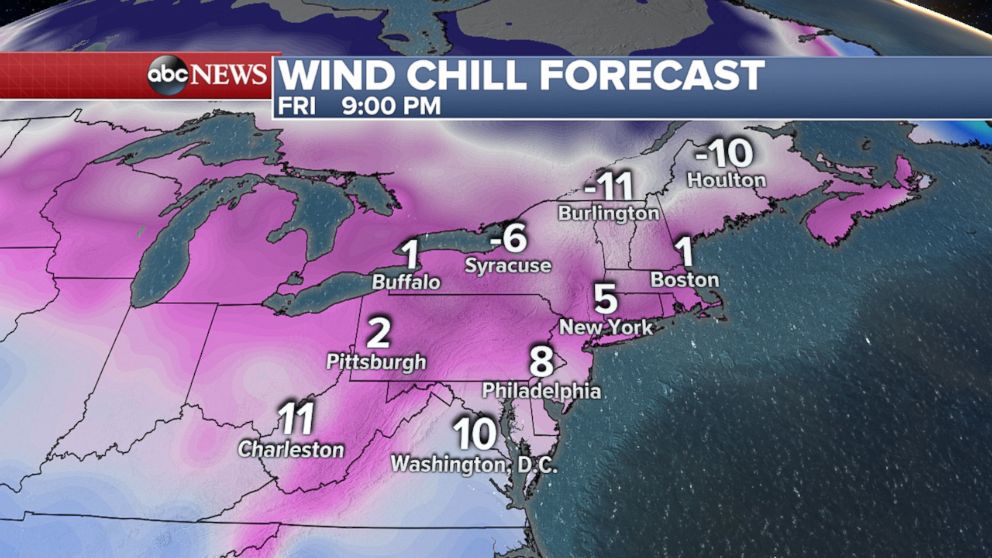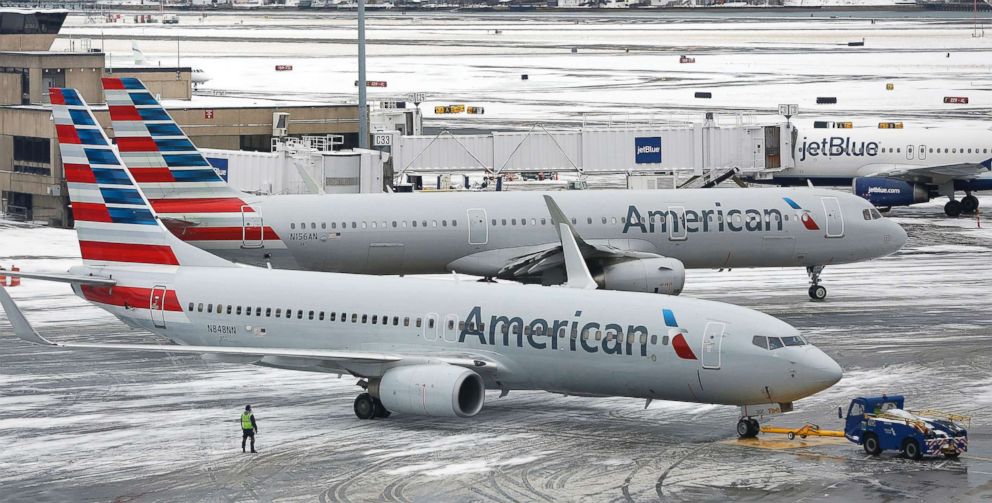 Super Bowl forecast
More snow and rain are coming as well as another arctic blast Saturday into Sunday.
Minneapolis will see some snow on Saturday. Wind chills are expected to be at least negative 20 degrees for Super Bowl Sunday.