— -- On any day, Grand Central Terminal and Penn Station in New York City are bustling with people boarding commuter trains. But the city that never sleeps was a ghost town overnight as a massive snowstorm pummeled the Northeast.
The MTA closed both stations and all other city-wide transportation on Monday night as part of an unprecedented travel ban.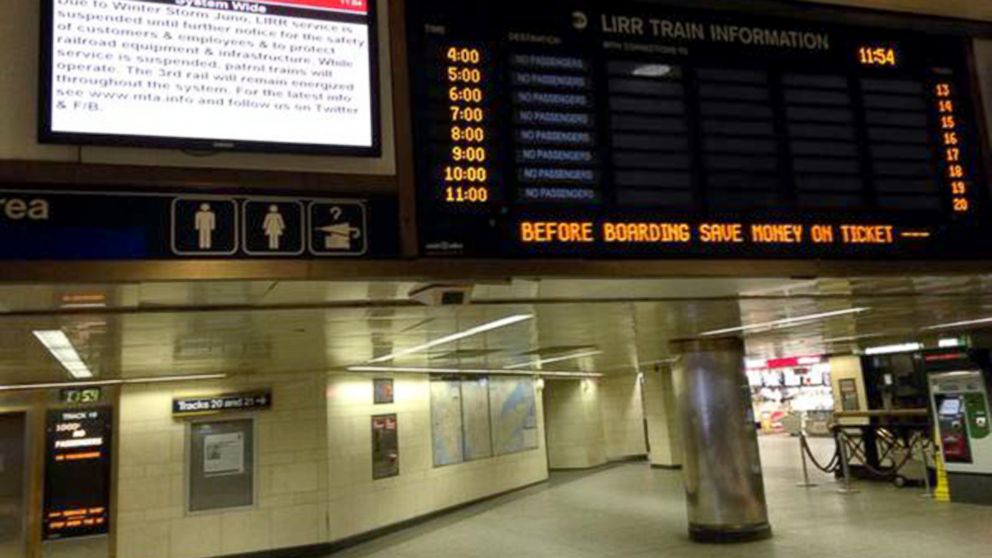 New York City had a modest seven inches of snow overnight, while Plymouth, Mass., got slammed with 17 inches while parts of Long Island are buried under 15 inches.