BMW recalls 1 million vehicles for fire risk
Fires can occur even in parked cars, as highlighted by ABC News investigation.
November 3, 2017, 9:00 PM
— -- BMW of North America has issued two recalls covering about one million vehicles that contain parts implicated in car fires.
The recalls span six years of production and include numerous models of the luxury vehicles, but one of the recalls involves a valve heater that can cause fires in vehicles that are not in operation, reminiscent of some of the mystery fires that were the subject of an ABC News investigation that aired on Good Morning America, World News Tonight with David Muir and Nightline in May.
The investigation — launched in collaboration with ABC-owned stations in New York, Los Angeles, Chicago, San Francisco and Raleigh, N.C. — found more than 40 cases in the last five years in which BMW owners said that parked cars that were not then subject to recalls for fire-related issues spontaneously burst into flames. Some of them, they said, had been turned off for hours or even days.
Using the NHTSA recall database, ABC News found that 12 of those vehicles identified in the ABC News investigation were subject to one or both of the new recalls. In a written statement sent to ABC News on Friday, a BMW spokesman acknowledged the voluntary recall.
"At BMW the safety of our customers is a top priority," said BMW spokesman Hector Arellano-Belloc in the statement. "We understand the serious nature of a vehicle fire, which is why we are taking appropriate steps to repair our customers' vehicles."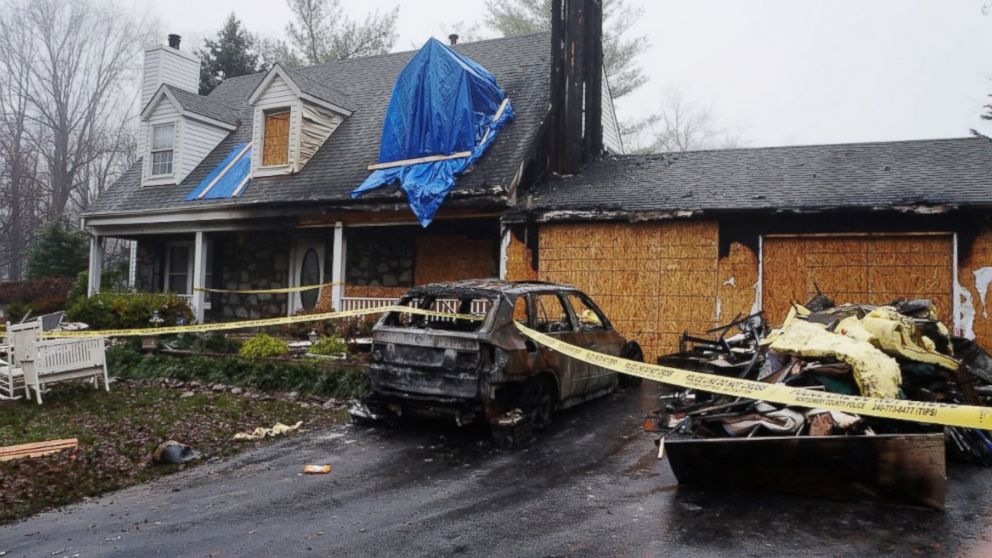 Officials at NHTSA didn't immediately respond to a request for comment on the recall announcement. In May, in response to the ABC News investigation, the agency encouraged vehicle owners to be vigilant in reporting car fires. A spokesperson at the time told ABC News, "The U.S. DOT and NHTSA's focus is on public safety. The agency is monitoring this issue and urges anyone with information on this issue to contact NHTSA."
One recall involves the heater for the positive crankcase ventilation (PCV) valve, and the other recall involves wiring and electrical connectors in the system that controls air flow for heating and air conditioning. Both NHTSA safety recall reports can be read below.
The PCV valve heater recall affects 740,561 BMW vehicles from these models and years: 128i from 2008 through 2011; and the 328i, 525i, 528i, 530i, X3. X5 and Z4 from 2007 through 2011.
The blower motor system connectors recall affects 672,775 vehicles of these models and years: 323i, 325i, 325xi, 328i, 328xi, 330i, 330xi, 335i, 335xi and M3 from 2006 through 2011; 335is from 2007 through 2011; and the 335d from 2009 through 2011.
Some of the 3-series models are listed in both recalls, bringing the total number of vehicles affected to about 1 million. Dealers will fix the vehicles for free, with an expected start date of Dec. 18. BMW owners can easily determine if their vehicle is covered by the two recalls by going to NHTSA'S website and using their Vehicle Identification Number (VIN) to check for open alerts.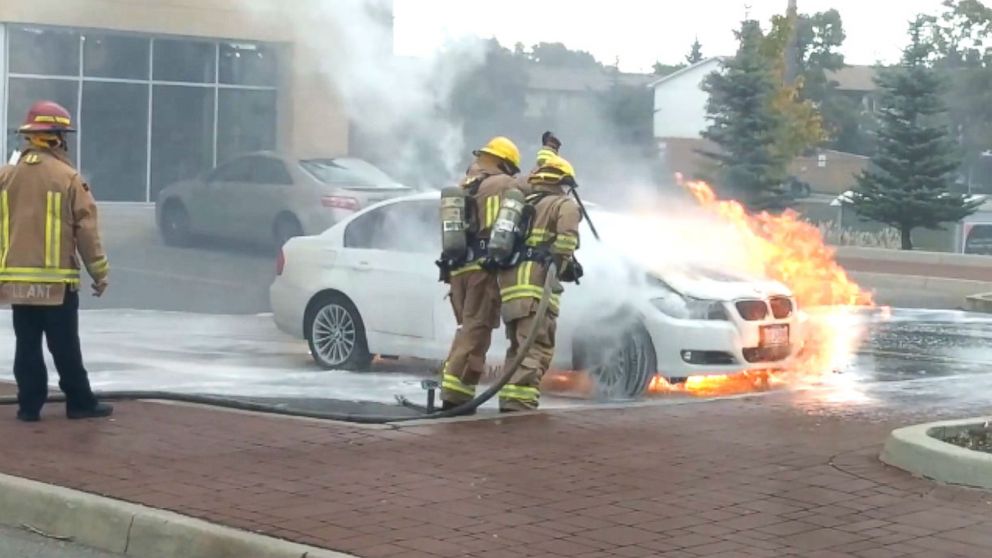 Joseph Santoli, a New Jersey-based attorney who has sued BMW in the past, called the new recalls a "step in the right direction" but says the mystery of the parked BMW fires is far from solved. In some cases, the vehicles have been so badly burned it was difficult to determine a cause, and in other cases, the fires were determined to have started elsewhere on the vehicle, Santoli said.
"I really think that they have to do a comprehensive study of what is causing all of these fires and they have to work much more closely with NHTSA," Santoli said of the car company.
He added that in some cases, consumers have been asked to sign blanket confidentiality agreements.
"That just compounds and exacerbates the problem," he said.
Last spring, ABC News turned over its findings to the National Highway Traffic Safety Administration, which issued a statement asking consumers to report any potential safety issues.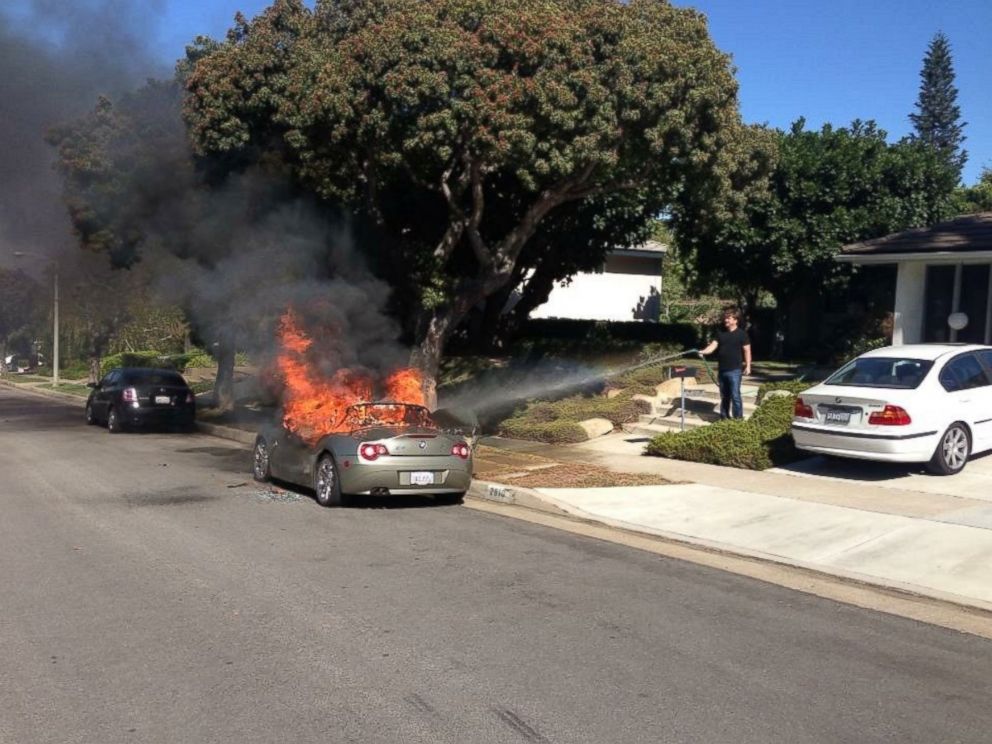 According to chronology reports provided by BMW to NHTSA, BMW had looked into heat damage involving the heating and cooling system as early as 2007 but stepped up its analysis work in September. The issue with the valve heater first came to the carmaker's attention in 2009 and tests were performed in 2011 and 2012. The carmaker met with NHTSA in October and issued the recalls.
BMW told ABC News last spring that with almost five million BMW vehicles on U.S. roads, such fire incidents are rare, and suggested other causes might be to blame, such as a lack of maintenance, improper maintenance by unauthorized mechanics, aftermarket modifications, rodent nesting and even arson. The carmaker said that based on its investigation, they had "not seen any pattern related to quality or component failure. Vehicle fires can result from a wide variety of external reasons unrelated to product defect."
Since the ABC News investigation aired in May, numerous other consumers have contacted ABC News with their own stories of parked BMW vehicles spontaneously catching fire.
Auto safety expert Sean Kane, founder and president of Safety Research & Strategies, said the new recalls' focus seems narrow considering all of the fires that have been reported and the range of issues that could be responsible. Modern luxury cars have become so complex, Kane said, that it's hard to pinpoint issues that arise.
"There's a whole slew of different problems that seem to be occurring," Kane said, adding that many insurance companies are more likely to settle with a carmaker than spend tens of thousands of dollars more to investigate and find a cause. "It takes an enormous amount of effort to unwind these things."