Boy, 6, killed by stray bullet when police opened fire on suspect
Police were chasing a woman whom they claim was armed when they opened fire.
December 22, 2017, 11:55 AM
— -- A 6-year-old boy was struck and killed by a stray bullet in Texas on Thursday when deputies opened fire on a suspect while investigating the theft of a vehicle. Authorities said it is unclear who fired the bullet that struck the boy.
The Bexar County Medical Examiner's Office on Friday identified the boy as Kameron Prescott.
Bexar County Sheriff Javier Salazar said officers were called to a trailer park Thursday morning just before 11 a.m. in Schertz, Texas, a suburb of San Antonio. During the course of the investigation, authorities said they came across a woman in her 30s trying to break into a trailer. When confronted, authorities said she claimed to have a gun and threatened to shoot them.
"The suspect indicated to the deputies, 'I have a weapon, I'm going to shoot you.' At that point, she actually brandished the weapon toward the deputy," Salazar said during a Thursday evening press conference.
The suspect fled into the woods, Salazar said, where the deputies gave chase. They eventually opened fire on the woman, who was struck several times and killed while she stood on the porch of a trailer, authorities said.
The boy was sitting inside the trailer when he was struck in the abdomen by a stray bullet that pierced the wall. He was rushed to University Hospital where he also died, authorities said.
Authorities initially said the boy was 7 years-old.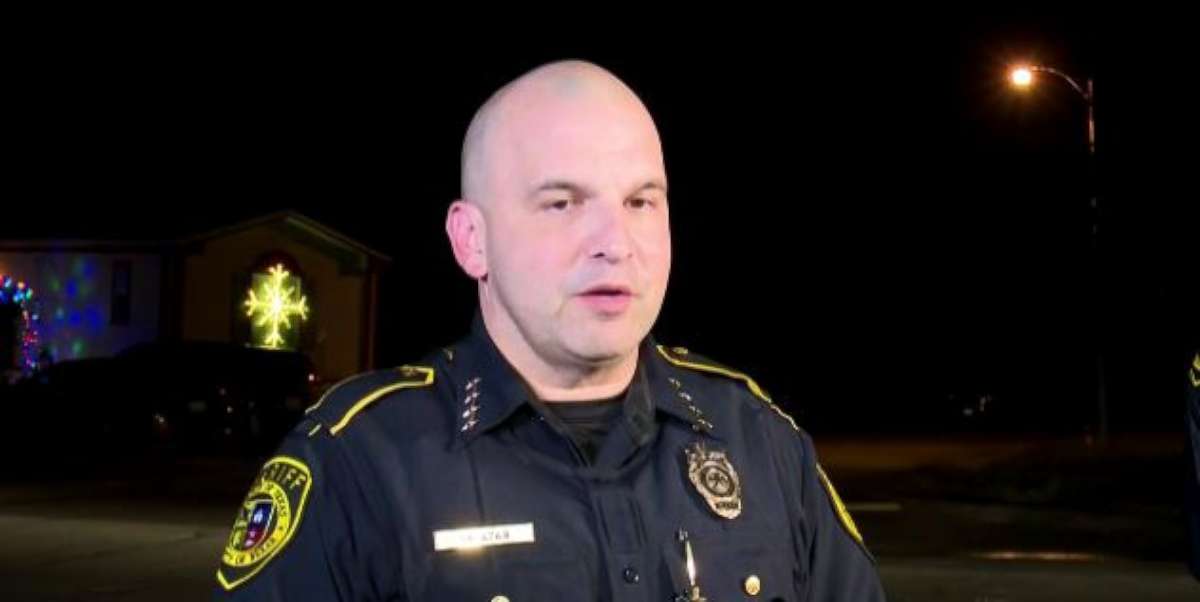 "I can definitively tell you that myself and the deputies involved, not a single one of us who wouldn't trade places with this child if we could," Salazar said.
Salazar said late Thursday that authorities had yet to find the gun the woman allegedly pointed at deputies .
"I was on the bus coming home from school, and I was freaking out because we all heard the gunshots," neighbor Galaxy Scott told ABC affiliate KSAT.
The woman has yet to be identified, but authorities said she was known to deputies and had outstanding warrants. It is unclear if she was involved in the car theft which originally brought police to the trailer park.
ABC News' Morgan Winsor contributed to this report.