New Breed of Credit Card Thieves Target Gas Pumps
"Skimmer" devices can steal customers' credit card information at gas pumps.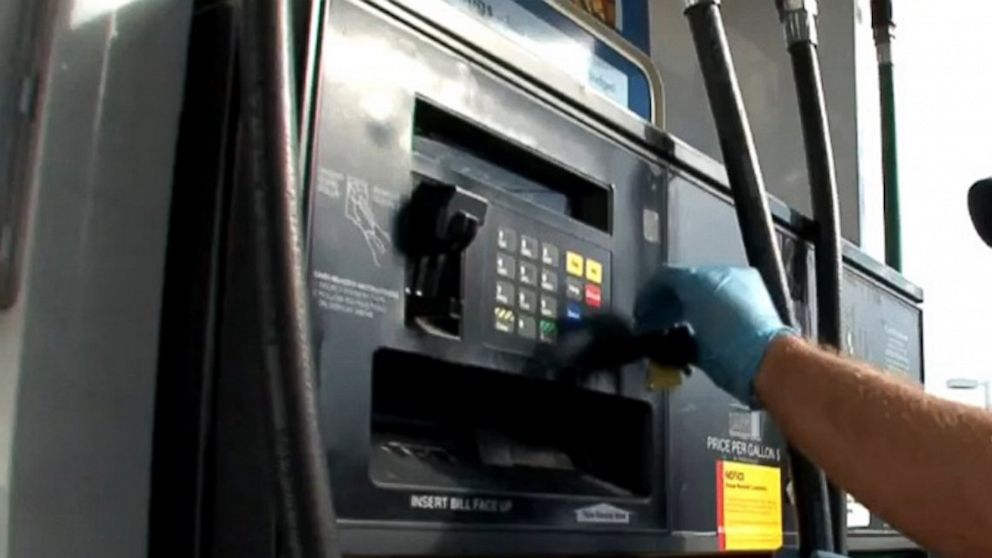 Aug. 28, 2013 — -- A new breed of credit card thieves is stealing unsuspecting customers' credit card information at gas pumps by installing "skimmer" devices that steal a purchaser's data as quickly as one swipe of a credit card.
The "old way, they used to come in here with a gun, or they used to break the windows at night when you were gone," said Ahmad Motlagh, a California gas station owner who has been in the business for 33 years.
But now thieves have advanced with the times.
Earlier this year, a skimming device was found inside one of Motlagh's pumps. Without his knowledge, the skimming device sat there for months silently stealing the credit card information of his customers.
Skimming has gotten so bad across the country that Steve Scarince, assistant to the special agent in charge at the United States Secret Service, is on the case. He described skimming as a "multi-billion dollar" problem.
ABC's "The Lookout" asked Scarince if the U.S. Secret Service was winning the war on this crime.
"It's even right now," he said. "We're doing our best. We certainly could use more help."
The U.S. Secret Service gets help from local police departments, gas station owners and guys like Dan DeFelippi, a reformed credit card hacker who switched sides.
DeFelippi was caught by the Secret Service and then spent two years training Secret Service agents in the art of skimming.
Skimming, DeFelippi said, is "very easy, and it's a lot of money. I mean, you can make tons of money. Gas station skimming is one of the easiest and best ways of doing it because [the skimmer] is hidden, the person using it will never see it. It's simple to add. It's simple to modify it."
Gas station owners are seeking new ways to protect their pumps with locks and alarms, but most pump doors can be opened with universal keys.
Surprisingly, ABC's "The Lookout" found that many of these keys are available for purchase online.
After a few hours or days, sometimes, the person who put the skimmer in place may retrieve the device. However, according to DeFelippi, some of the newer devices use Bluetooth technology to transmit the data remotely, so a person who places a skimmer could steal your credit card numbers without ever risking a return to the pump.
Once the credit information is obtained, the data thief has the option of selling the information or cloning the credit card.
"I was printing my own fake credit cards that looked ... just like the real thing," DeFelippi said. "And then, I would go to the store and purchase electronics, expensive items, things I knew I could resell, and I would resell them."
However, DeFelippi's shopping sprees with counterfeit cards left a trail too easy to track, and he was caught.