— -- Survivors of the New York City apartment building that was engulfed in flames Thursday night described their harrowing attempts to escape the blaze.
The deadly fire was sparked by a 3-year-old boy who was playing with a stove on the first floor Thursday evening, city officials said.
One resident, who wished to remain anonymous, told ABC New York station WABC that when he opened the main door to his apartment, he saw a big, black cloud.
He said he then led his four children to the fire escape outside his third-floor apartment, handing them one by one to a firefighter, while he himself waited on the fire escape for about 30 minutes in the frigid air, he said.
The man lost everything in the fire but is grateful for his safety, he said.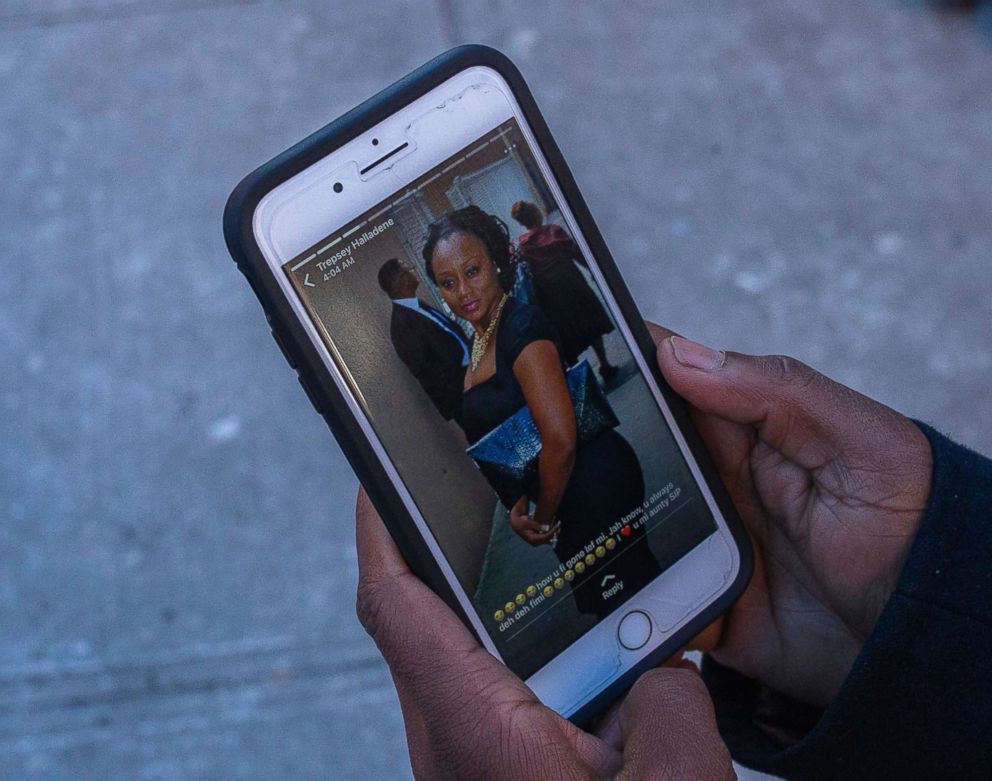 "I just thank God," he said. "... I know nothing's going to happen to us. I have that faith."
The burned-out halls of the building are seen in video released by New York fire officials on Friday. Soot and ash cover the hallway and stairwell from floor to ceiling.
Resident Reginald Remnbhanie told WABC that most people were trapped inside the building because the fire escape outside was full of people.
"There was no room for people to come out," Remnbhanie said.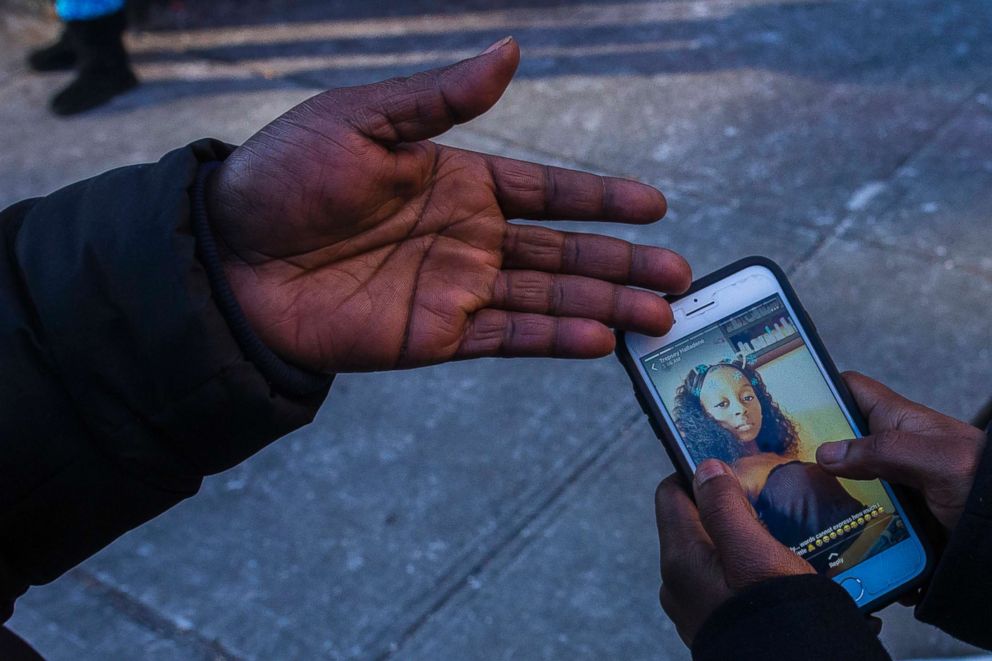 Resident Emelia Ascheampong was able to evade the fire with her husband and four children through the fire escape, The Associated Press reported. The next day, she was seen outside the building embracing a friend.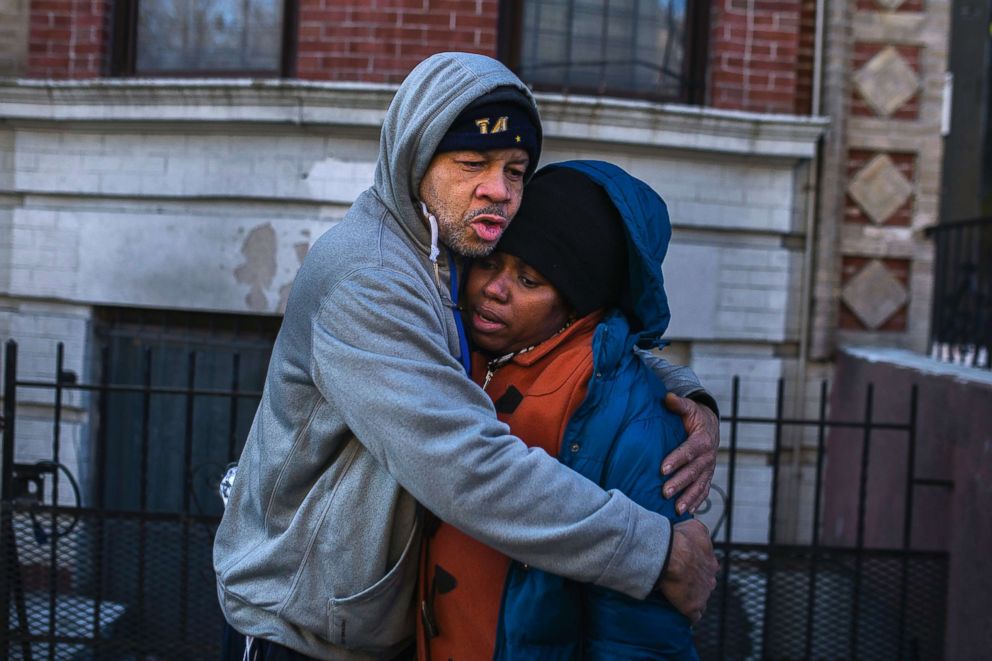 "I came out through the window," resident Matthew Igbinetion told WABC. "Yeah, there was smoke everywhere. I couldn't see the door. The door was, I couldn't see the door. Was covered in smoke already."
Firefighters saved 20 people from windows and fire escapes along the building, WABC reported.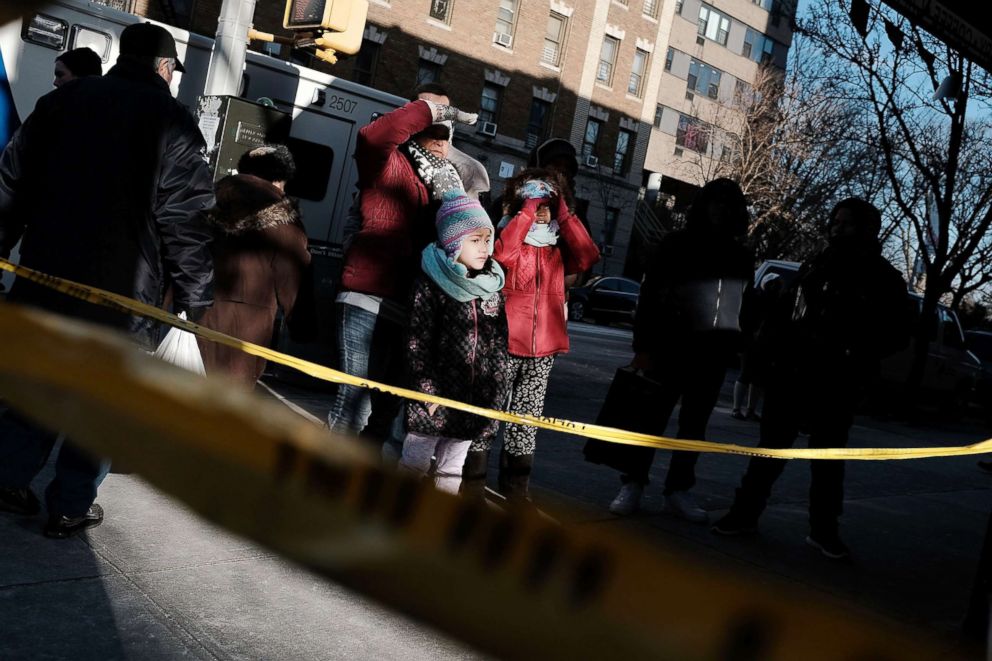 Flames spread into the stairwell and shot up the staircase of the five-story building after the family fled the first-floor apartment where the fire originated and left the door open, officials said.
Seven adults and five children died, officials said.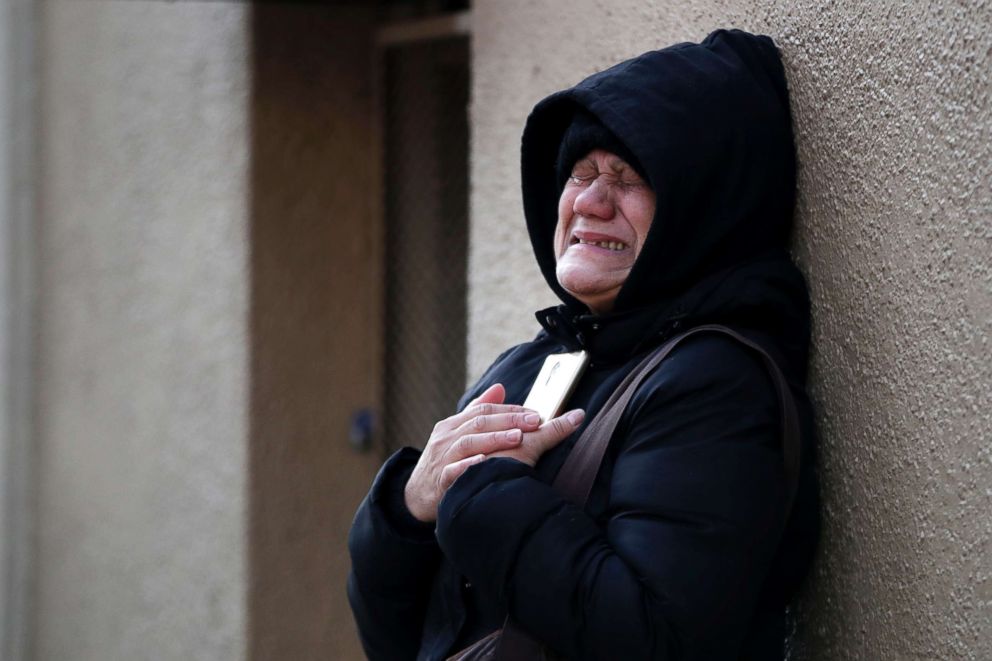 The deadly fire is New York City's worst loss of life from a fire in almost 28 years, said New York City Fire Commissioner Daniel Nigro.
Resident Howard Williams, who lives in the basement, lost four family members in the blaze, including his 19-year-old daughter, he told WABC. He and his wife, Elaine Williams, and another family member were able to escape, while another is still in the hospital, WABC reported.
The Red Cross is assisting the survivors of the fire with temporary housing, money, food and clothing, according to WABC.