'Our hearts ache': California Highway Patrol officer gunned down at traffic stop
The suspect also died in the shootout.
The California Highway Patrol (CHP) is grieving one of its officers who was gunned down in a shootout during a traffic stop.
The slain officer, Andre Moye, initiated the traffic stop during evening rush hour in Riverside on Monday and determined the suspect's truck needed to be impounded, said Scott Parker, assistant chief of CHP Inland Division.
The officer was filling out paperwork when the suspect took a rifle from his own car and shot Moye, officials said.
Moye, 34, was able to request backup before being transported to the hospital, where he died, officials said.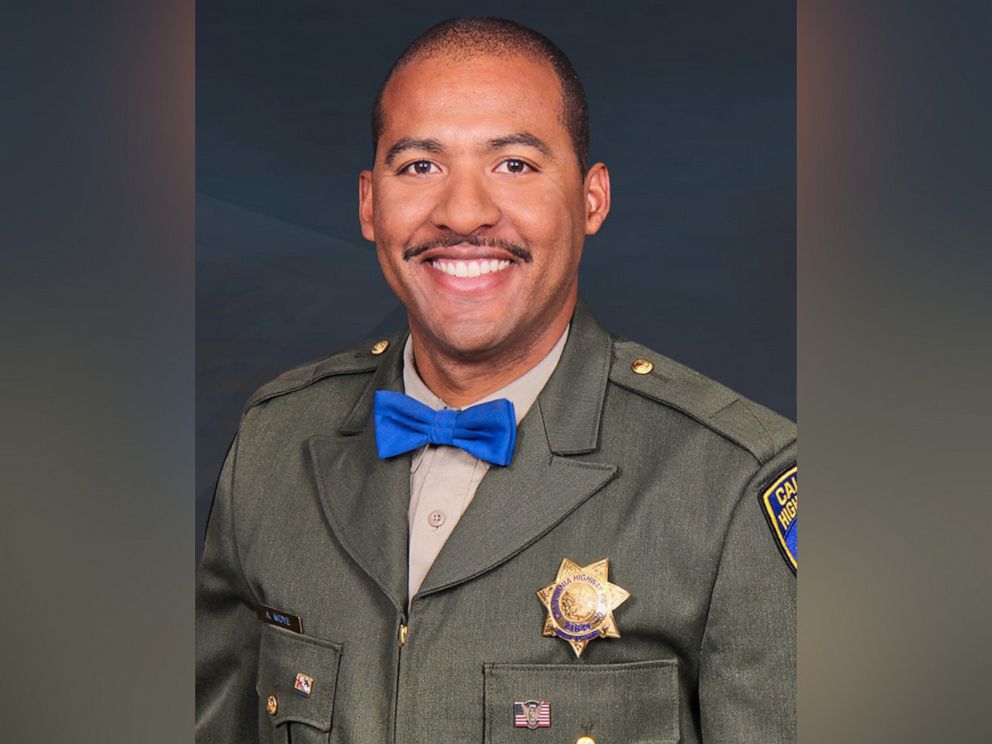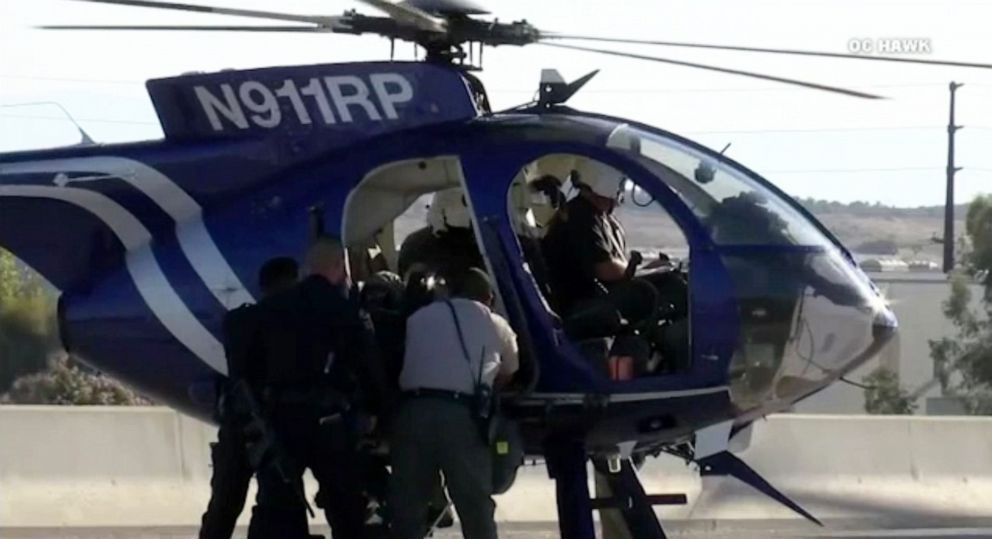 Other officers then arrived on the scene. Riverside County Sheriff Chad Bianco called it a "long and horrific gun battle."
The suspect also died in the shootout.
Two other officers were shot and survived. One of the injured officers was in critical condition on Tuesday but is expected to recover, CHP Inland Division Chief Bill Dance said at a news conference.
Moye, who served with the department for nearly three years, is survived by his wife, parents and siblings.
"This was his dream job," Dance said. "I actually met him when he was training to be a motorcycle officer."
"He was a very caring and giving person," Dance said. "He will be deeply missed by the California Highway Patrol."
"Andre's smile says it all," tweeted CHP Deputy Commissioner Scott Silsbee. "He loved being a CHP officer. His wife, friends and mother told us so as well."
"Our hearts ache over the tragic loss," California Gov. Gavin Newsom tweeted. Newsom said Moye "will be remembered for his commitment to service and the community of Riverside County."
The suspect acted alone, according to authorities. Investigators said they're still trying to determine a motive.
Moye's slaying prompted an outpouring of condolences from law enforcement agencies.
"Our hearts are broken over the tragic death of CHP Officer Andre Moye. Prayers for his family & all law enforcement," read a tweet from the San Bernardino County Fire District. "R.I.P. brother."
Editor's note: Details of the incident have been adjusted for accuracy.