— -- A prison inmate doubling as a volunteer firefighter suffered smoke inhalation today while battling a blaze dubbed the Bear fire, officials in California confirmed.
Also, a professional firefighter suffered wrist and facial injuries after plunging 50 feet from a torched peak in the mountainous Boulder Creek region of Santa Cruz, California.
Each was digging in on a fire line to smother flames that started around 10:30 p.m. local time Monday, Cal Fire officials told ABC News.
"I don't want to minimize the death of the water tender, but the fact is the injuries are very low for what we're up against," said Janet Upton, Cal Fire's deputy director of communications, referring to an unidentified water truck driver who died Monday morning after his vehicle veered off a road and rolled over. "To have so few injuries is remarkable."
The inmate was teamed with firefighters battling a blaze in Las Cumbres, an elevated region of Santa Cruz that had been evacuated, Cal Fire officials said.
The fire has proved difficult to snuff out because of the vertical terrain and limited sunlight that grounded air support, another Cal Fire official said.
The unidentified inmate who suffered the smoke inhalation injury is among an estimated 4,000 inmates fighting the wildfires in Northern California. They are often called the Angels in Orange.
They consist of men and women — and even some juvenile offenders — who don orange fire gear as they fight fires. They earn a wage ranging from $2 a day to $1 an hour.
The inmates make up a third of the Cal Fire crews tackling the deadliest cluster of fires in California history, in which 41 people have died and thousands of homes have been destroyed.
The inmate program was put in place in the 1940s to help maintain roadways.
Today it allows 4,000 convicts to leave electric-fenced prisons to be on a camp where, a state corrections spokesman said, they are paid better than other jobs behind bars, eat grilled steak dinners and get double the credit for good behavior.
As volunteer firefighters, they serve under a fire captain and fan out in 14-member teams working like a mowing machine: A team leader, or sawyer, whacks brush and trees down with chainsaws, rakes and pulaskis, which are a cross between an ax and a shovel.
"They are trained to do a very specific job, by working in crews of about 14 with chain saws and hand tools, and they cut firebreaks," said Bill Sessa, a spokesman for California's Department of Corrections and Rehabilitation. "Their job is to slow the fire down or stop it or change its direction."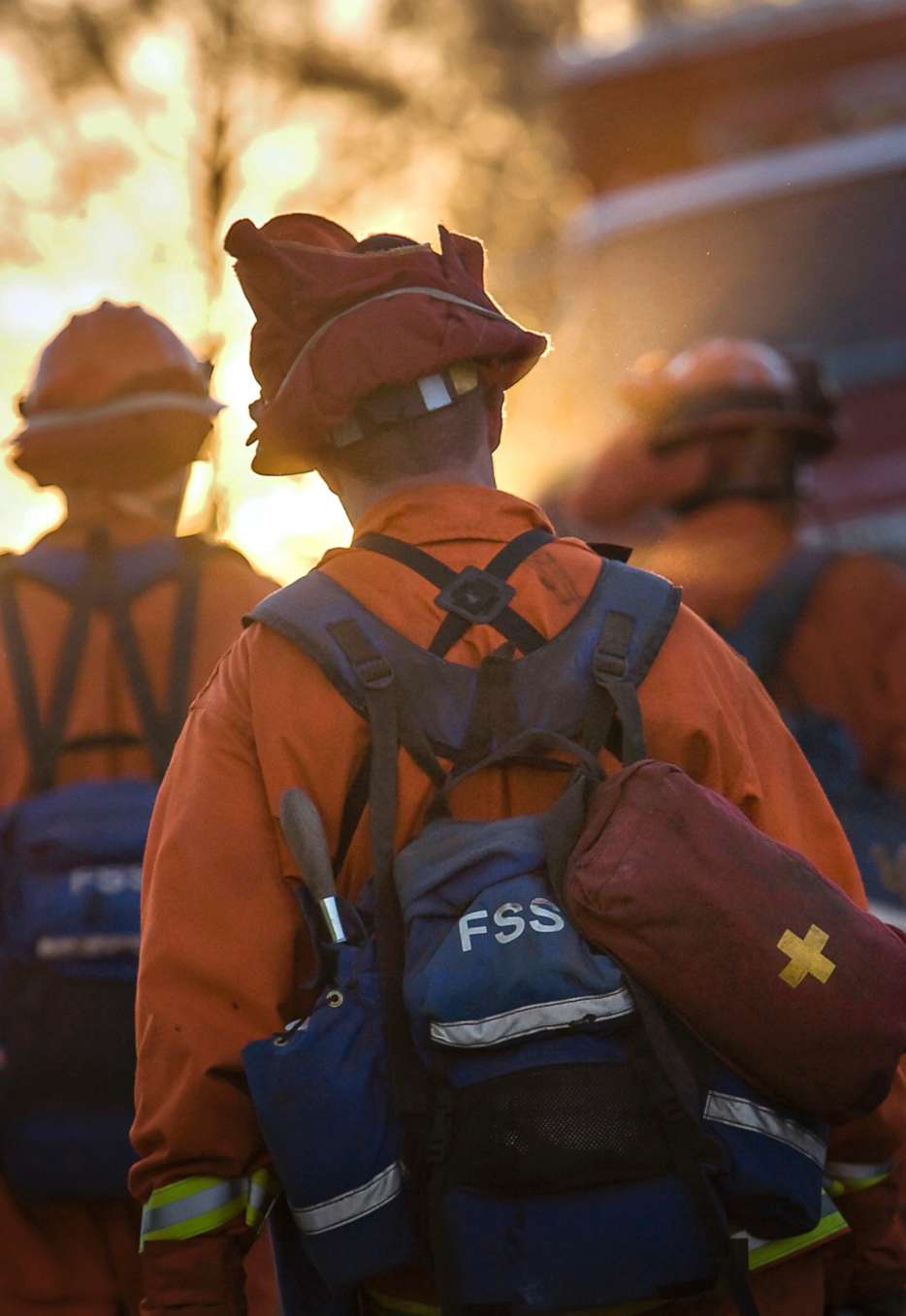 The inmates aren't conscripted.
In fact, the gig is one of the most sought after by inmates.
"They are there because they chose it as a coveted position," Sessa said. "They feel a sense of pride in doing what they do."
He went on, "You go into a camp, and you would swear that, except for their obvious inmate T-shirts and pants, that it's just another firefighter."
The vetting process is very intense. Sessa said the circumstances of inmates' conviction, the nature of their crime, their behavior in prison and whether they have taken advantage of education and rehabilitation resources are factored into the decision.
"We tell these inmates, 'You are going to be treated like firefighters. We're only going to treat you like inmates if you are out of bounds,'" he said.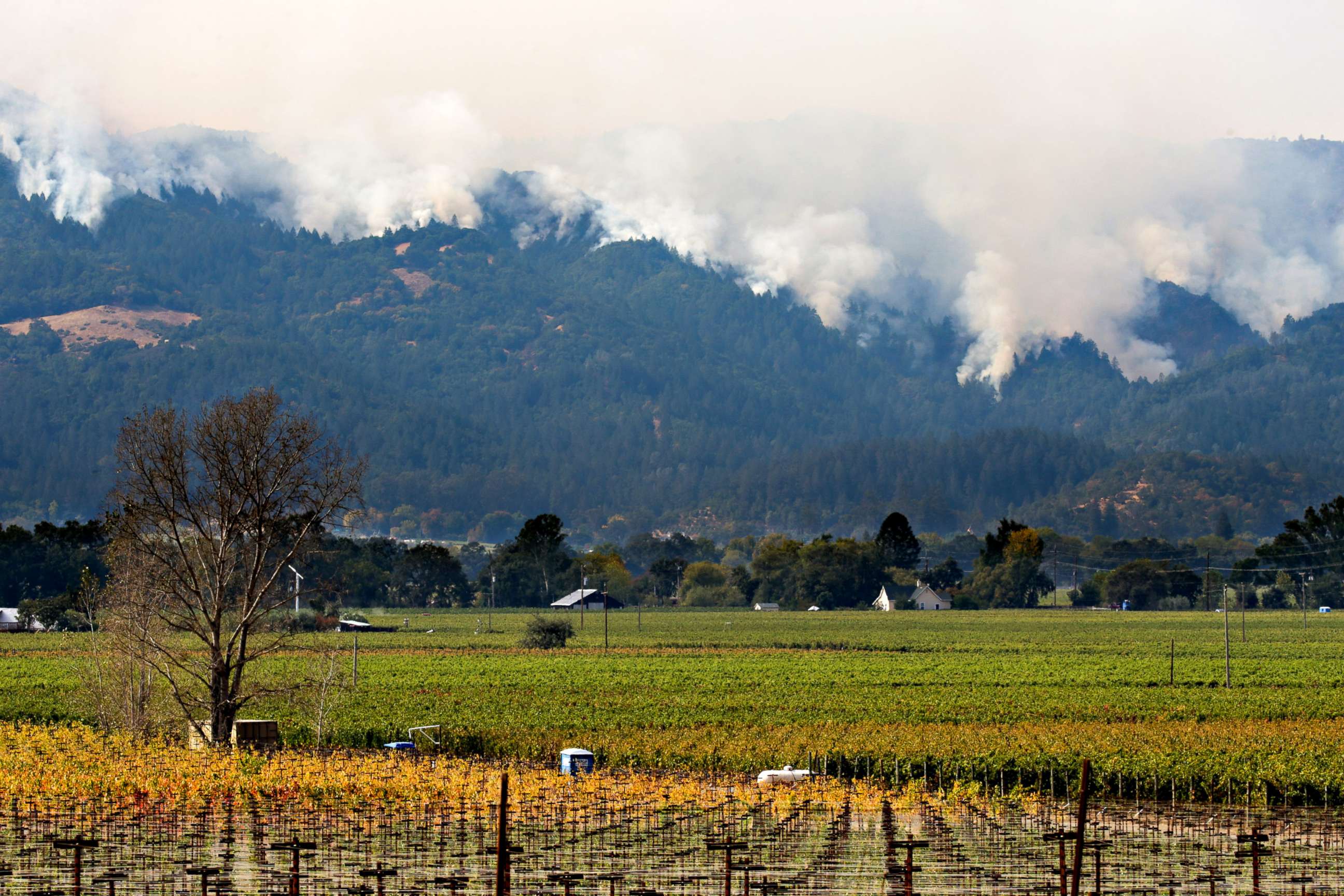 Sessa said that it is very rare to have inmates try to abscond from the camps and that it's almost unheard of for one to cut out on a fire line.
But that is exactly what happened on Monday when Armando Castillo, 31, vanished around 4:45 p.m. near Peters Canyon Regional Park while a crew was engaged in fighting Canyon fire 2 in Orange County, according to a statement released by the Department of Corrections and Rehabilitation.
"The people that I've talked to who have been here a long time say they never had that happen before," Sessa said.
Before he became a fugitive, Castillo was sentenced to five years behind bars for gun possession and evading a police officer while driving recklessly, according to the statement from the Department of Corrections and Rehabilitation. He had been set to be released on probation in May 2018.
When fires aren't terrorizing the state, Sessa said, the volunteers keep busy "doing projects every day," like clearing brush and flood channels before heavy rains and taking down diseased trees.