— -- A California politician says he was only thinking of protecting the environment when he proposed a bill making it a crime for dine-in restaurants to offer customers plastic straws without first being asked.
Since introducing his bill last week, Democratic Assemblyman Ian Calderon has been the target of scorn from critics who call his proposal "absurd" and an overreach of government.
"It really is a reasonable measured approach that I think will make a difference," Calderon told ABC News on Monday about his proposed bill.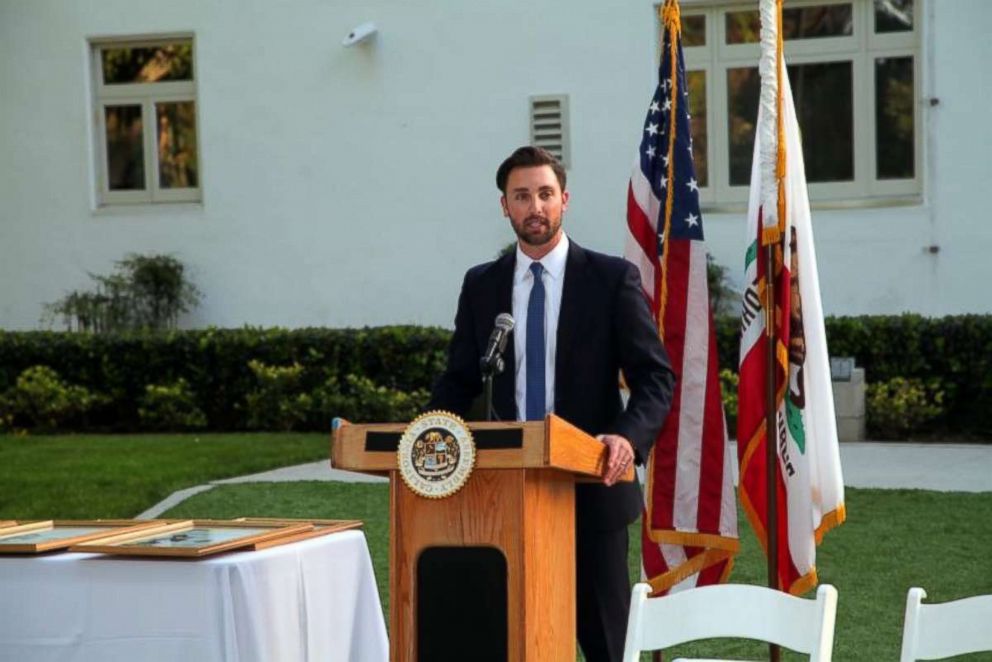 He explained that when he sent the proposal to the state legislative rules committee, health and safety code penalties were automatically tacked on, making it a misdemeanor punishable by six months in jail and a $1,000 fine for dine-in restaurants caught offering plastic straws without being requested.
"I didn't actually ask for penalties," Calderon said. "They were more or less prescribed to my bill by the code section."
But critics immediately jumped on him. Assemblyman Travis Allen, a Republican candidate for governor of California, asked people on his campaign Facebook page to protest the bill by flooding Calderon's office with plastic straws.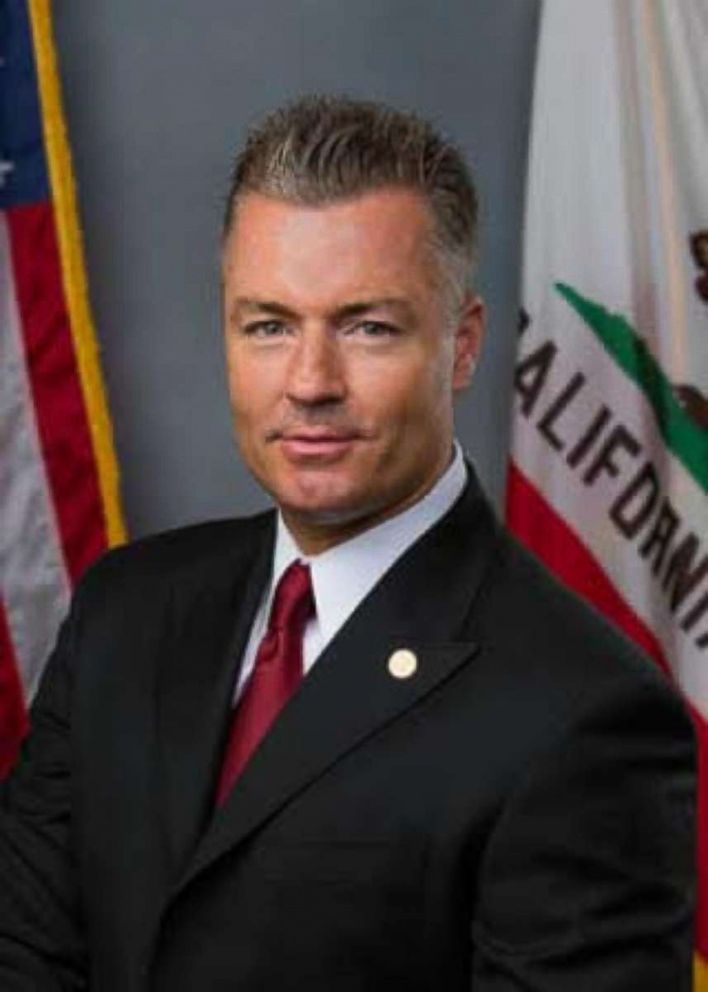 "Instead of tackling the real issues, today's California Democrats are more interested in giving jail time to waiters offering their customers the convenience of having a straw," Allen told ABC News on Monday. "This is one absurd bill, but it highlights how ridiculous the California Democrats have gotten. This is clearly the last straw."
Paul Preston said such laws are the reason he co-founded a movement to break up the state and form a New California, where regulations aren't overbearing and discouraging to businesses.
"It's absolute lunacy," Preston told ABC News of Calderon's bill. "They are criminalizing everything we do. It's over the top."
Calderon brushed off the bashing, saying an estimated 500 million plastic straws are used every day in the United States and most are just used once and discarded. He said plastic straws and stirrers were the sixth most common items collected during California Coastal Cleanup Days between 1989 and 2014.
"We need to create awareness around the issue of one-time use of plastic straws and its detrimental effects on our landfills, waterways and oceans," Calderon said.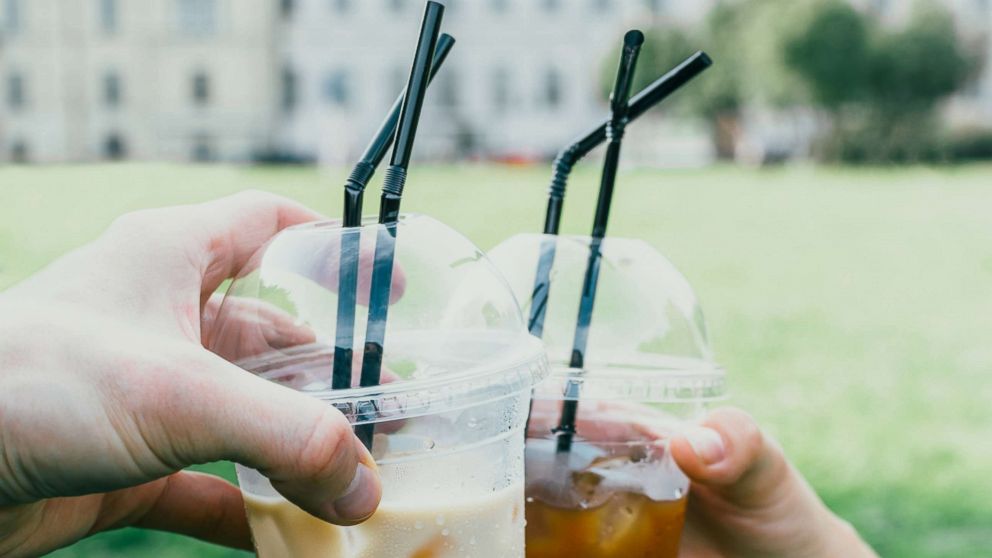 He said he'll work to get the bill's language rewritten so that no one fears going to jail or paying hefty fines for handing out plastic straws. He said he expects the bill to reach Gov. Jerry Brown's desk for approval in about two months.
"Nobody is going to jail, nobody is going to be getting a $1,000 fine," said Calderon, adding that the bill does not affect fast-food restaurants or grocery stores.
He said critics like Allen are "grasping at straws" by saying such legislation is hurting businesses in California.
"It's a ridiculous argument," he said.
Sharokina Shams -- a spokeswoman for the California Restaurant Association, which represents more than 20,000 restaurants in the state -- told ABC News her group is taking a wait-and-see approach on Calderon's bill.
"The association will study the bill's potential impacts and consult with its membership before taking an officials stance on the bill," said Shams, adding that Calderon's proposal "is preferable to an outright ban on straws."
Matt Davis, a spokesman for the national environmental group Clean Water Action, said Calderon's proposal makes sense.
"It's great he's doing it," Davis told ABC News. "It does reduce the amount of straws that restaurants are giving out and that's a good thing."
He said cities such as Alameda, California, have passed local straws-on-request ordinances and that many restaurants have saved money by not having to provide so many straws.
He compared it to the plastic shopping bag ban passed by California voters in 2016 or water-on-request ordinances used to combat the state's drought, saying people got used to it.
In New Jersey, too, local businesses have been participating in an initiative to reduce plastic straw use. And it has dramatically reduced the number of straws the companies are giving out, according to the Montclair Local.
A local eatery said it was using about a tenth of the straws it had previously used on a monthly basis, from 6,800 straws to 650, the paper reported.
Back in California, Davis said Calderon's concerns that plastic straws are fouling up the ocean are real.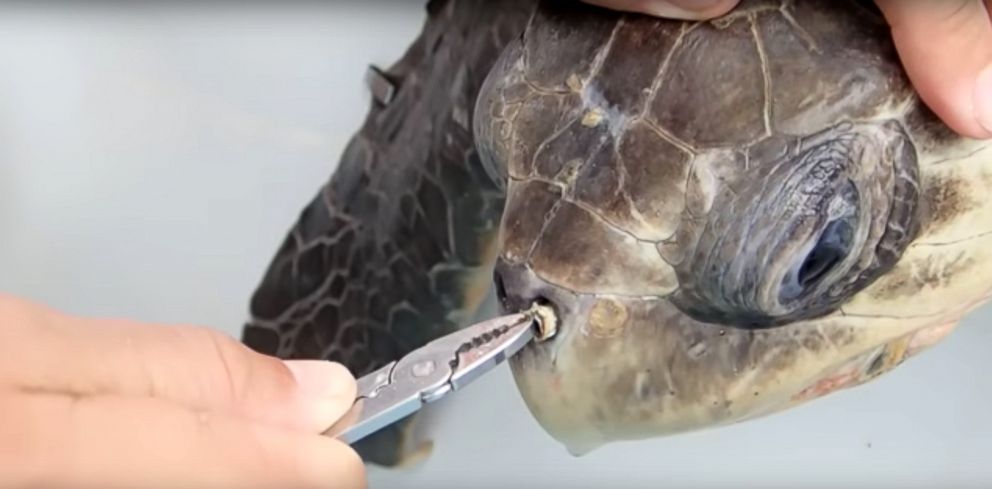 In 2015, a marine biology student posted a video of a straw being removed from a sea turtle's nostril that went viral.
"There is going to be more plastic in the ocean than there are fish by 2050," Davis said, citing a study by the Ellen MacArthur Foundation that was presented to the World Economic Forum in 2016.
He said that plastic breaks down into minute particles that fish mistake for food.
"I don't want plastic in my sushi," he said.