— -- After years of hard work, a southern California teen is about to move across the country to attend college, and he'll have bragging rights to being a member of a very select group of freshmen.
Fernando Rojas -- a national speech and debate champion -- was accepted to all eight Ivy League universities. The 17-year-old is bound for Yale in the fall.
Fernando grew up in Fullerton, the youngest of four children. His parents, who are from Mexico, didn't go to school beyond eighth grade, he said. Fernando said one reason he applied to all the Ivy schools was the strong financial aid programs.
After a long senior year, Fernando got his first response in February: a "yes" from Yale.
"That hit me like a train," Fernando told ABC News today. "It was incredible."
Yale was followed by acceptances to Princeton, Harvard, Brown, Columbia, Dartmouth, Penn and Cornell.
"Relief doesn't even come close to describing how I felt when I was given all the acceptance folders and letters," he said. "What I really would like to be able to do is go back a year and tell myself to calm down and everything will be OK. ... If I could have that peace of mind back then, that would mean the world."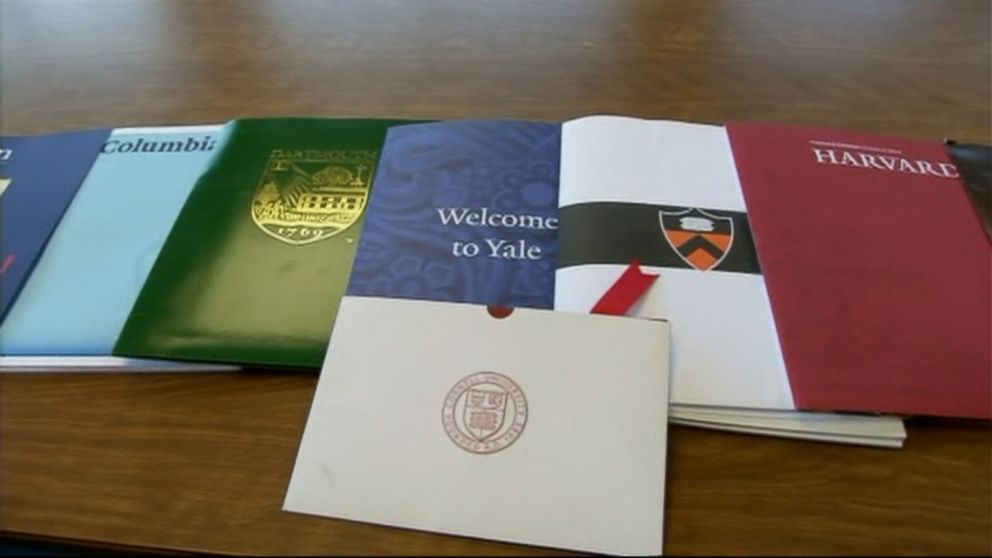 "He's the most humble student," Fullerton High School Principal Rani Goyal told ABC News today. Goyal said when Fernando got accepted to every school, "We had to kind of pry it out of him. ... He just didn't want to overshadow what was happening in his classmates' lives either."
"He is one of those students who supports the students around him and who never took anything that happened to him for granted," Goyal said. "It really could not have happened to not only a nicer person, but somebody who is so dedicated and committed to what he's doing. He's got a passion and a dream for his future, and he will make it happen."
But for Fernando, the first acceptance letter was all it took: the teen has decided to attend Yale.
"I'm a really family-oriented person. My family is one of my biggest support groups. ... When I figured out I was going to leave home for four years, I realized I needed to find some place I could call home right away," Fernando said. "When I went to go visit Yale, I felt that right away."
He described it as a "gut feeling."
"I felt I was a part of that community, I felt I was a part of that family. It was really just an inclusive environment," Fernando said. "I really just saw myself there for the next four years."
Tom Conroy, University Press Secretary at Yale, told ABC News in a statement: "We are excited about all of the incredible students coming to Yale College next fall, including Fernando."
While Fernando's mother is nervous about him moving across the country, she told ABC's Los Angeles station KABC that she's proud of his hard work.
"When I first got into Yale, my mom was excited. ... But at the time same, she was scared I was going to leave," Fernando said.
"It's going to be a big change," Fernando said. "She wants me to call her every day to make sure I'm doing well. ... We both know it's for the future and improving both of our lives."
When he reaches the Ivy-covered campus, Fernando said he may focus on Latin American studies and international affairs. He also said he hopes to attend law school.