— -- Dry conditions and strong winds are continuing to fuel a deadly outbreak of wildfires in Northern California. The blazes have torn through nearly 200,000 acres of forest and residential neighborhoods, destroyed thousands of homes and businesses, killed at least 31 people and injured over 100 others.
The devastation is among the worst the state has seen from wildfires in its history.
Twenty-one fires broke out in multiple counties beginning early this week and have so far destroyed some 3,500 structures and forced tens of thousands of people to flee.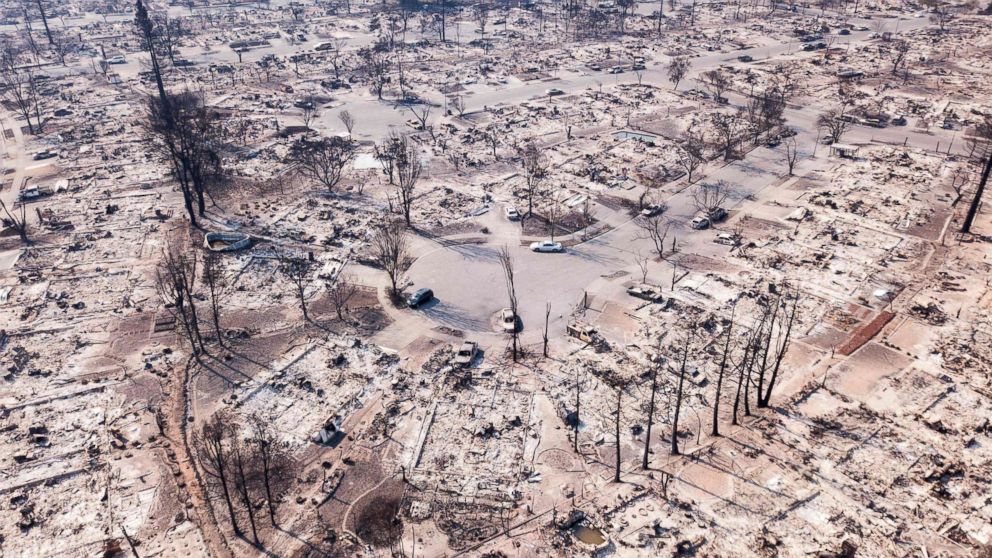 It is already among the deadliest wildfire outbreaks in the state's history, and officials have said the death toll may go up as responders reach more areas struck by the out-of-control blazes.
Taken together, this week's outbreak of fires has taken more lives than any single wildfire in state history.
The so-called Tubbs fire in Napa and Sonoma counties broke out on Sunday evening and has so far claimed at least 17 lives, making it by itself one of the deadliest in California history even as authorities say additional fatalities may be reported in the coming days.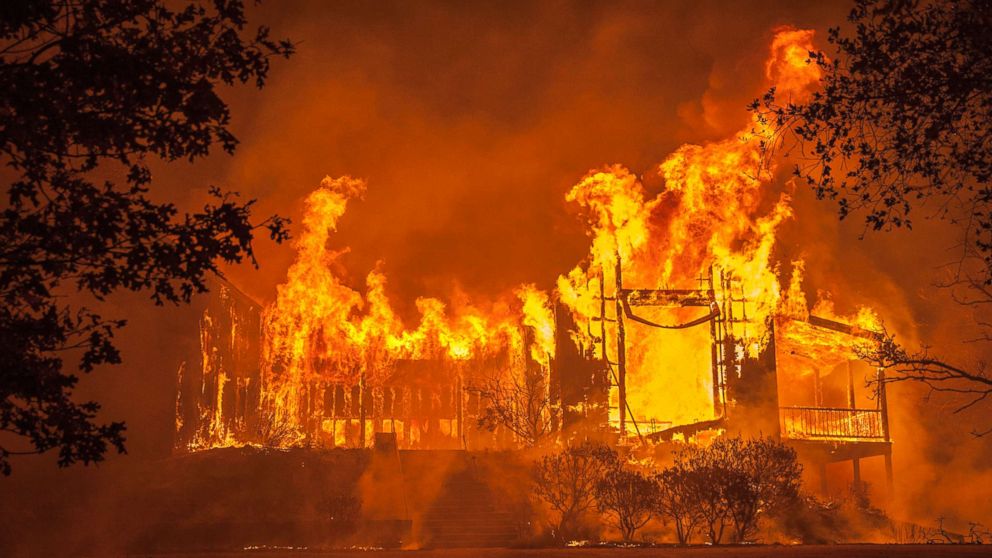 That fire torched more than 30,000 acres and was just 10 percent contained on Thursday despite around-the-clock efforts by over 1,000 firefighting and emergency personnel.
But it's just one of the 21 blazes that are stretching state firefighting resources to the limit.
The nearby Redwood Valley fire in Mendocino county, sparked on Monday, has claimed at least 6 lives, scorched over 30,000 acres and sent over 8,000 fleeing.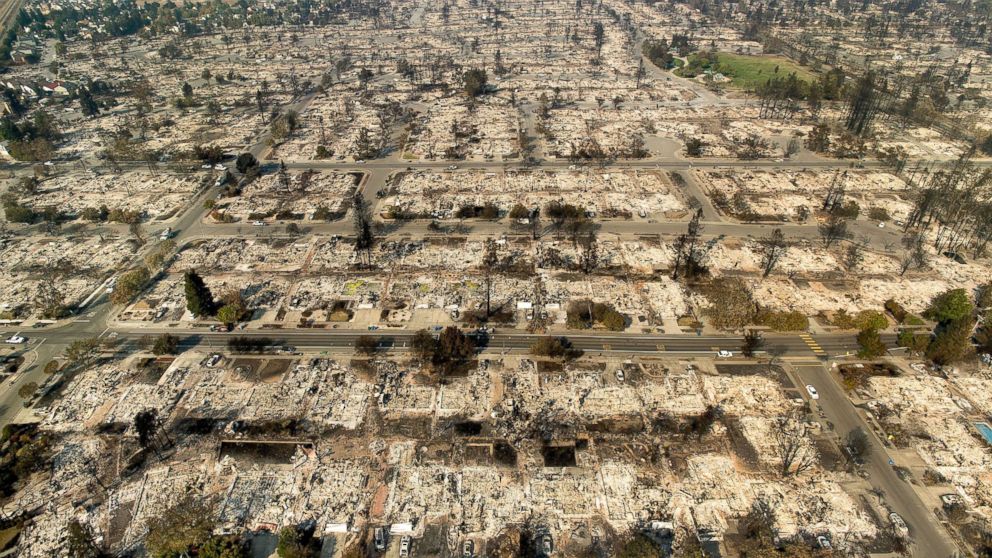 Here's how the current crisis compares to the deadliest wildfires in California history:
Griffith Park, Los Angeles County (October 1933): 29 dead
Tunnel–Oakland Hills, Alameda County (October 1991): 25 dead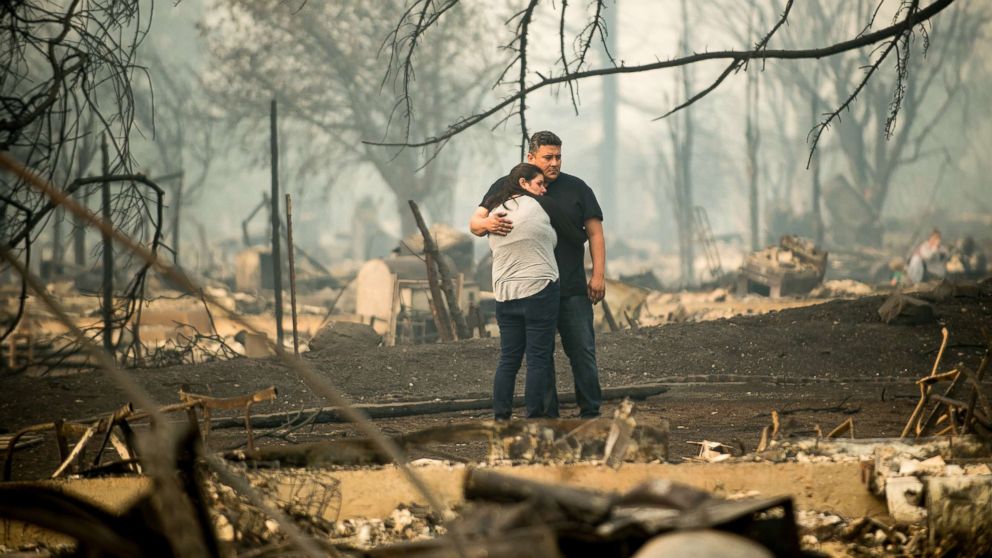 Cedar, San Diego County (October 2003): 15 dead
Rattlesnake, Glenn County (July 1953): 15 dead
Loop, Los Angeles County (November 1966): 12 dead
Inaja, San Diego County (November 1956): 11 dead
Wildfires rage through California wine country
Sarah Ashton, left, gets a hug from family friend Robert Rex while Ashton, her sister, Tara Asciutto, and their dad Stephen Ashton get a first look at their family home and vineyard on Oct. 15, 2017, after the Nuns Fire destroyed the property in Glen Ellen, Calif.
Greg Barnette/Record Searchlight via USA TODAY NETWORK
Hauser Creek, San Diego County (October 1943): 11 dead
Iron Alps Complex, Trinity County (August 2008): 10 dead
Harris, San Diego County (October 2007): 8 dead
Canyon, Los Angeles County (August 1968): 8 dead
Source: California Department of Forestry and Fire Protection.