California wildfires polluting air more than 100 miles away prompt statewide health emergency
Two massive California wildfires are creating bad air more than 100 miles away.
Phil Powell was more 163 miles from the massive blaze burning in Northern California and about 350 miles from one ravaging the southern part of the state, yet he and scores of other people walking around San Francisco this week were wearing masks to protect their lungs from smoky conditions.
"I can feel it in my throat and a lot of people have said they've had headaches," Powell told ABC station KGO-TV in San Francisco, adding that he had plenty of N95 industrial masks left over from the fires that ravaged Northern Californa's Wine County in Napa and Sonoma counties in October 2017.
Cities throughout California that are far from the flames of the Woolsey Fire in the south and the Camp Fire in the north, the deadliest and most destructive in state history, are feeling the effects of the smoke, officials said.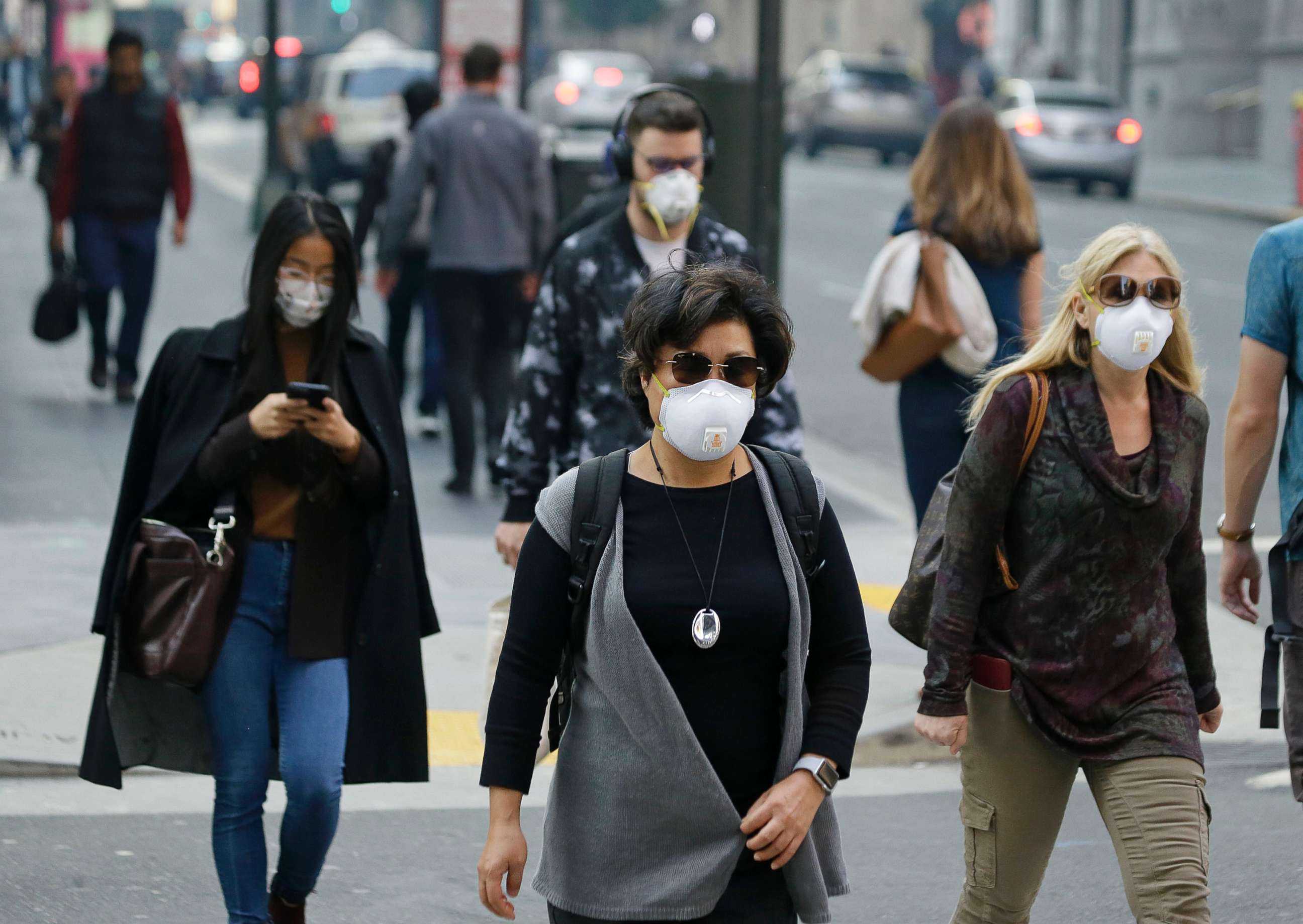 On Wednesday morning, Health and Human Services Secretary Alex Azar declared a public health emergency in California due to the wildfires.
"We are working closely with state health authorities and monitoring the needs of healthcare facilities to provide whatever they may need to save lives and protect health," Azar said in a statement. "This declaration will help ensure that Americans who are threatened by these dangerous wildfires and who rely on Medicare, Medicaid, and the Children's Health Insurance Program have continuous access to the care they need."
Azar noted that at least two hospitals and eight healthcare facilities close to the fire zones have been forced to evacuate. Azar also warned that smoke from the fires can present "a significant health threat" for people with asthma and other lung conditions.
Numerous school districts, some nearly 200 miles from the Camp Fire, including those in Santa Rosa, canceled classes for again on Wednesday due to bad air and smoke conditions.
The University of California Davis, which is about 100 miles from the Camp Fire, also called off classes on Tuesday "due to poor air quality as a result of the Butte County fires." University officials, according to a statement, decided to resume classes on Wednesday but canceled all outdoor activities after consulting with health and fire experts monitoring air quality.
The school was also handing out protective masks to students and staff.
"Unfortunately, smoke from the fire continues to blanket all nine counties of the Bay Area, which is why we have called the mandatory Winter Spare the Air Alert through Friday," Jack Broadbent, executive officer of the Bay Area Air District, said in a statement referring to the advisory for people not to use their fireplaces and to carpool or take public transportation to cut down on air pollution.
"Any additional smoke from Bay Area chimneys could push the region into an even higher unhealthy air quality level, which puts us all in jeopardy," Broadbent said.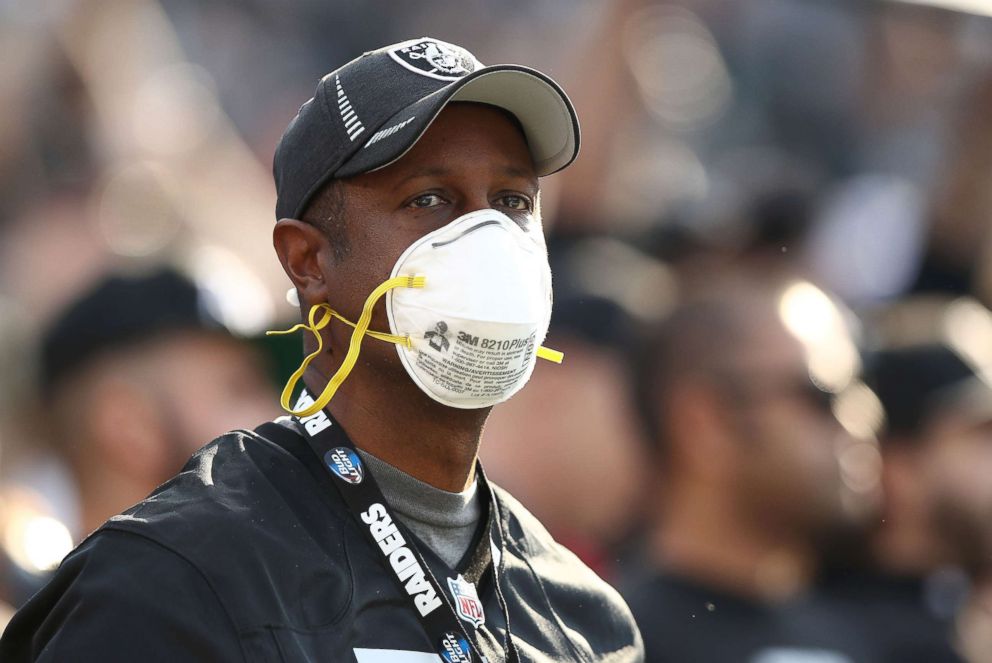 The Woosley and Camp fires both started on Thursday and quickly spread, destroying more than 7,000 home and burning more than 345 square miles of land combined. The larger fire, Camp Fire, caused 42 deaths and is now ranked and the deadliest and most destructive in state history.
AirNow.gov, a state website that charts air quality throughout California, showed numerous cities far from the fires experiencing unhealthy air quality.
According to the AirNow chart, good air quality is anything under a reading of 50, meaning air pollution is causing little effect. Moderate air quality is a reading of 50 to 100, while bad air quality is any measurement of 100 to 200 and anything higher is considered very unhealthy or hazardous.
Oakland, which is more than 160 miles from the Camp Fire, had a reading of 164 on Tuesday, while San Francisco had a reading of 167.
Oxnard in Ventura County, which is about 30 miles of the epicenter of Woolsey Fire, had the worst air in the state outside the fire zone Tuesday with a hazardous reading of 392 while Gridley, about 30 miles from the Camp Fire, had a reading hazardous reading of 250.
"I've lived in the Bay Area for over 35 years and except for the Oakland Hills fires and Napa fires, I can't remember consistent smoke like this," Troy Blanchard of Oakland told KGO.
On Monday and Tuesday, the Golden Gate Bridge in San Franciso was clouded in smoke. Over Sunday, fans attending the Oakland Raiders football game not only sported the home team's silver and black colors, many also donned protective masks.
"It feels eerie and worrisome and the sun looks really funny and the moon as well," Beth Gorelick of San Francisco told KGO. "I feel really bad for the people in Paradise."