After a young New Jersey woman was murdered allegedly at the hands of her ex-boyfriend, her family, friends and neighbors gathered to honor what would have been her 26th birthday.
Ed Parze said over 1,800 people came to Wednesday night's candlelight walk and vigil in Freehold in remembrance of his daughter, Stephanie Parze.
"It didn't surprise me," he told ABC News Thursday. "Stephanie was one-of-a-kind. Very caring person, very giving person."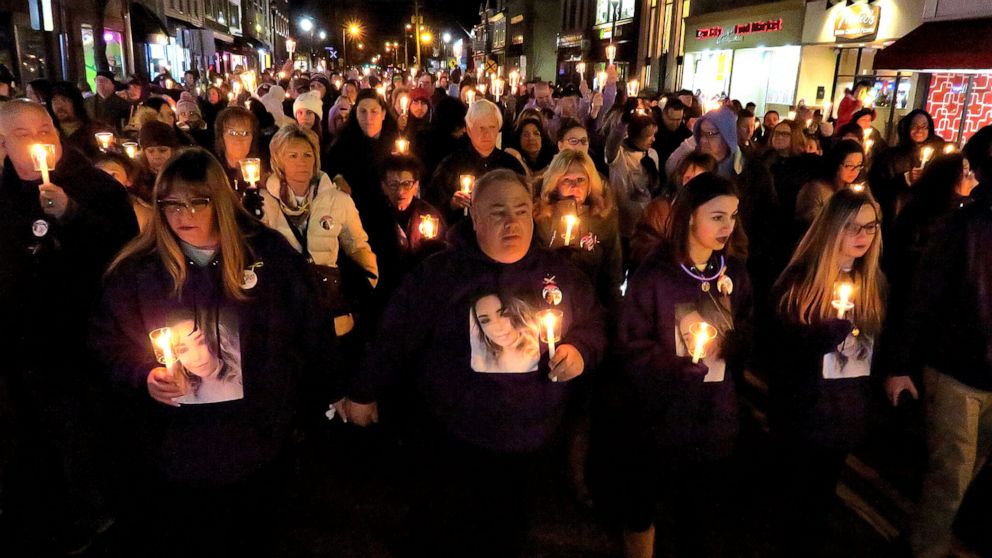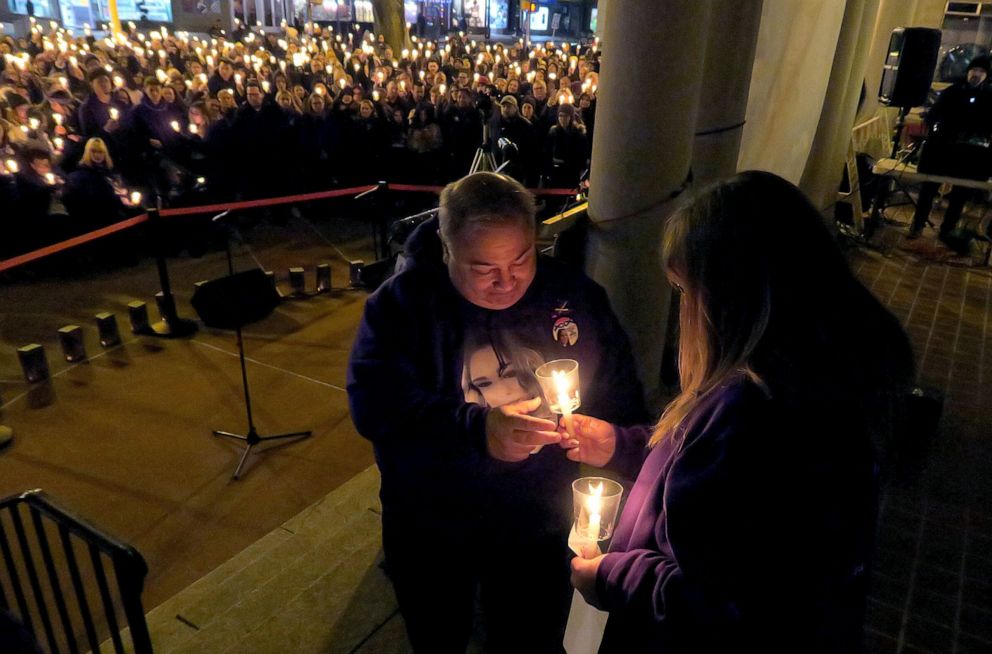 Stephanie Parze, 25, disappeared on the night of Oct. 30, 2019, sparking a monthslong search organized by her grief-stricken parents.
When her body was found on Jan. 26 in Old Bridge, New Jersey, her ex-boyfriend, John Ozbilgen, was named as a suspect in her murder.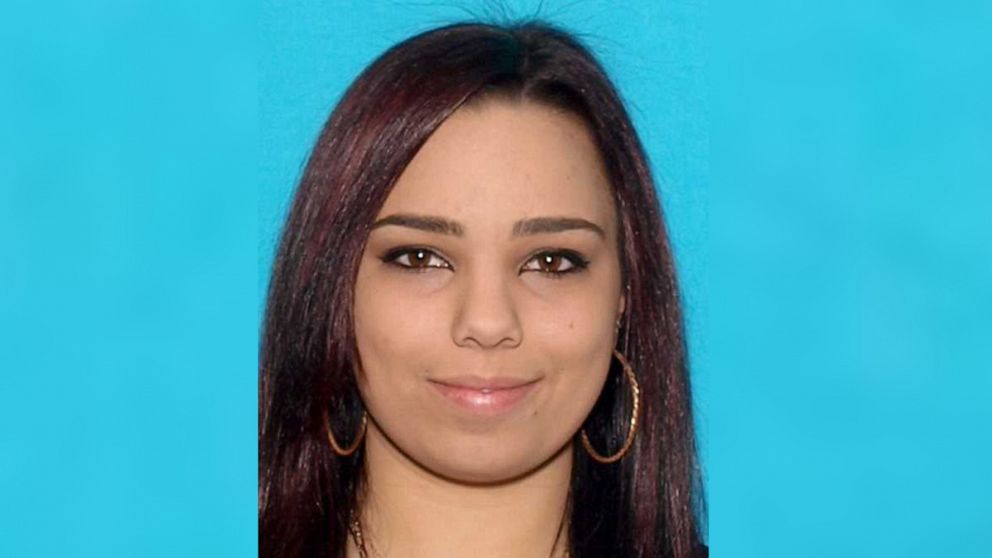 Ozbilgen died by apparent suicide on Nov. 22, before he was charged in connection with Parze's disappearance.
Police did find a suicide note, which Monmouth County Prosecutor Christoper Gramiccioni said "reaffirmed" his "responsibility" for her death.
At Wednesday's vigil, Ed Parze and his family announced the new Stephanie Nicole Parze Foundation, which he said aims to provide education and support for families dealing with domestic violence, sexual abuse and missing loved ones.
Ed Parze called domestic violence an "epidemic" and said the family wants her legacy to help others and "put a stop to this happening to somebody else."
Just this weekend, a Hollywood therapist who helped people with domestic violence was killed, allegedly by an ex-boyfriend.
For the family, Wednesday marked the first birthday without Parze, who also leaves behind her mother, three sisters and nephew. But Ed Parze said they're grateful to at least have her body home.
He said the family noticed one lone, bright star in the sky during Wednesday night's vigil -- which he said made them feel as if Stephanie was watching over them.