— -- The used–car website Carvana opened today what it describes as the world's first, fully-automated, coin-operated car vending machine in Nashville, Tennessee.
"We are delighted to launch the world's first robotic Vending Machine for cars," Ernie Garcia, founder and CEO of Carvana, a Phoenix-based company, said in a statement.
"Carvana created the original car Vending Machine concept in Atlanta in 2013, and we've spent the last two years taking this experience to a whole new level. Our new Vending Machine is a state-of-the-art, multi-story structure that delivers our customers' cars by merely inserting a custom coin," he added.
The vending machine, which is a five-story glass tower, can store up to 20 cars at a time, according to the company. Inside the glass structure there's a "welcome center," an automated delivery system and three delivery bays.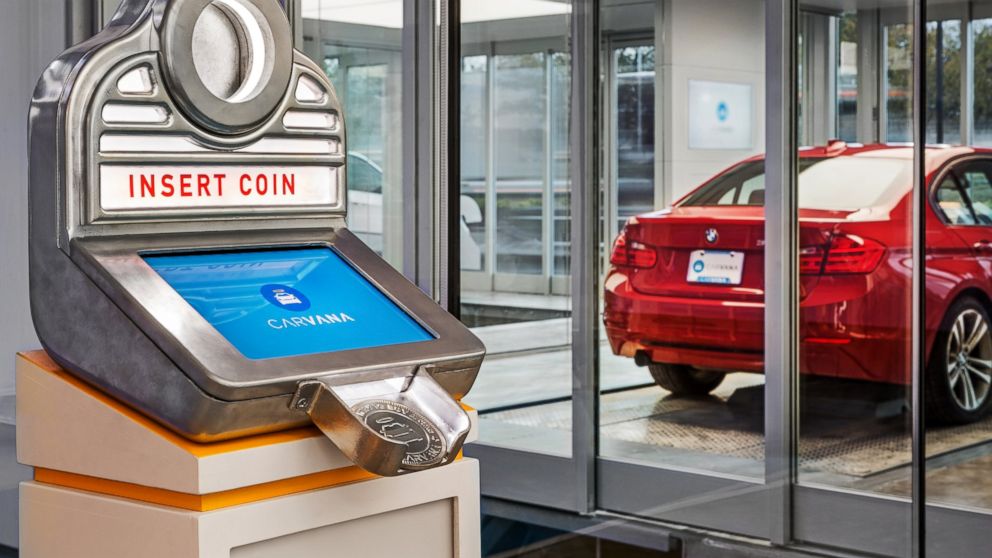 Carvana customers who live in Tennessee are able to pick up their vehicles at the Nashville location for free. But for those who do not live in the area, Carvana has agreed to "subsidize $200 in airfare and arrange white glove transportation from the Nashville airport."
"Carvana's mission is to create a better way to buy a car, and this new Vending Machine will be a one-of-a-kind experience that mirrors just how simple and easy we've made it to buy a car online," Garcia said.
While this is currently one of a kind, Carvana said it plans to build more car vending machines.