New York -- For over a decade, a selection of the best young and professional classical musicians in the U.S. has been sharing their passion for music directly with New York City public school students.
ABC News has been following three professional players as they move through the Ensemble Connect program. The two-year fellowship, which was created by Carnegie Hall, the Juilliard School, and the Weill Music Institute is in partnership with New York City's Department of Education to pair each musician with a partner school. Over the span of the program, each fellow makes around 50 visits working with music teachers to enrich the classroom experience.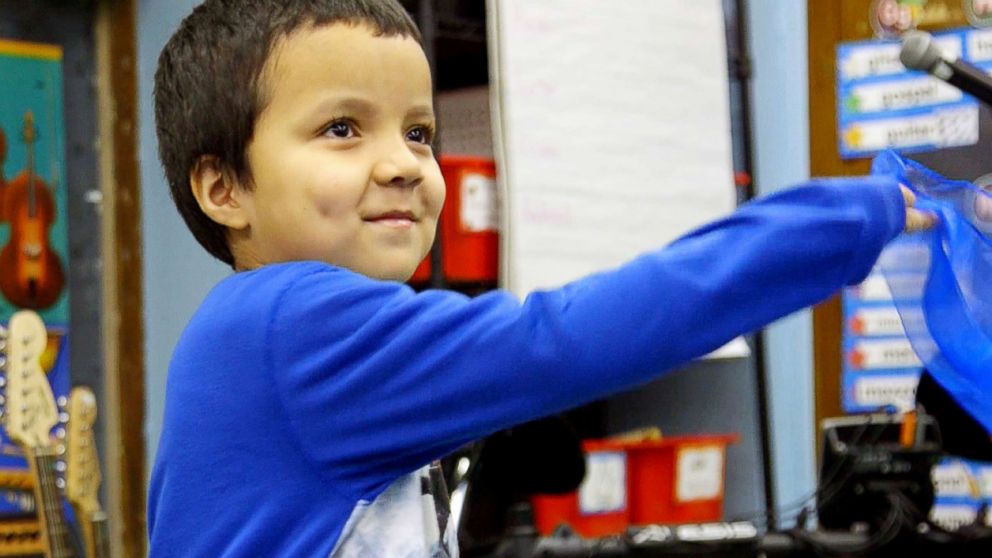 "I was so nervous for my first school visit. I had never taught before," Lizzie Burns, a 25-year-old bassist paired with Celia Cruz Bronx High School of Music, told ABC News. "I was definitely exhilarated by the response I was getting from the students. They were talking about how bow placement and speed affect tone color, which is something that I didn't think about until I was in college."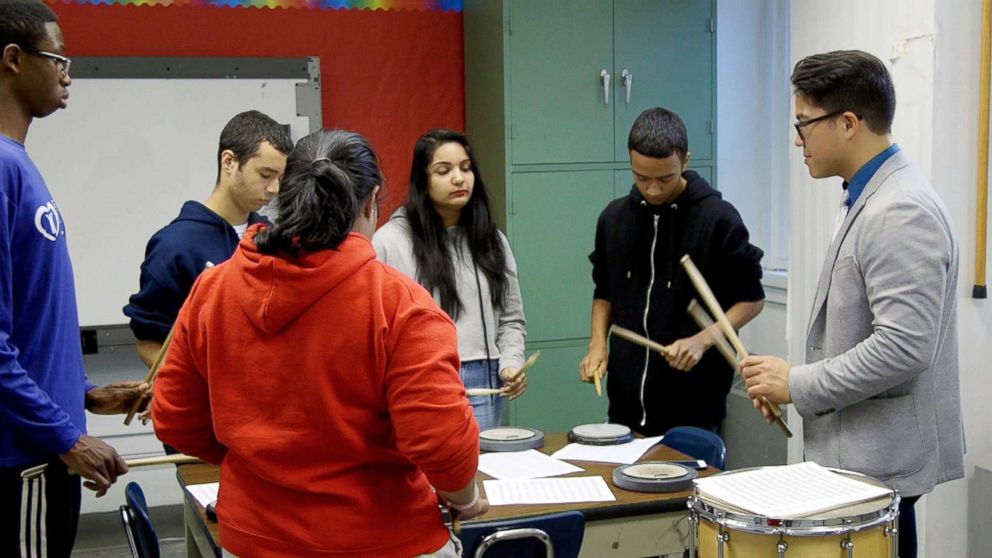 Along with their school assignments, each of the fellows participates in interactive performances across New York. "We try to tailor our interactive performances to the audiences involved. Each of us spent a little bit of time talking about our path to music, talking about what we love about music," said bassoonist Rémy Taghavi, 27.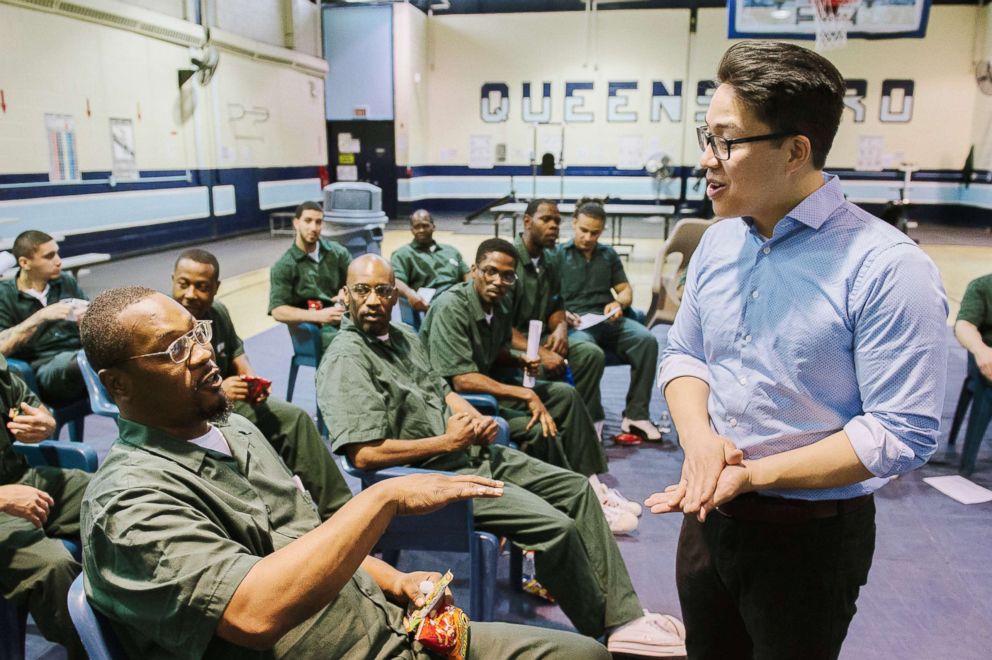 The fellows incorporate a wide range of music into their interactive performances, aiming to reach all audiences. At Queensboro Correctional Facility, a quartet flowed between playing Maurice Ravel's "Boléro" to sampling the melody of Bart Howard's "In Other Words" and the beat of Sugarhill Gang's "Apache." Taghavi said, "I felt that was a really intimate and a really enjoyable experience for everybody, just because it was so personal."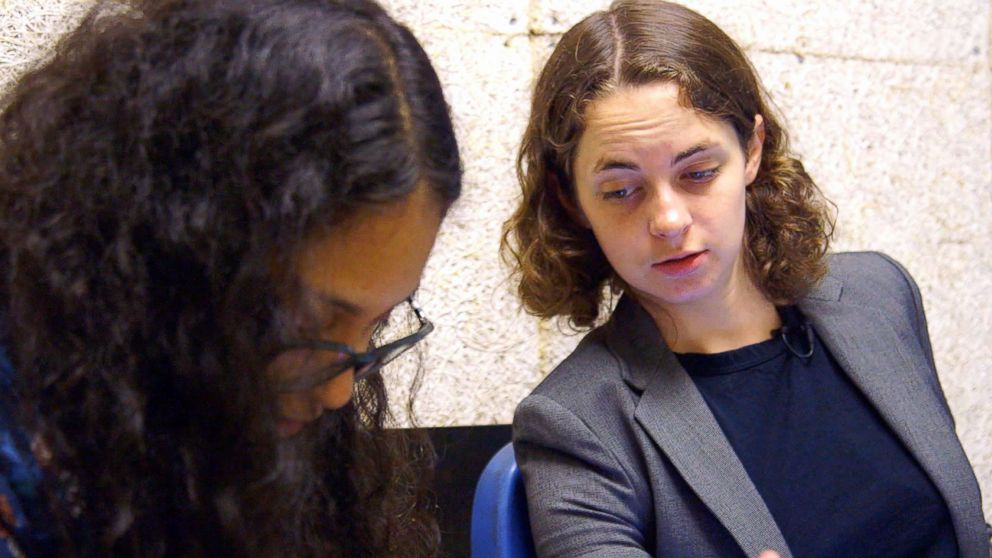 Percussionist Brandon Ilaw, 25, commuted to Staten Island's Port Richmond High School. "I like to think that I have long-term and short-term impacts as well," Ilaw said. "To watch them grow as musicians in their own right, the students are left with a very tangible, very direct difference at the end of the day."
Throughout the program fellows also take up residencies at colleges and conservatories for artistic development. Earlier in the year, a group of fellows traveled to Paris, France to play at the Conservatoire National Supérieur de Musique while others made trips to Skidmore College in Saratoga, New York.
At Skidmore, the fellows were joined by Pulitzer Prize-winning composer Caroline Shaw. "This is a big initiative on the part of Carnegie and Weill and Julliard to figure out what a 21st-century musician is and can be," Shaw said. "People who aren't just great players, but who will actually change the world, who can have a really strong voice in the future of music education in the U.S."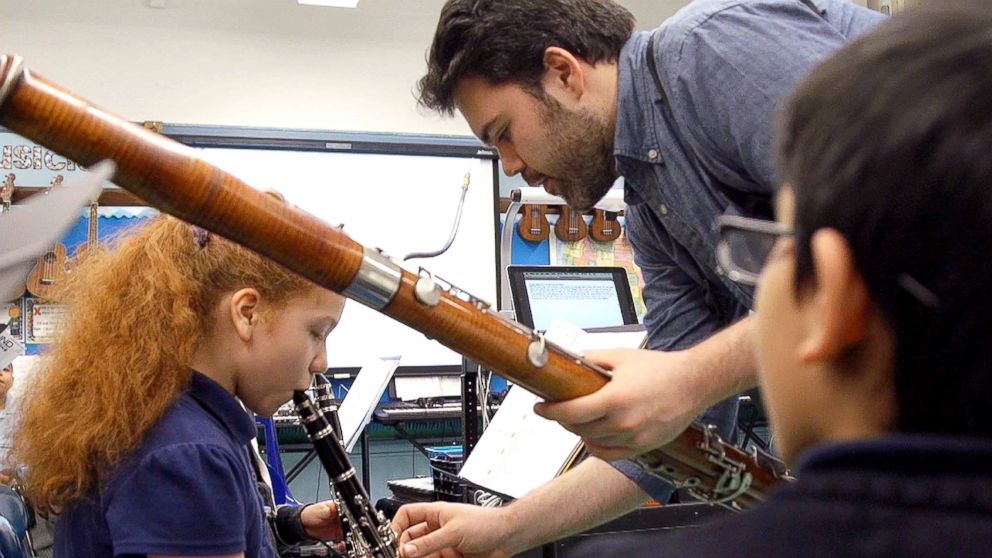 Back in New York City, the fellows wrapped up their year with high fives and goodbyes to the graduating seniors. Chadrick Brown, a high school senior at Celia Cruz, had warm words for his fellow bassist, Burns. "As a teacher, she's a good person. She helps us. She taught me a lot in the short time that she was here. She really pushed me to be better."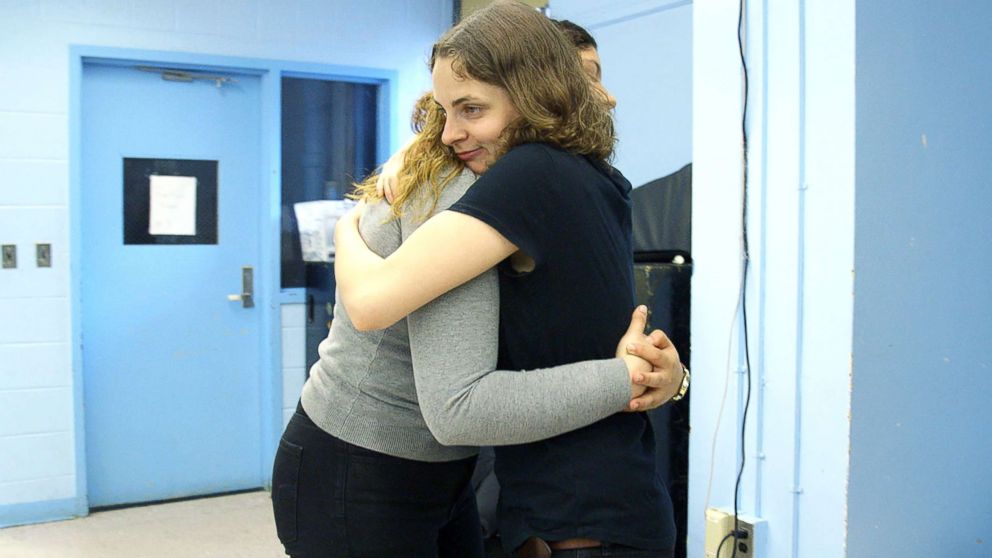 For Burns, the feeling was mutual. "They pushed me to see things in ways that I had never seen before. And it can be technical, it can be musical," she said. "They probably had a bigger impact on me than I had on them, to be very honest."
ABC News' Kelly Harold, Jessica Hopper, David Miller, David Fazekas and Andrea Miller contributed to this report.