Cedars-Sinai Medical Center facing federal probe over treatment of Black mothers
The investigation comes after the April 2016 death of Kira Dixon Johnson.
The federal government has launched a civil rights investigation into how Cedars-Sinai Medical Center in Los Angeles treats Black women who give birth at the hospital, a spokesperson for the Department of Health and Human Services confirmed to ABC News.
"Maternal health is a priority for the Biden-Harris Administration and one in which the HHS Office for Civil Rights is working on around the country to ensure equity and equality in health care," the HHS spokesperson told ABC News in a statement on Wednesday. "To protect the integrity of this ongoing investigation we have no further comment."
Asked about the probe, a Cedars-Sinai spokesperson told ABC News in a statement on Tuesday that the medical center is "concerned" about the racial disparities in maternal care and is working to address the issue.
"Cedars-Sinai clinicians, leaders and researchers have long been concerned with national disparities in Black maternal health, and we are proud of the work we've done (and continue to do) to address these issues in Los Angeles as well as at the state and national levels," the spokesperson said.
The spokesperson also said the medical center has made ongoing efforts to address the issue, including distributing more than $2.2 million in grants to nonprofits addressing racial disparities in maternal care, holding annual training on unconscious bias, conducting research to identify racial disparities and partnering with organizations and Black leaders to find solutions.
The medical center is working with the California Maternal Quality Care Collaborative to develop and implement "standardized treatment protocols for the most common causes of maternal morbidity and mortality," the spokesperson said.
The federal probe into Cedars-Sinai's treatment of Black mothers comes over seven years after the April 2016 death of Kira Dixon Johnson, who died after she suffered internal bleeding following a cesarean section. The baby, Langston Johnson, survived.
The death of Kira Dixon Johnson sparked a national conversation about the racial disparities in Black maternal care.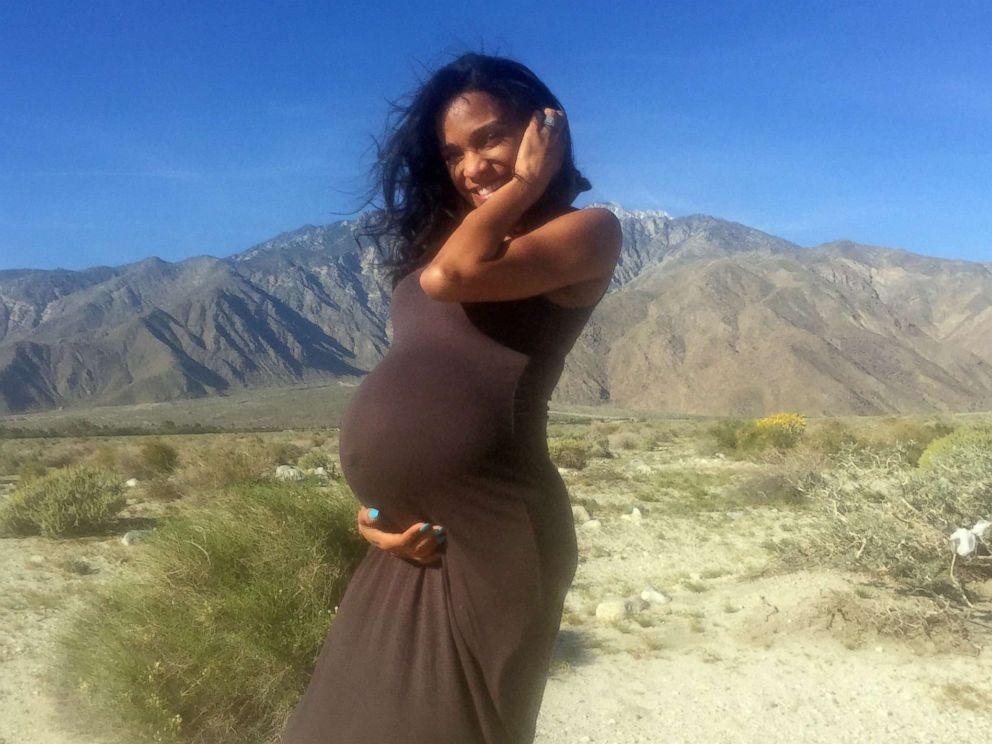 Charles Johnson, Kira Johnson's husband, told ABC News in a phone interview on Wednesday that the federal probe has been an "extremely long time coming."
"I am extremely proud that HHS is going forward with this [investigation]; that they are taking it seriously and this has been I think an extremely long time coming," Johnson said. "This investigation is a very important step toward accountability, transparency and ultimately, an important step in making sure that families from all walks of lives receive the safe, dignified, respectful care that they deserve not only in material health but healthcare as a whole."
After his wife's death, Johnson worked with former Rep. Jaime Herrera Beutler, R-Wash., on legislation to prevent maternal deaths. It was signed into law in 2018 by then-President Donald Trump.
Johnson shared his family's story with ABC News in 2019.
He said that after seeing blood in his wife's catheter after she delivered their second son, he pleaded with medical staff to provide her care, but his pleas were ignored for hours. She was taken into a procedure room 10 hours later and died of internal bleeding.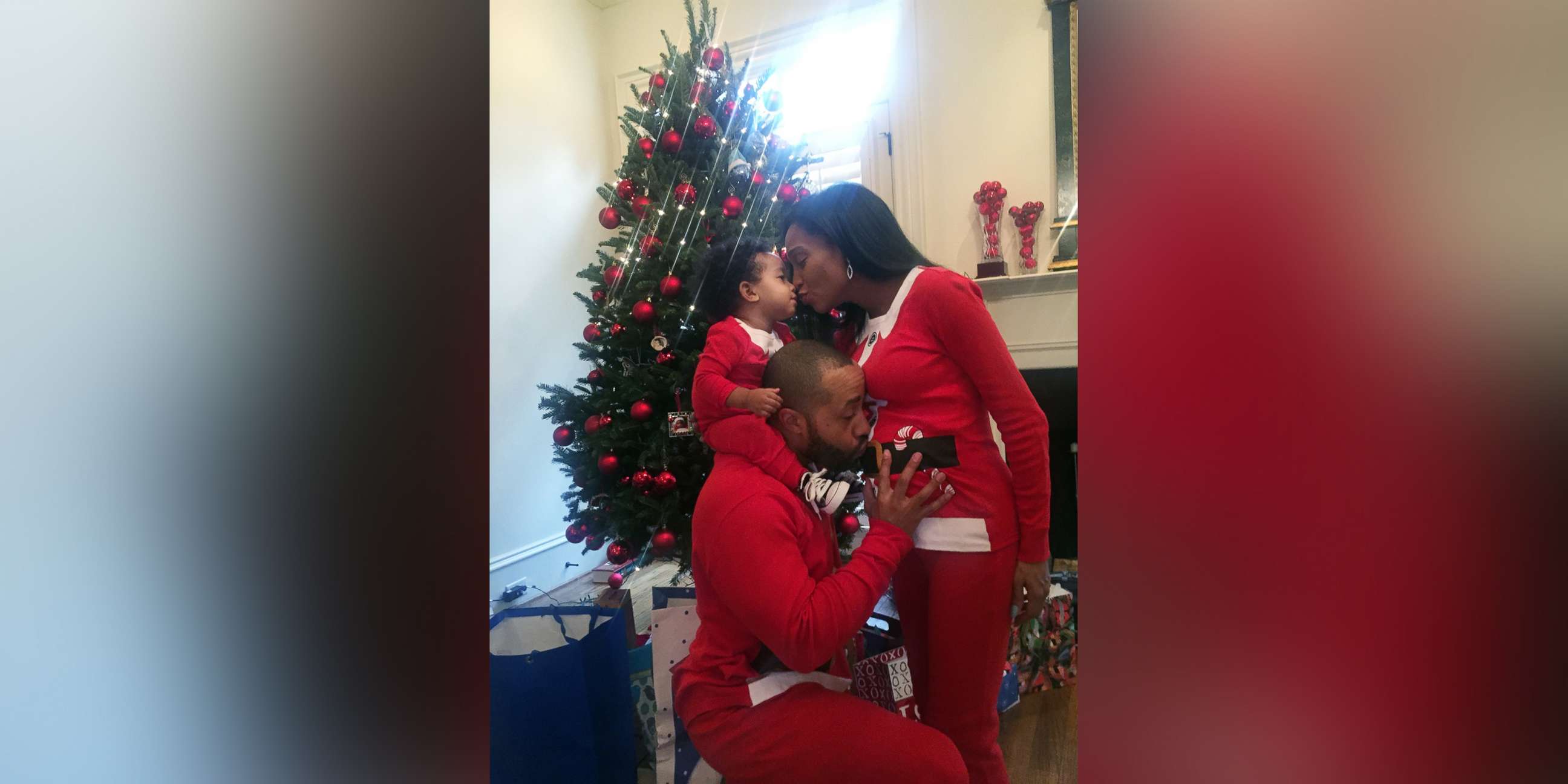 Johnson filed a medical malpractice lawsuit in March 2017 and a civil suit against the medical center in May 2022, alleging that racism played a role in the treatment that his wife received at Cedars-Sinai. Both lawsuits have since been "resolved," Johnson said, but the terms were not shared publicly. Plaintiffs named in the 2017 lawsuit denied wrongdoing, per court documents.
ABC News has reached out to Cedars-Sinai for further comment.
In 2017, Johnson founded 4 Kira 4 Moms, a nonprofit dedicated to advocating for legislation and resources to address the disparities in Black maternal care.
Johnson told ABC News on Wednesday that his wife's story and the awareness the family has worked to raise about disparities in maternal health care played a role in holding Cedars-Sinai and other hospitals around the country accountable.
"My hope is that this will have an impact not only on what's happening at Cedars-Sinai but other hospitals across the country," he said.
A report from the Centers for Disease Control and Prevention shows that 861 women died of maternal causes in the United States in 2020, compared to 754 in 2019. According to the CDC, more than 80 percent of those deaths were preventable and the data shows significant racial disparities, where "American Indian, Alaska Native, and Black women are two to three times more likely to die of pregnancy-related causes than White women."
Maternal mortality rates in the United States rose in 2021 and Black women continue to be most affected, according to a March 2023 report published by the National Vital Statistics System.
According to the report, non-Hispanic Black women died during and just after pregnancy at a rate 2.6 times that of non-Hispanic white women, and the gap is consistent with previous reports.
ABC News' Lauren M. Cuénant contributed to this report.