— -- The Trump administration's move to reverse a ban on elephant trophies has elicited strong reactions all over social media, including a number of celebrities invested in preservation.
The government is likely to overturn a ban on hunters bringing trophies of elephants they killed in Zimbabwe and Zambia back to the U.S., reversing an Obama administration rule put in place in 2014, a U.S. Fish and Wildlife Service official confirmed to ABC News.
Elephants are officially an endangered species, but the governments of those countries can allow hunting if there is evidence it benefits conservation of the species. The U.S. Fish and Wildlife Service official said the Trump administration has new evidence that has emerged to support reversing the ban.
Elephant populations have declined 6 percent in Zimbabwe since 2001, according to the Great Elephant Census study published last year.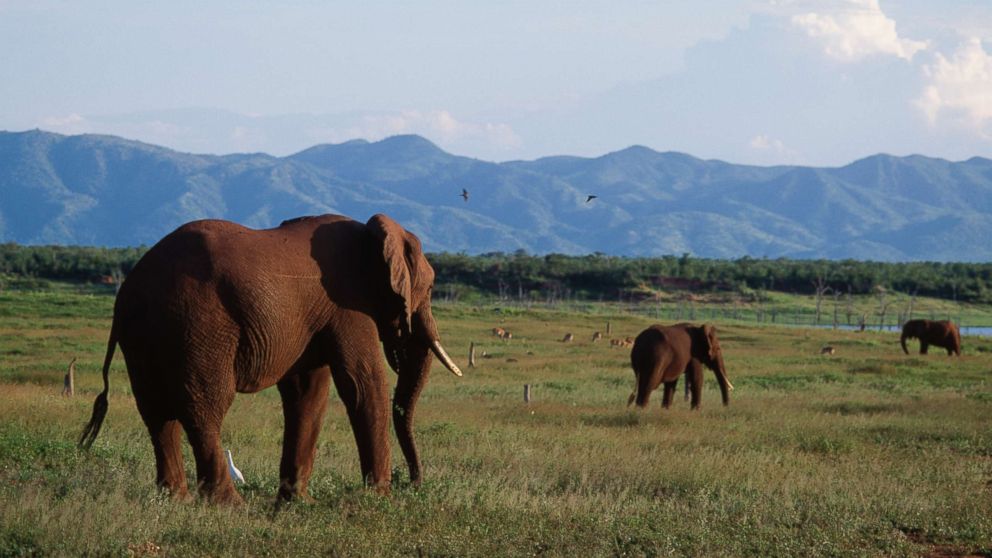 Similar questions about using game hunting to generate money for conservation efforts arose after the controversial killing of Cecil the lion in Zimbabwe in 2015.
Ellen DeGeneres dedicated a portion of her show to speaking out against the move by the administration, starting a #BeKindtoElephants hashtag.
"Basically by lifting this ban, he is encouraging Americans to kill elephants," Degeneres said. "Elephants show compassion, sympathy, social intelligence, self-awareness, they're excellent at learning abilities -- all the things I have yet to see in this president."
Chelsea Clinton commented on a link to a Humane Society condemnation of the move, calling the lifting of the ban "infuriating."
British comedian Ricky Gervais, who has previously tackled animal rights issues such as the Yulin Dog Festival, also condemned the Trump administration move. Oscar winner Russell Crowe echoed Gervais, saying "Dear people with no soul, stop shooting elephants."
Actress Olivia Munn, actor Henry Winkler, actress Kristin Davis, actress and singer Daniella Monet, actor Carl Reiner and actor John Cusack were just a handful of the many celebrities weighing in on Twitter over the past two days.