A Miami Police officer has been relieved of duty after cellphone video emerged on social media appearing to show him kicking a suspect in the head during an arrest.
In the video, taken by a Miami resident on Thursday morning, the suspect holds his hands behind his back as he lies face-down on the grass. One officer then approaches him, and as he finishes handcuffing him, another officer runs up and appears to kick the prone suspect.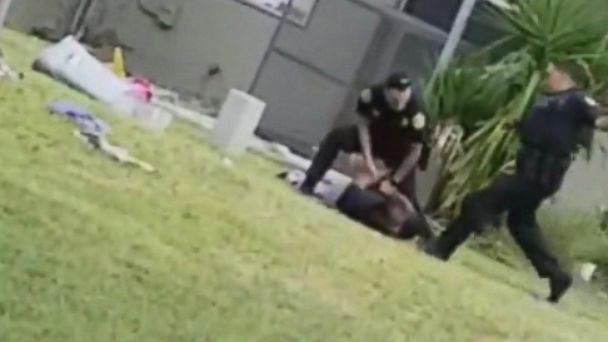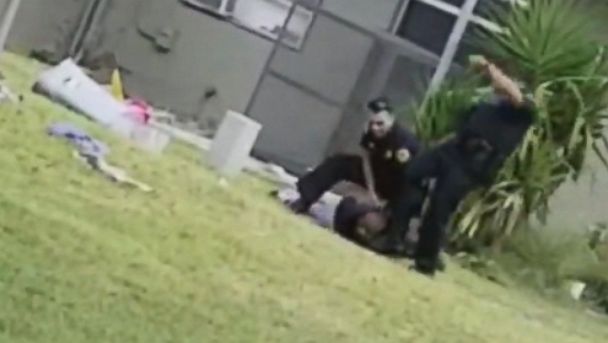 That officer then gets on the ground and restrains the man's upper body, and three other officers surround him as well.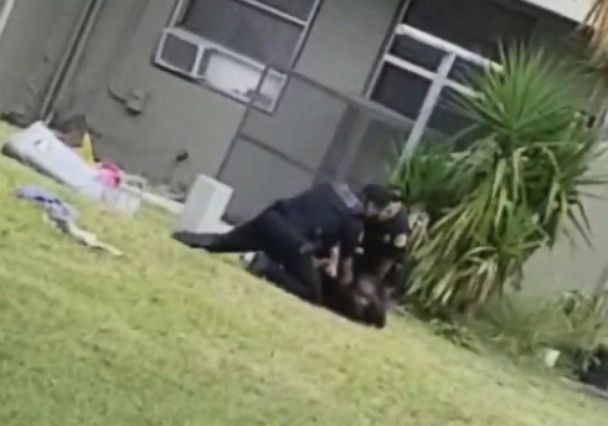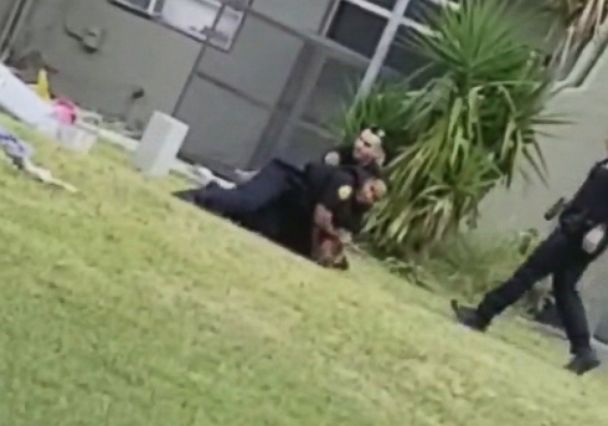 The woman who recorded the incident -- who wishes to remain anonymous -- told ABC News that before the video began, the suspect was being chased by the officers and "was looking to find a way to get out."
Once he realized he couldn't escape, the suspect put his hands up and walked to meet with the officers "face to face," the witness said. The officers then gave him instructions to get on his knees and then lie down, and the suspect complied, she said.
After the man was handcuffed, the other police officer ran "right at him" and kicked him "like a football," the woman said.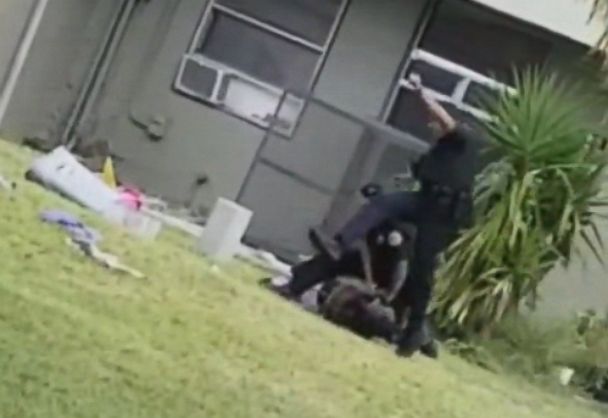 She couldn't tell whether the man was injured, but she said she saw spit fly out of the man's mouth when he was apparently kicked and saw the same spit strewn across his face after the officers bolstered him to his feet.
The suspect, 31-year-old Miami resident David Vladim Suazo, was arrested and charged with third-degree grand theft of a vehicle, fleeing and eluding a police officer, reckless driving and damage to property or person and habitual driving with a suspended license, according to an arrest affidavit.
Suazo's arrest records shows he is also known under several aliases. It is unclear if he has yet been released from jail.
It is unclear if Suazo has entered a plea or retained an attorney.
In a tweet, Miami Police Chief Jorge Colina said the "video depicts a clear violation of policy" and announced that the officer involved had been relieved of duty. Colina also contacted the Miami-Dade State Attorney's office regarding the incident, he said, but didn't identify the officer.
State Attorney Katherine Fernandez said in a statement that she was "shocked and appalled" by what she saw in the video and announced that Assistant State Attorney Johnette Hardiman of the public corruption unit has been assigned to open an immediate investigation.
The incident occurred in the neighborhood of Overtown, north of Downtown Miami, a spokesperson for the Miami Police Department told ABC News. The spokesperson declined to provide any details beyond the chief's tweet.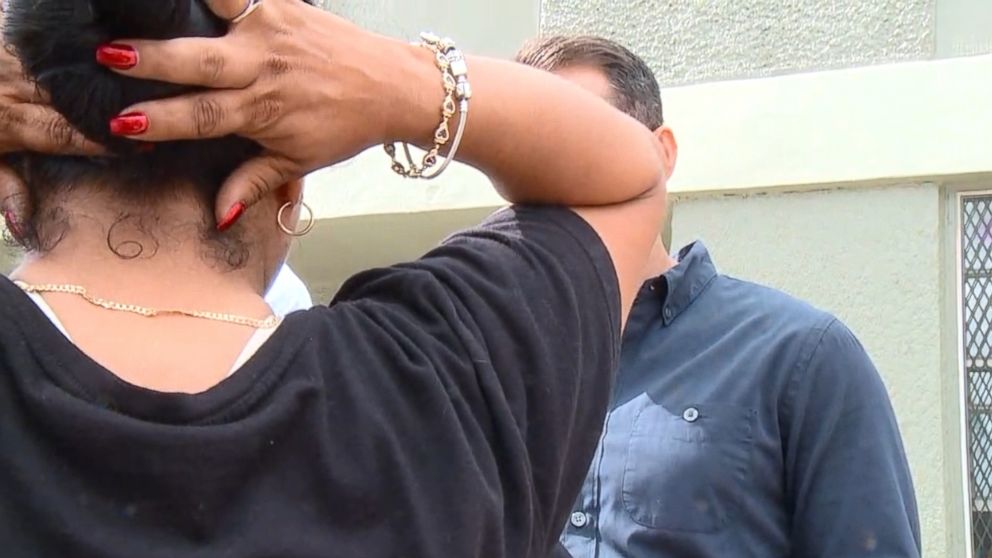 The witness said she started recording because "it's not something you always see in the backyard." She then posted the video online to shed light on police brutality, she said.
"You guys really need to see who it is who you have working for you," she said. "We respect you guys ... We need you guys, we call you. We don't expect you to come and just be beating people up for no reason. The man was down. He didn't resist arrest. He didn't do anything. So, why are you hitting him?"
ABC News' Rachel Katz, Victor Oquendo and Ben Stein contributed to this report.