— -- Felicia Sanders, the mother of one of the nine victims killed by Dylann Roof in a Charleston church, told Roof this morning at an emotional sentencing hearing, "I forgive you."
"That's the easiest thing I had to do. But you don't want to help somebody who don't want to help themselves," she told her son's killer, according to ABC affiliate WCIV. "May God have mercy on your soul."
Sanders survived Roof's shooting rampage on June 17, 2015, that killed nine black parishioners who had gathered at the Charleston, South Carolina, church for Bible study. She was there when her son, Tywanza Sanders, was shot to death.
A jury on Tuesday afternoon sentenced Roof to death. His formal sentencing was held today, during which Felicia Sanders and other family and friends of the victims addressed Roof directly in court. Roof did not look at them as they spoke. After the statements from family and friends, Roof declined to speak. Roof was then formally sentenced to death.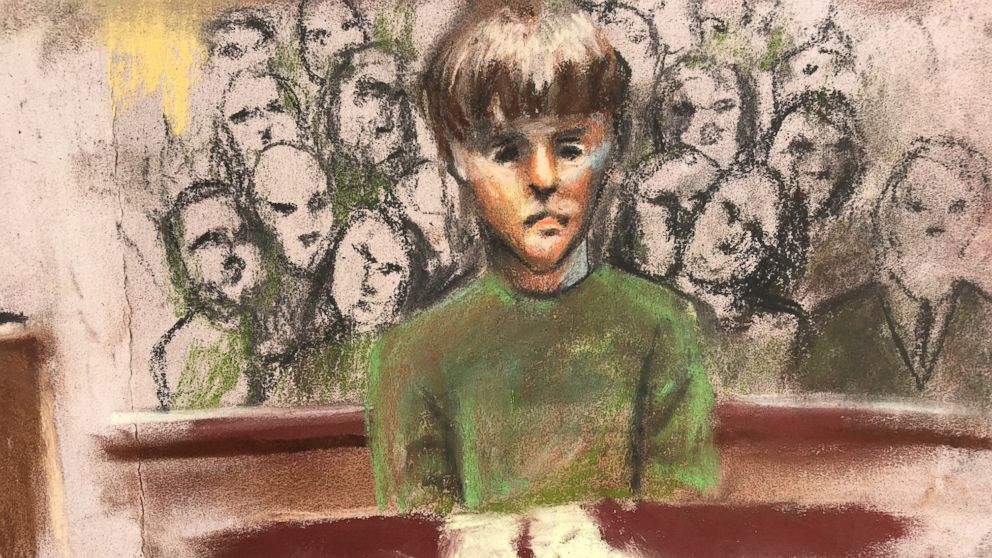 "You took my love away from me. And since June 17 I've gotten to know you," Felicia Sanders said to Roof at his sentencing hearing, according to WCIV. "I know you because you are in my head all day."
"I can't hear balloons pop. I can't see the fireworks," she continued. She explained that she can't shut her eyes to pray because she needs to keep them open to see those around her.
Tywanza Sanders' father, Tyrone Sanders, said to Roof, "I need you to look at me."
"You look at each individual in this room. Each and every one of us are a little different, but we are still human," he said, according to WCIV. "Why you want to single out black people in a church I don't know. But whoever your creator is needs to come be with you."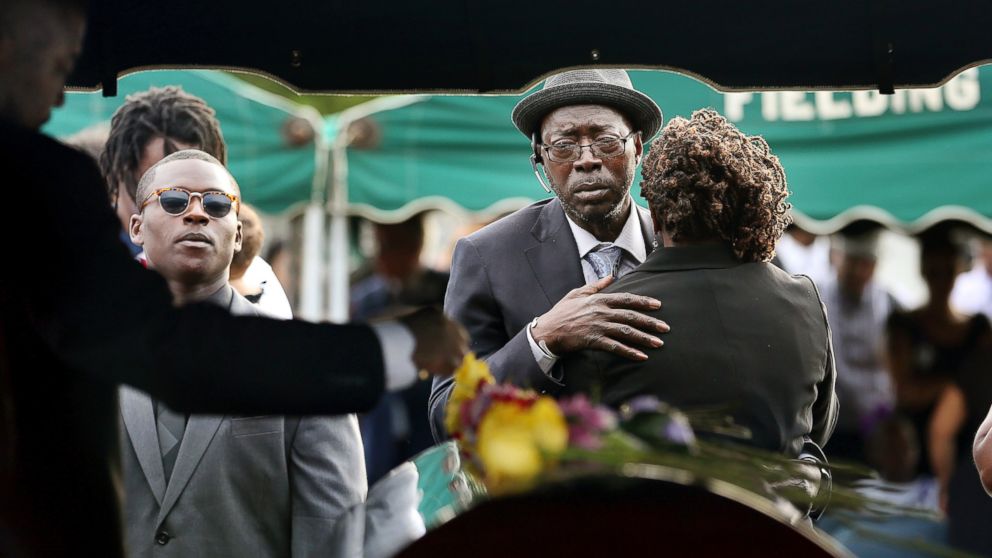 According to WCIV, Tywanza Sanders' sister, Shirrene Goss, told Roof, "One day it's going to come to you and you're going to realize you did not have to do this. And it's going to bring you to your knees. And you're going to have to ask -- no -- you're going to have to beg, for forgiveness."
"My brother didn't deserve what he got," she said. "None of the victims did. But you deserve every bit of the sentence you received."
Roof, 22, was sentenced to death by the jury after three hours of deliberations on Tuesday. Roof was convicted of hate crimes resulting in death, among other charges, in his federal death penalty case. This is the first time a death penalty verdict was rendered in a federal hate crimes case, the Justice Department said.
Before the jury began deliberating, Roof told the jury Tuesday in a closing statement, "I still feel like I had to do it."
Bethane Middleton-Brown, sister of the slain Rev. Depayne Middleton-Doctor, said to Roof today, according to WCIV, "I wanted to hate you, but my faith tells me no. I wanted to remain angry and bitter, but my view of life won't let me."
"You took someone precious from me, but my faith tells me she was a borrowed angel God called home," she said, according to WCIV. To Roof, she said, "You can't look at me, but when you're alone you will hear my voice and see my face."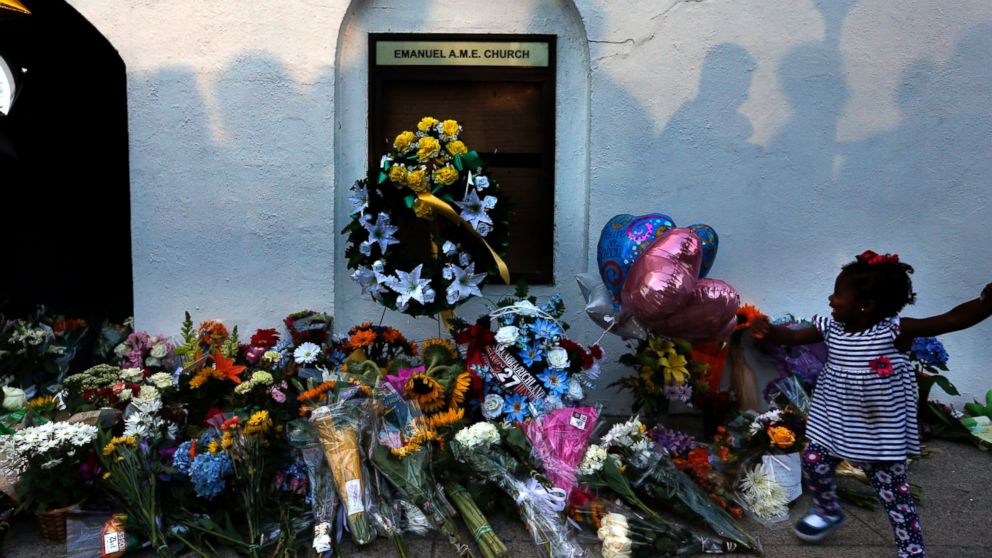 Middleton-Doctor's daughter, Gracyn, called Roof "Satan."
"You will rot in hell where you belong," she said, as Roof sat motionless, according to WCIV. "I hope your guilt eats you alive. While you're pleading for life and begging for your life, I hope God forgives you, the one sin I'm not sure even he can forgive. ... This spawn of Satan will not steal our joy."
Middleton-Doctor's niece addressed Roof as "the devil sitting here today."
"How dare you sit here every day looking dumb-faced, acting like you did nothing wrong, and had the nerve to insinuate you were misled. How dare you even smile or smirk. ... I've wanted to wipe that smile off your face myself," she said, according to WCIV. "You are the biggest coward I have ever seen in my life because you can't be a man and look at us. ... It really shows the kind person you are, excuse me, the kind of animal you are. I have many choice words I would love to say to you, but God is working on me so I will not."
She said Roof's mission "failed" because the tragedy brought people closer together.
Rose Simmons, daughter of the slain Rev. Daniel Simmons Sr., told Roof, "I loved my father. I was just like him. And I'm going to miss him and I will miss getting to know him all over again in my adult life. But I don't grieve so much for my father because I know he and his eight precious eternal comrades, they are at this very moment experiencing the greatest peace, and that's a peace not found here on this earth."
She said she's not surprised Roof hasn't shown accountability, sorrow or remorse. "I know at this time it's not there."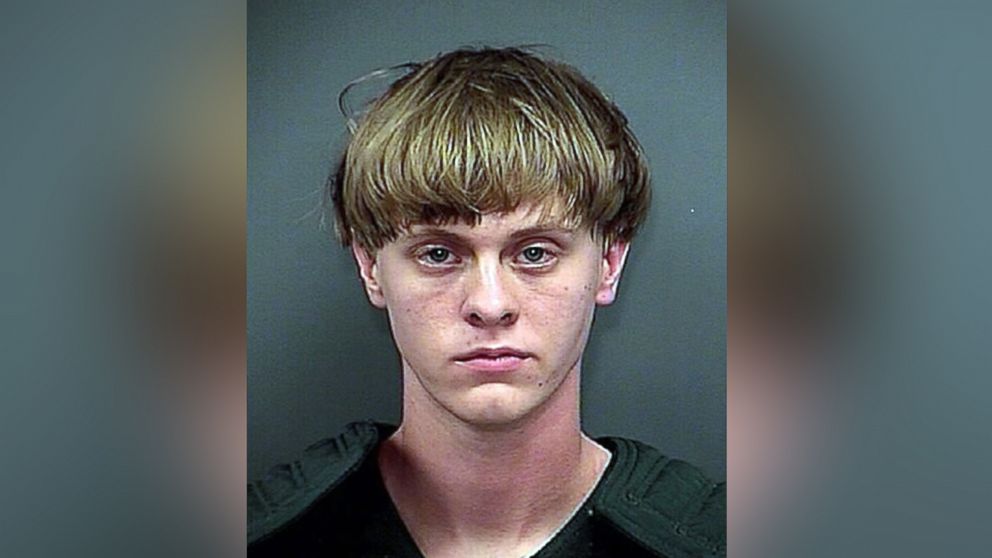 Rev. Simmons' son, Dan Simmons Jr., said to Roof, "I forgive you."
"I know that you don't understand that, but God requires me to forgive you. I forgive you. He also requires me to plead and pray for you, and I do that," Simmons Jr. said, according to WCIV. "Understand that as you have been judged, know that you have an opportunity to ask for forgiveness. Know that you can change your life. Stay focused. I guarantee if you choose to serve him you will have a better life."
Rev. Sharon Risher, daughter of slain churchgoer Ethel Lance, said she's against Roof's death sentence. "I still don't want you to die," Risher said, adding she wants him to sit in a jail cell.
Risher told Roof, WCIV reported, "You have opened doors, and given me a platform. ... Hopefully you will get to read the newspapers because you will get to see me crusading for each of those nine people. ... May God have mercy on you."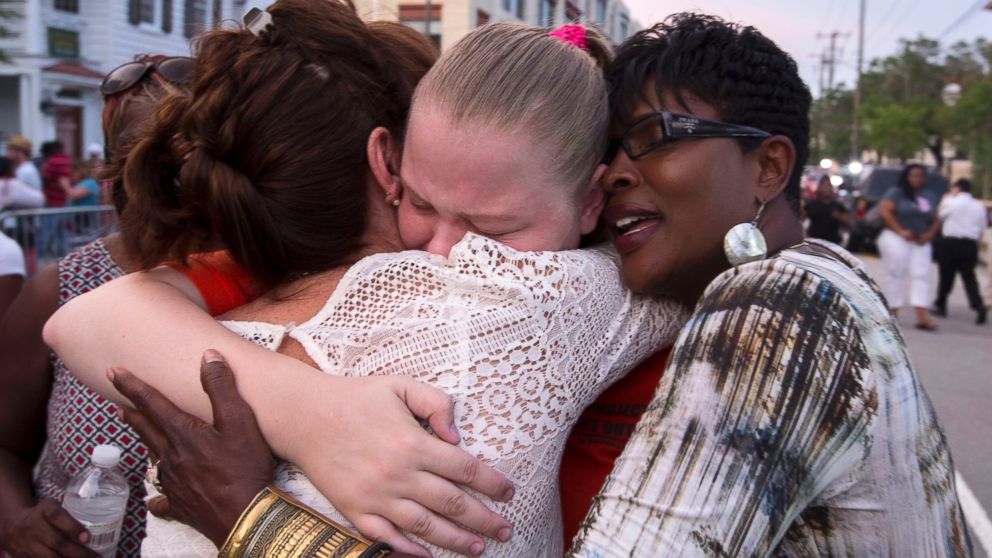 Lance's son, Gary Washington, spoke today through sign language interpreters. He recounted the tragic moment he was told his mother was dead, and he said that since the shooting, he's been left with no one to take care of him the way his mother could, WCIV reported. Washington said to Roof, "I know you'll be burning in hell."
Gail Jackson, niece of slain churchgoer Susie Jackson, said to Roof that to see him sit in court every day and never apologize hurts her.
She said she hopes his soul burns in hell. She added she hopes God has mercy on Roof's mother's soul.
Melvin Graham, brother of slain churchgoer Cynthia Hurd, said to Roof, the hate "you possess is beyond human comprehension."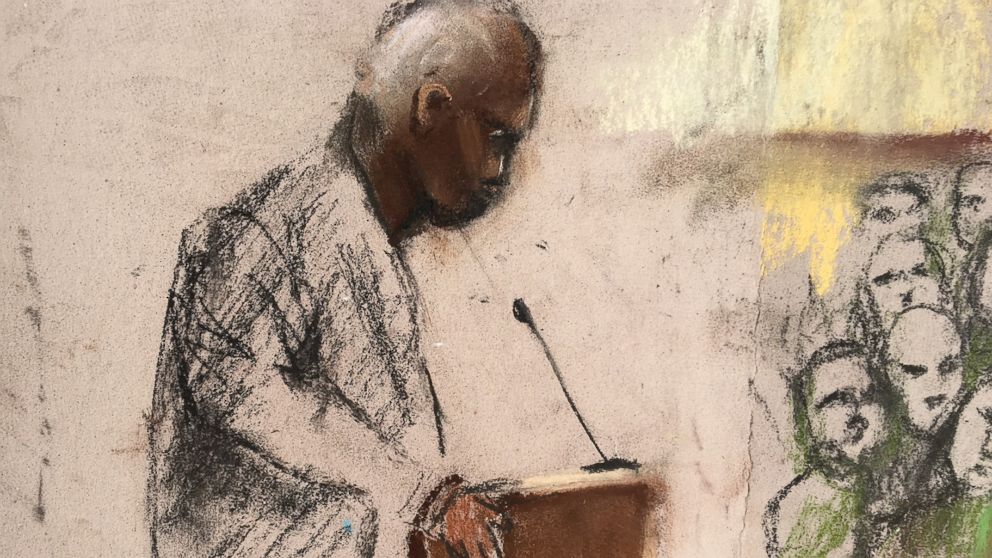 Graham said Roof wanted to start a race war, but instead started a love war; Graham said how Hurd was honored with a library, scholarships, a fellowship and more.
"When my sister was executed, it tore me apart," Graham said. He said he and his sister used to go on walks, so after her funeral, he carried her the last steps of the way at the cemetery.
Jennifer Pinckney, whose husband, South Carolina State Sen. Clementa Pinckney, was killed in the shooting, told WCIV today that she's glad that the process is over.
She had testified during the trial, saying her husband was a loving, devoted and involved father to their two young daughters, ages 12 and 7. She and her younger daughter were in an office at the church on the night of the shooting. They hid under a desk as gunshots rang out and put their hands over each other's mouth.
Today Jennifer Pinckney said her daughters "miss daddy."
"He was our rock," she said, adding, "my girls have been strong. I've been very proud of them."
Blondelle Gadsden, sister of slain churchgoer Myra Thompson, said she still wonders how a 21-year-old could carry out this attack, according to WCIV. Gadsden said she may not get those answers, but said she has gained a greater sense of God and an appreciation of her family -- especially her parents -– after the attack.
Brenda Hargrove, aunt of slain churchgoer Sharonda Coleman-Singleton, spoke of her niece's sweet spirit and their family's close bond. Hargrove said her church in New Jersey gave Coleman-Singleton a memorial service.
U.S. Attorney Beth Drake of the District of South Carolina said Tuesday, "Motivated by racist hatred, Dylann Roof murdered and attempted to murder innocent African-American parishioners as they worshiped in the historic Mother Emanuel church."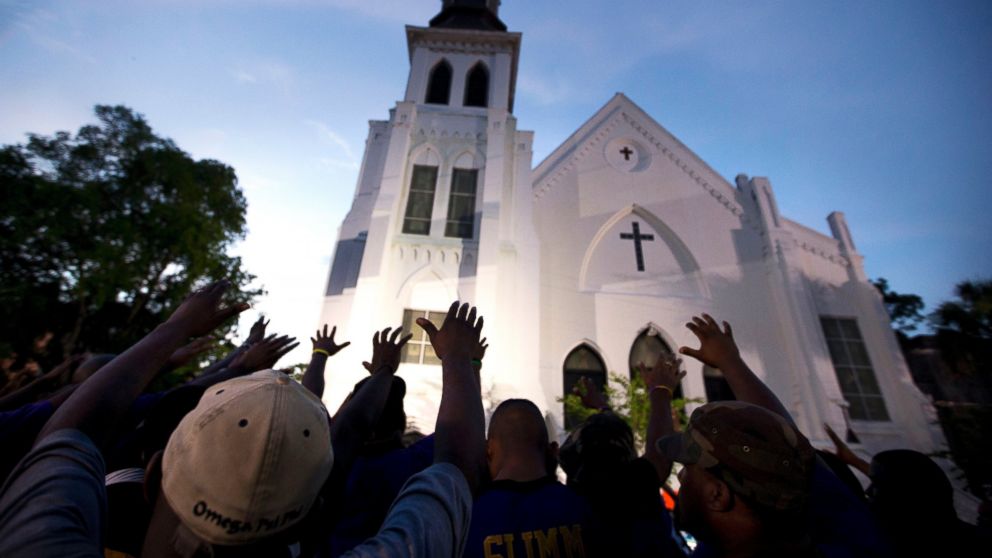 "But, contrary to Roof's desire to sow the seeds of hate, his acts did not tear this community apart. Instead of agitating racial tensions as he had hoped, Roof's deadly attack inside Mother Emanuel became an attack on all of us, and the community stood in solidarity. Now, following a trial, the jury has rendered a sentence that underscores the severity of his crimes," Drake said.
Roof's family said in a statement, "We will always love Dylann. We will struggle as long as we live to understand why he committed this horrible attack, which caused so much pain to so many good people. We wish to express the grief we feel for the victims of his crimes, and our sympathy to the many families he has hurt. We continue to pray for the Emanuel AME families and the Charleston community."
Roof's defense said in a statement that the "sentencing decision means that this case will not be over for a very long time. We are sorry that, despite our best efforts, the legal proceedings have shed so little light on the reasons for this tragedy."
Roof also faces a state trial in which he may again face the death penalty.
ABC News' Anne Emerson contributed to this report.