An elusive alligator was captured in Humboldt Park Lagoon in Chicago early Tuesday morning, one week after the reptile was first spotted there.
The gator, nicknamed "Chance the Snapper," was hiding in the lily pads when he was caught safely and unharmed at about 1:30 a.m., officials said.
Expert Frank Robb, who traveled to- Chicago from Florida to help capture the animal, said he reeled Chance in from the shore and then "grabbed ahold of him."
Robb presented Chance to captivated reporters at the Humboldt Park Boathouse Tuesday morning, ending the unusual, week-long hunt.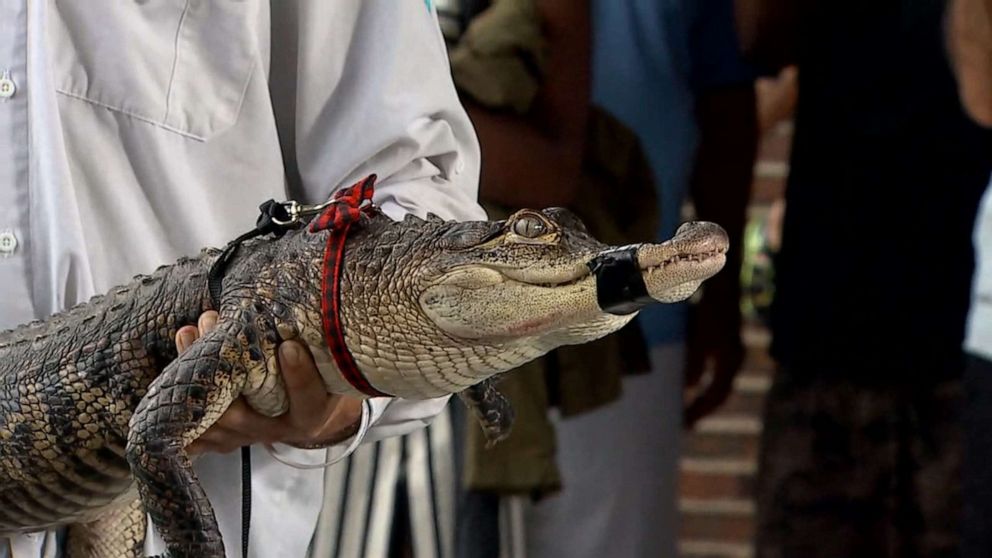 The gator is about 5 feet long and weighs about 30 to 40 pounds, Robb said.
He appears healthy, officials said.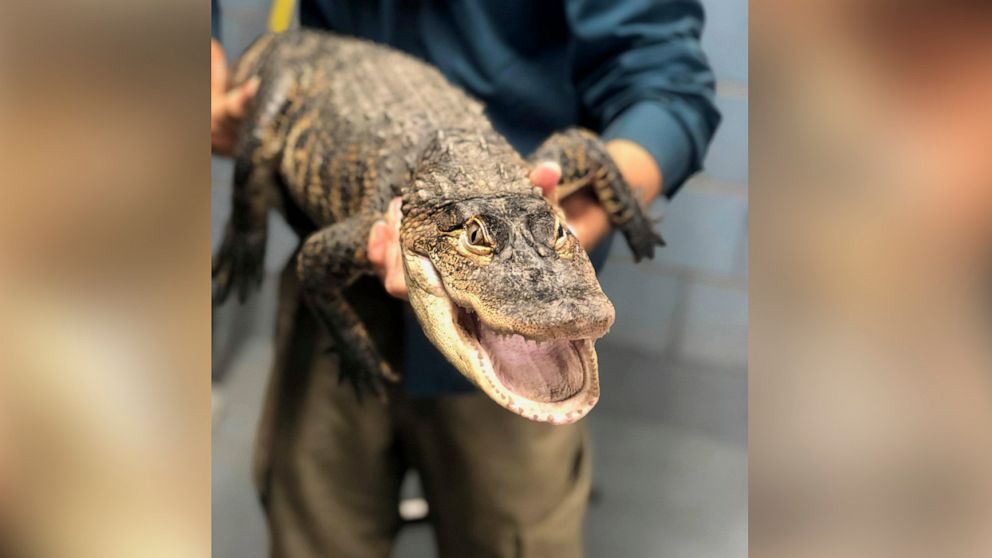 Chance was believed to have been a pet that someone dropped off at the lagoon, Jenny Schlueter, a spokeswoman for Chicago Animal Care and Control, told ABC News last week.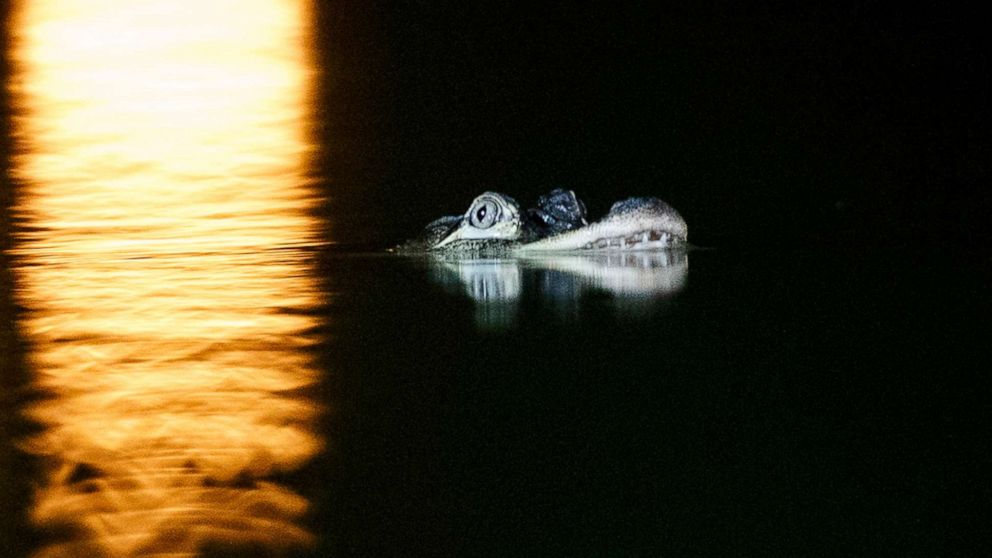 After days of searching, the area around the lagoon was closed Monday in the hopes that the quiet would help lure the animal out of hiding.
"The City will ensure the alligator is relocated to a safe haven, where it can live in a proper and healthy habitat," Chicago Mayor Lori Lightfoot said in a statement on Tuesday.
The park is now back open for business, officials said.