A Chicago Fire Department diver died and two others were injured Monday night while searching for a missing boater in the Chicago River, officials said.
The Chicago Fire Department confirmed via a Twitter post early Tuesday that firefighter Juan Bucio, who had been critically injured during the search, had died.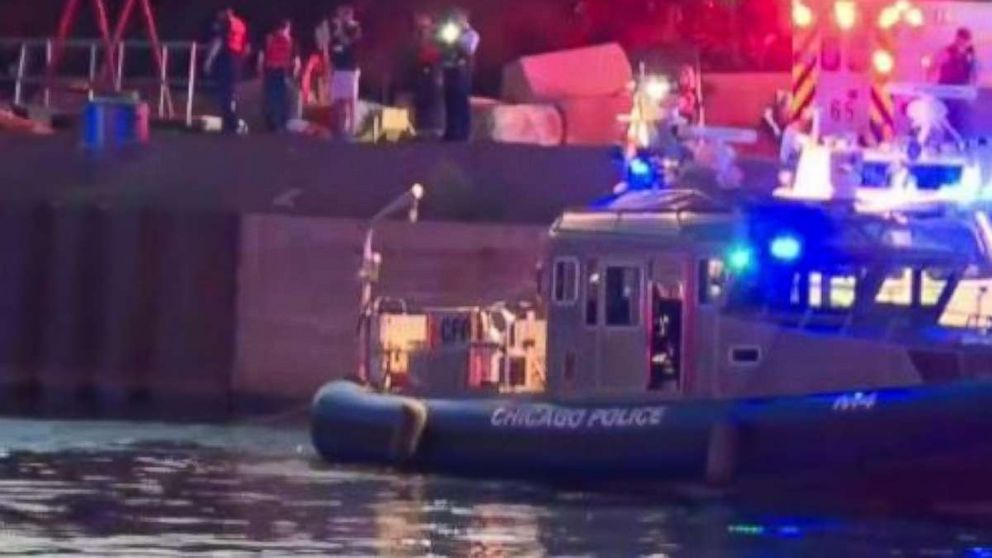 While searching for the man, identified as Alberto Lopez, communication was lost when Bucio became separated from his partners while in the water.
"An order was given to switch out divers to bring the second team in, give them a break," Chicago Fire Commissioner Jose Santiago said during a press conference late Tuesday. "At that time they were coming towards the boat. His partner turned around and he was missing. That quick."
Divers found Bucio about 20 minutes after he went missing and pulled him from the water, Santiago said. He was rushed with a police escort to Stroger Hospital, where he died. A procession of firefighters and police led Bucio's body from the hospital to the Cook County Medical Examiner's Office.
The man who the divers were searching for was still missing as of Tuesday morning.
Bucio is the first Chicago firefighter to die in the line of duty since December 2015, when Firefighter Daniel Capuano was killed after he fell through an open elevator shaft while battling a warehouse blaze.
"When the call came for help, Juan Bucio was that special type of person who answered," Chicago Mayor Rahm Emanuel said in a Twitter post this morning. "He was dedicated to Chicago and committed to keeping us all safe. He will be missed but his service and his selflessness will be remembered."
The two other injured firefighters were taken to Northwestern Medical Center, treated and released, fire department officials said.
The three CFD dive-team members were looking for a 28-year-old man who fell overboard into the Chicago River around 8 p.m., according to ABC Chicago station WLS.
Bucio, 46, a 15-year veteran of the fire department, spent the last 11 years on the city's dive team, Santiago told WLS-TV.
Bucio joined the fire department in 2003 and had been a member of the dive team since 2007.