— -- Chicago Police Department Superintendent Eddie Johnson, announcing murder charges against two men on parole in the death of Nykea Aldridge, NBA star Dwyane Wade's cousin, said it was time to "get serious" about keeping violent criminals in jail.
"The gun offenders that choose to do this time and time again, we have to hold them accountable," Johnson said, referring to Darwin and Derren Sorrells, the men who were charged with the murder of Alridge. "We need to put them in jail and keep them there."
Aldridge, 32, had been pushing her child in a stroller on the city's South Side on Friday afternoon when gunfire was exchanged nearby, hitting her in the arm and the head, according to police.
The case has helped to shine a spotlight on the ongoing issue of violence in Chicago, a subject that Wade himself addressed on a panel hosted by ESPN on Thursday, the night before the shooting of his cousin took place.
Johnson portrayed the death of Alridge as being a failure of the criminal justice system.
"Darwin Sorrells was let out on parole for unlawful use of a weapon in February of this year," he said at a press conference today. "His brother, Derren Sorrells, was involved in a murder not only while he was on parole but while he was wearing a home monitoring bracelet. I want all of you to think about what I just said and ask what that tells you."
He also described the problem of illegal guns and gun violence in his city as an endemic one, saying that "all Chicagoans should be frustrated" with the violence.
"It's time to stop talking and to get serious and take action when it comes to how we sentence our repeat gun offenders," Johnson said. "I'm frustrated, you should be frustrated, all Chicagoans should be frustrated."
To back up his statement, Johnson cited some alarming numbers. He said CPD had confiscated "nearly 6,000" illegal guns in 2016 -- an average of one every hour, and a figure that he said was more than the totals of New York and Los Angeles combined.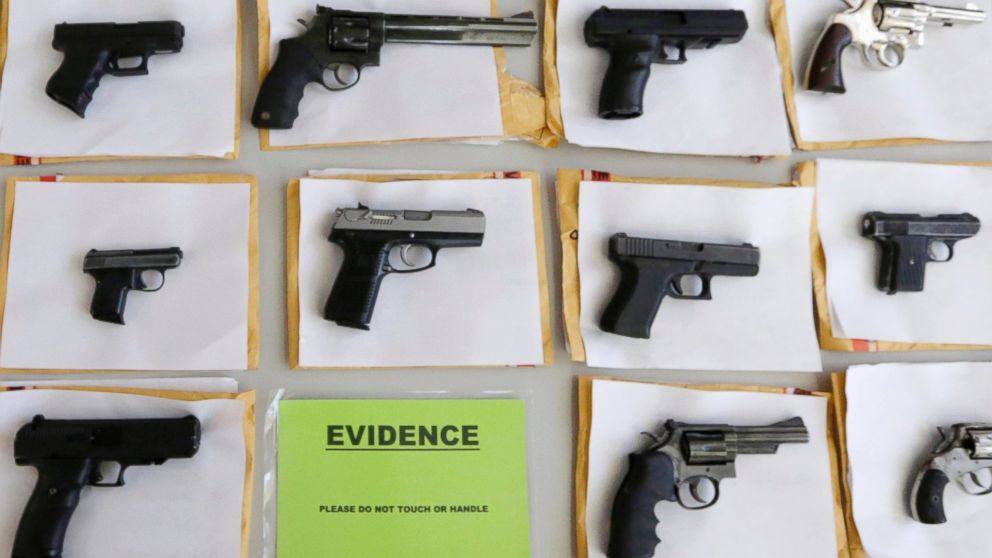 Chicago is the third most populous city in the U.S., with roughly 2.7 million residents. New York has roughly 8.3 million people and Los Angeles more than 3.8 million.
"That's not because we're better than them," Johnson said of the comparison. "It's because of the proliferation of guns out on the streets of Chicago."
That proliferation of guns has translated into increasing bloodshed in the city.
The Chicago Tribune keeps an up-to-date map detailing where people were shot in Chicago, broken down by community.
According to the newspaper's statistics, there have been 5,727 shooting victims in the city since January 1st of 2015, with 2,739 of those incidents occurring in this year alone.
There have been 441 homicides in the city between the start of the year and August 21, according to The Associated Press, a figure that police say represents a 50 percent increase over the same period of time last year.
Chicago police and Mayor Rahm Emanuel frequently place the blame for the increase in illegal gun trafficking and shootings in the city on gangs, and Johnson today described the Sorrells brothers as known "gang members."
The city is known for having strict gun control, and the violence in the city is frequently used by conservatives in arguments against gun control legislation.
Republican U.S. Rep. Bob Dold from Illinois, however, broke with his GOP colleagues in June by calling for a series of gun control measures while running for re-election, a move that helps to indicate the growing level of concern surrounding gun violence in the region.