Chicago sees decrease in violence so far this year after long, bloody 2016
Shootings are down nearly 14 percent so far, compared to last year.
— -- After a long and violent 2016 in Chicago ended with a record number of shootings and the most homicides in two decades, the city has seen a decrease both categories so far this year.
There were 56 homicides and 257 shootings in the city in May 2017, down from 68 and 316, respectively, in May 2016, the Chicago Police Department said.
Overall, shootings are down nearly 14 percent this year compared to last year and this is the third straight month when shooting incidents have decreased citywide, the police said.
Last year homicides in the Windy City reached 762, which was the highest level since 1996, when 796 homicides were recorded, according to historical data from the Chicago Police Department.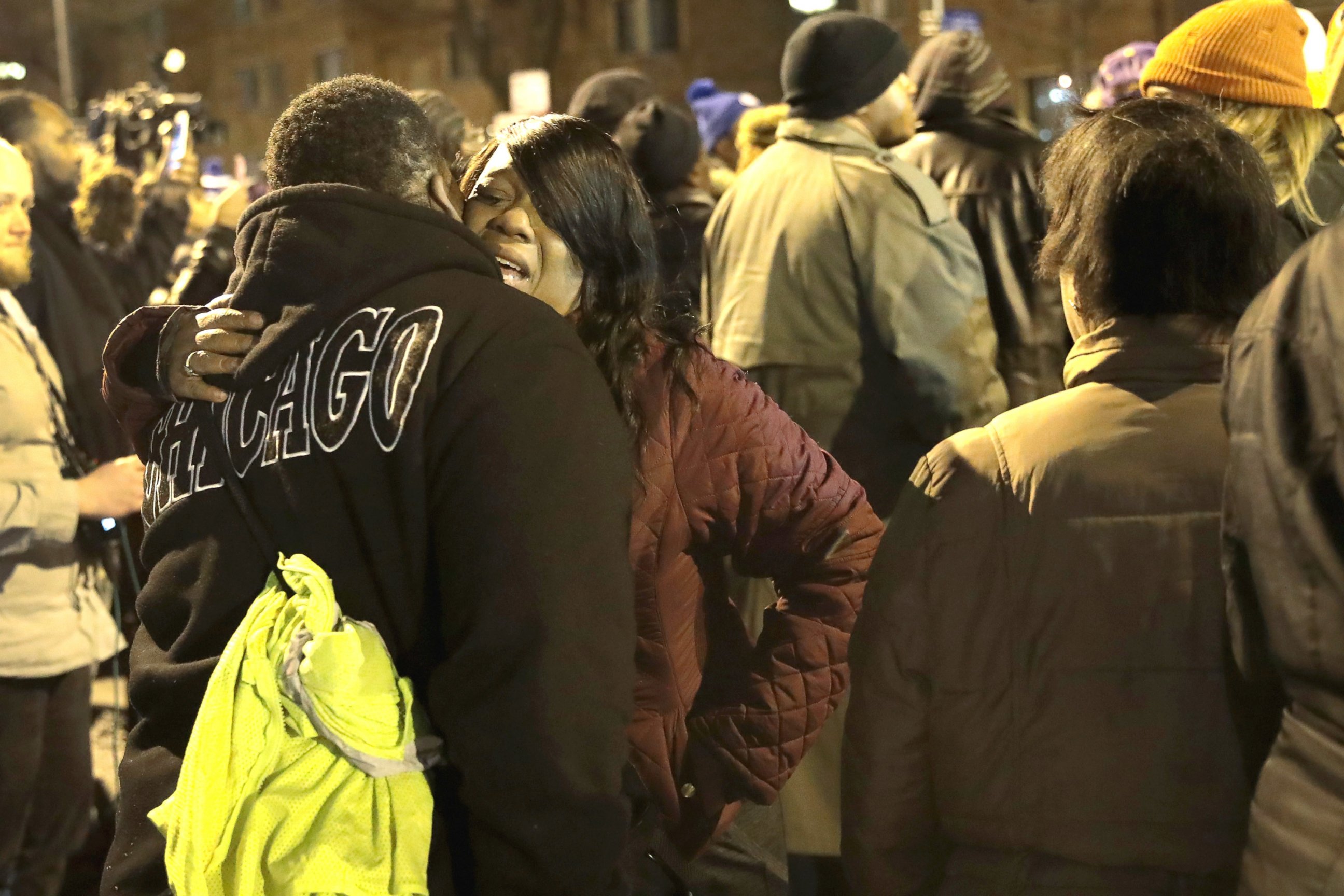 In a statement released overnight, the Chicago police pointed to several policies implemented in May that may have contributed to the decrease, including: the launch of a police "Summer Mobile team" to target lakefronts and parks; the deployment of 1,300 additional police officers citywide over Memorial Day weekend; multiple raids over Memorial Day weekend; and the launch of "the fourth annual Summer of Faith and Action, a citywide initiative designed to promote positive community engagement and alternative programming for youth throughout the summer months."
Police Superintendent Eddie Johnson also testified before the House Judiciary-Criminal Law Committee in May in "support of the Safe Neighborhoods Reform Act, which provides guidelines for holding repeat violent gun offenders accountable while expanding diversion programs for first-time nonviolent offenders," the police department said.
The police department also said in May it expanded its "predictive policing strategy" to a third police district, a strategy that it says uses "predictive technology and analytical tools to help police get ahead of crime and prevent violence from happening in the first place." The aim of this strategy is to make "district intelligence and data-driven enforcement the driver of Chicago's crime fight," the department said.
In the police statement released overnight, Superintendent Johnson said, "While we certainly are not claiming victory, and we have a lot more work to do, I am encouraged by the reduction in violence we saw this past month, especially over the Memorial Day weekend."
"As we continue to make good on our investments across the Department and across the city, I believe we will make this a safer year for Chicago," Johnson said. "It is my hope that this will not just be a CPD or city initiative, but that residents, business owners, clergy, and others will join our call to put the guns down and help us give kids in some of our communities a summer without the familiar sounds of gunshots."
ABC News' Ahmad Hemingway contributed to this report.