— -- Police released surveillance video of a brazen ATM robbery and kidnapping in Arlington, Texas, in hopes of identifying the suspect.
The video shows the victim pulling up to a drive-in ATM at a Wells Fargo bank early in the morning on Jan. 14 and being approached by a man brandishing a gun. He can be seen ordering the woman into the trunk of her car then driving off with her.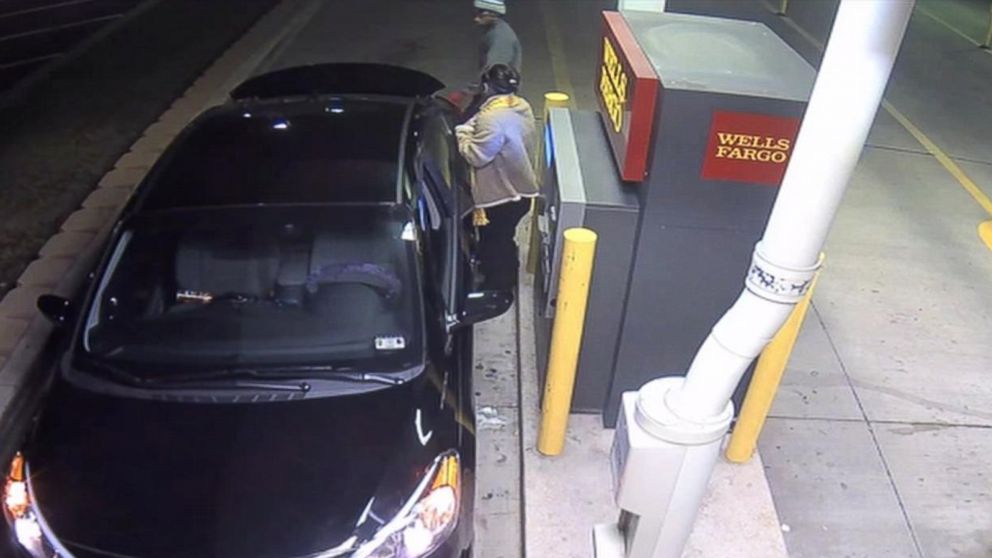 The man ordered her to give him money from her account, police said, driving her to other ATMs to withdraw more money.
The victim was eventually able to escape from her trunk and run to a nearby convenience store, police said. When she took police to where she left her car, it was gone, according to ABC affiliate WFAA. The vehicle was found a short time later.
Police believe the man could be responsible for a robbery at the same Wells Fargo just before 3 a.m. involving a man using a walk-up ATM, the station reported.