Chinese spy balloon didn't collect intelligence as it flew over US: Pentagon
The vessel passed over sensitive military sites before being downed in February.
The Chinese spy balloon that was shot down over the Atlantic Ocean in early February was built, at least partly, using American off-the-shelf parts, a U.S. official has confirmed to ABC News.
The official could not say whether any of the American gear was sold illicitly to China but said determining whether any of it came from illegal trade was a topic of serious concern among officials since some items -- like chips -- are forbidden to sell to certain markets.
Later Thursday, Pentagon press secretary Brig. Gen. Pat Ryder said that the balloon not only did not transmit data back to China -- it never collected any.
"We're aware that it had intelligence collection capabilities, but it was our -- and it has been our -- assessment now that it did not collect while it was transiting the United States," Ryder said during a briefing, adding, "As we said at the time, we also took steps to mitigate the potential collection efforts."
That assessment allays concerns from some lawmakers early this year that the balloon was collecting information as it flew across much of the U.S. mainland in early February, including over sensitive military sites that house intercontinental ballistic missiles, before being downed by the military.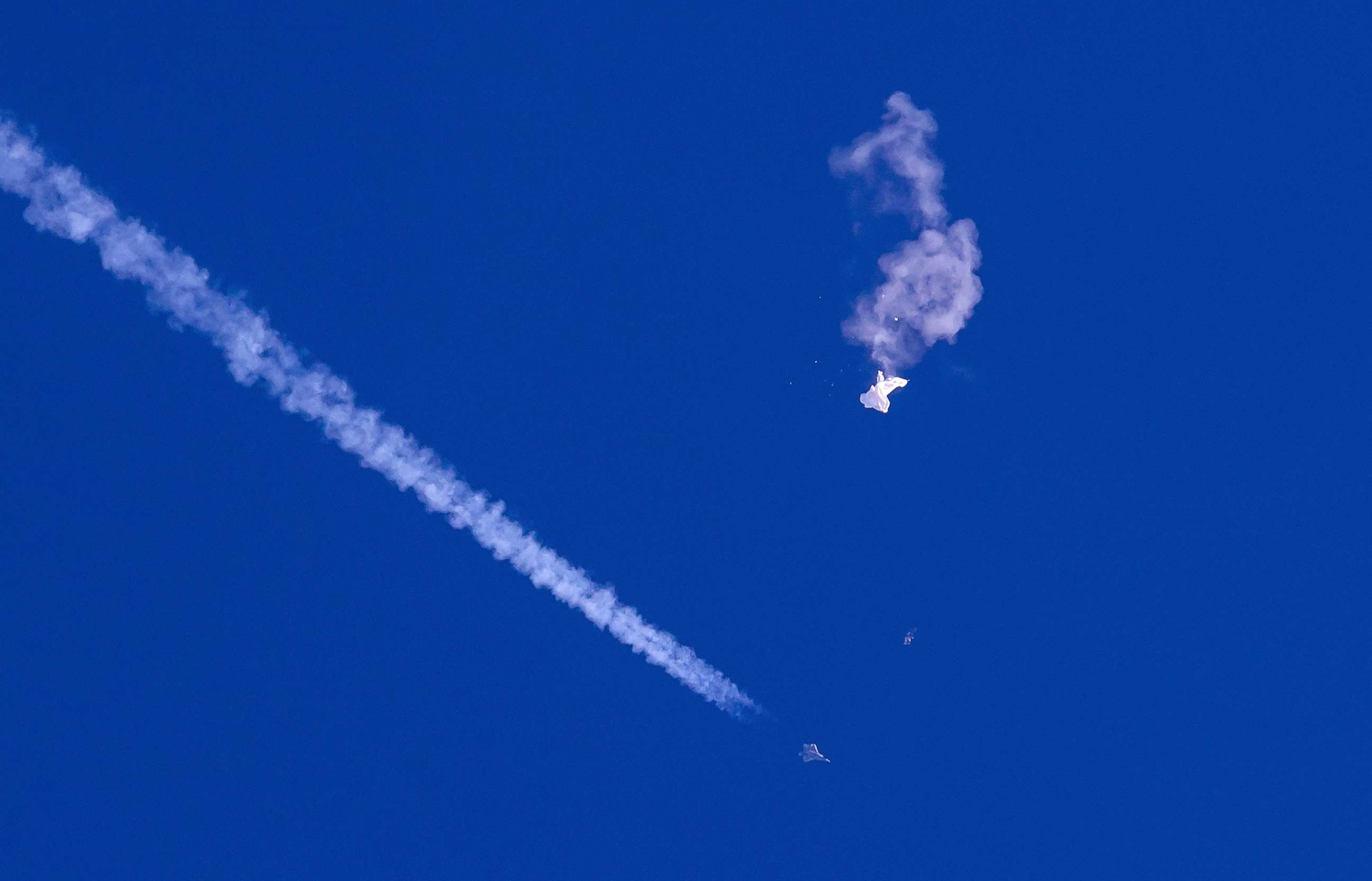 Florida Sen. Marco Rubio, vice chair of the Senate Intelligence Committee, said in February the balloon was "one more method that they use to collect intelligence on us. We have to be cognizant of it and protect ourselves against it."
China has maintained the balloon was merely a harmless, unmanned civilian vehicle.
Ryder was asked Thursday whether he believes those U.S. mitigation efforts were responsible for the balloon's failure to gather any info.
"Certainly, the efforts that we made contributed," he said.
He also said reports that the vessel used American parts were "not surprising" but did not confirm that detail himself.
Some of the new information on the balloon was first reported by The Wall Street Journal.