— -- Federal investigators say they have no reason to believe that a series of church fires in the South were racially motivated or related, according to a statement from the Bureau of Alcohol, Tobacco and Firearms.
The fires came amid heightened tensions caused by the racially charged massacre at a Charleston, SC church that left nine people, including a pastor dead and an uproar over the Confederate flag flying at the South Carolina statehouse.
On their Facebook page, the ATF said that it has special agents and certified fire investigators at the five different scenes: Greater Miracle Temple Apostolic Holiness Church, Tallahassee, FL, Fruitland Presbyterian Church, Memphis, TN, Glover Grove Baptist Church, SC, Briar Creek Road Baptist Church, NC and God's Power Church of Christ, Macon, GA.
"We are in the early stages of these investigations, but at this time we have no reason to believe these fires are racially motivated or related," the statement said of the fires, which have occurred in the past nine days.
At the end of the post, they included a picture of a church fire that occurred in January, but they did not include any details about the location of that particular fire.
At least two of the five churches highlighted by the FBI -- Briar Creek Road and God's Power Church of Christ -- have already been ruled arson.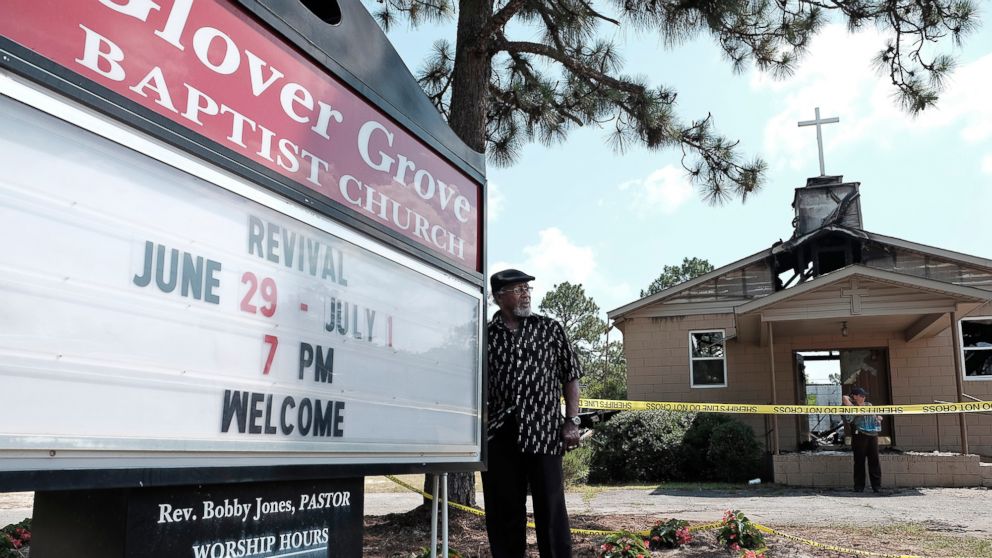 The cause for the other three remains under investigation.