Church pastor says slain Pa. police officer 'would go the extra mile for the community'
Police are looking for the man accused of killing Brian Shaw.
November 20, 2017, 4:15 PM
— -- As the manhunt for the suspect who killed a rookie cop reaches its fifth day, Pennsylvania State Police said they tracked down and arrested the alleged driver of the getaway car.
Police said Tavon Jamere Harper was behind the wheel of a gold Chrysler Town and Country car Friday night when he and Rahmel Sal Holt, 29, were stopped by New Kensington police officer Brian Shaw inside the parking lot of the Assemblies of God Church.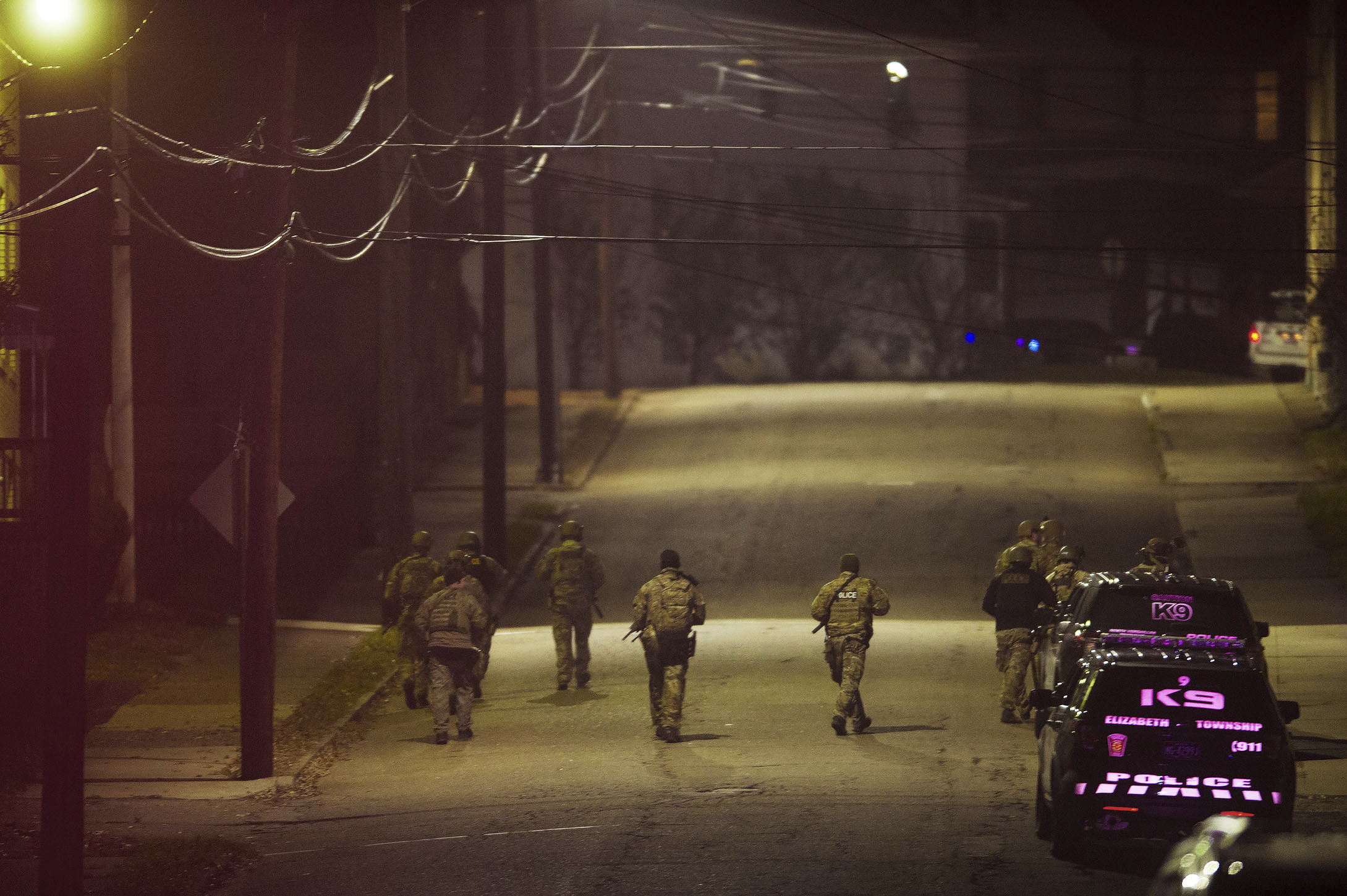 Holt fatally shot the 25-year-old officer, who was on the force for only six months, then bolted on foot as Harper sped away, police said.
Holt faces charges of murder of a police officer.
According to the Westmoreland County Prison records, Harper was hit with drug and fleeing charges and remains jailed with a $500,000 bond.
His sister, Kierra Harper, told ABC News that the incident does not square with her brother's character.
"That doesn't seem like a crime he would commit," she said.
When asked what Harper was doing with Holt, she replied, "Probably more like giving the guy a ride."
On Saturday, police announced they found the vehicle they believe Harper was driving when Shaw was killed.
"We were able to find and seize the vehicle that we believe to be involved in this incident," New Kensington Police Chief James Klein said. "The investigation into the vehicle's full involvement and the occupants that were in the vehicle is ongoing at this time."
The reward for information leading to an arrest of Holt has continued to climb to $53,000.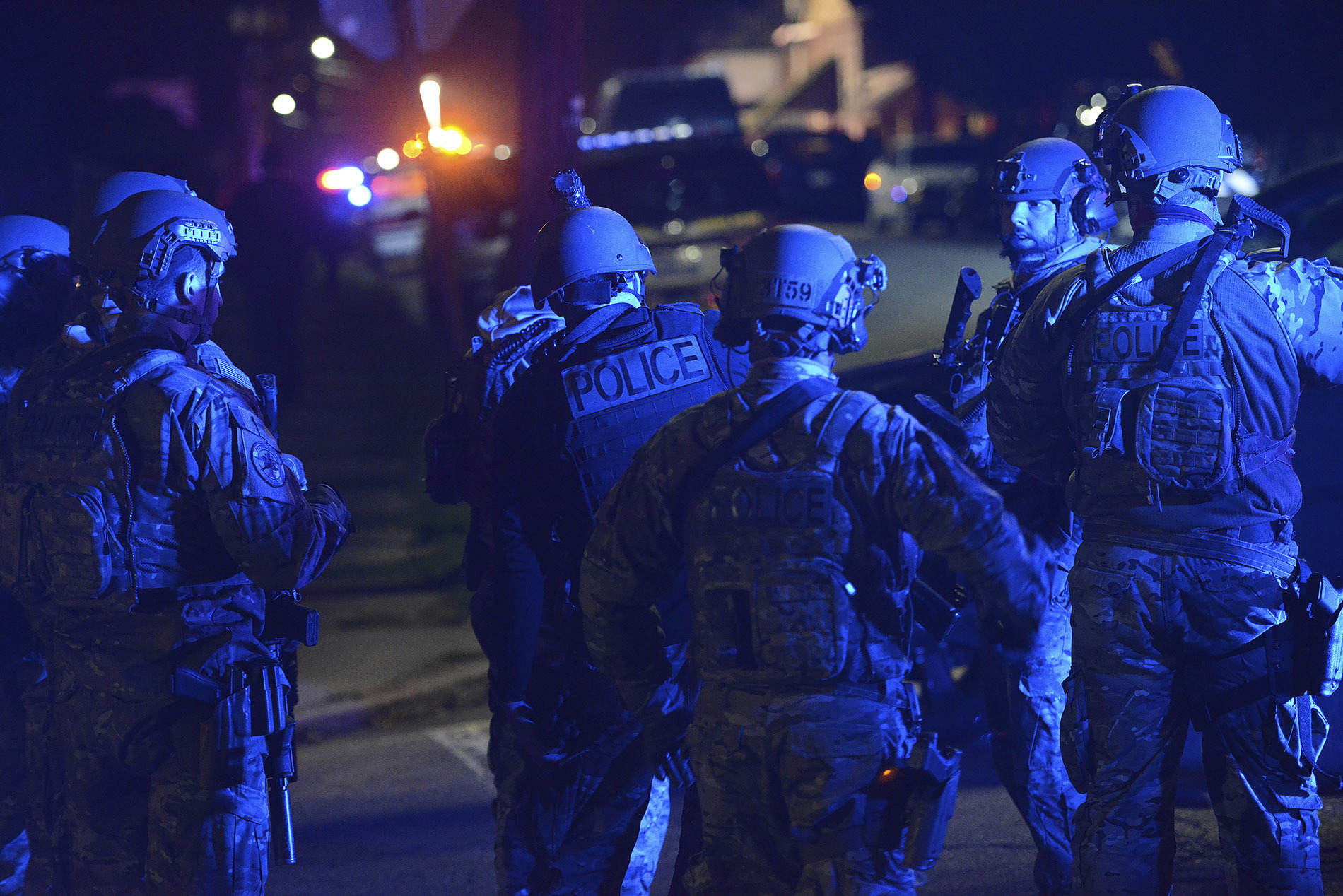 Angel of the parking lot
The church parking lot where the two men were pulled over was a place where kids played and Shaw routinely patrolled.
"It was our parking lot where it happened and [Shaw] often would stop and talk to children playing here and make sure they were safe," Anthony Celender, the 33-year-old pastor of the church, told ABC News. "He was one of the great officers who would go the extra mile for the community."
The parking lot turned into a massive crime scene filled with emergency and forensic personnel through the entire weekend, he said.
The evangelical church prides itself on helping many drug addicts and ex-convicts turn their lives around. It will hold a Saturday evening service in honor of Officer Shaw.
The pastor learned about the shooting from a neighbor who was home with a child at the time of the shooting.
"I was plugging in my charger into my phone when we hear pop-pop-pop of the gun," the neighbor, who requested anonymity, said.
The neighbor's child asked what the noises were.
The neighbor rushed to the window and said a there was a black man leaning on her car.
"I've never see this guy on my street before," the neighbor said. "He had this look on his face -- not angry but a blank look."
The neighbor added the man was dressed in a black hooded sweatshirt and black skull cap, and appeared to be texting on his cellphone.
"There were three or four cop cars going to the church and I looked back at my car and the guy vanished," the neighbor said.
The neighbor went to the church parking lot to inform police and said an officer took down the information.
ABC News' attempts to corroborate the information with Pennsylvania State Police were unsuccessful.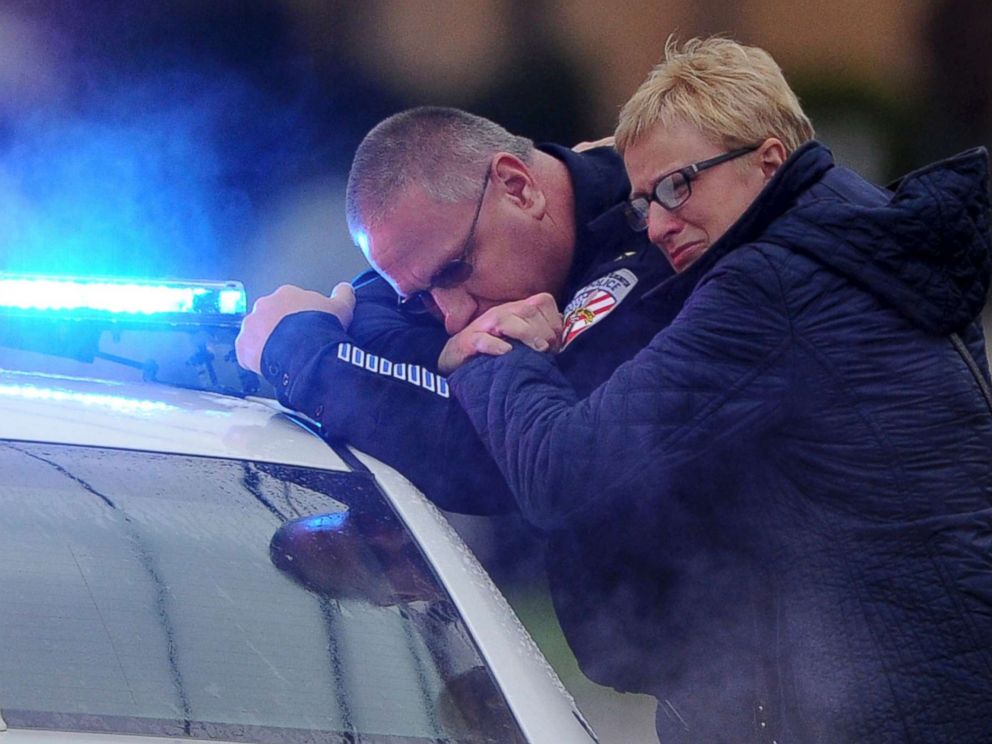 "I want to be a successful law enforcement officer"
New Kensington, home to 13,000 people and located 30 minutes northeast of Pittsburgh, hired Shaw full-time as an officer in June.
The Lower Burrell, Pennsylvania, native graduated from Burrell High School in 2010 and went on to graduate from Slippery Rock University with a degree in criminal justice, according to his obituary.
After graduating from Allegheny County Police Academy, Shaw became a part-time police officer at several departments.
Allegheny Police memorialized Shaw's death on its Facebook page: "Officer Brian Shaw, you were taken from us too soon. You are in our thoughts and prayers. Your life mattered and you will be missed."
When he began working as a cop, his ambition to succeed doing police work was clear.
"I want to be a successful law enforcement officer," Shaw said, according to the Allegheny County Police Department's Facebook page.
His girlfriend Haylee Oliver was overcome with grief when ABC News reached her on Monday.
"I cant talk right right now," she said in tears. "I'm sorry."
Shaw was a member of St. Joseph Roman Catholic Church in New Kensington and the Fraternal Order of Police Lodge 39.
He was known to enjoy playing soccer, football and hunting, and he loved his dogs, Satie Mae and Gus.
A funeral mass will be held on Wednesday at the Mt. St. Peter Church in New Kensington, the Pennsylvania Archdiocese confirmed.