— -- The city of Charlottesville covered two Confederate statues with giant black veils today in remembrance of 32-year-old counter-protester Heather Heyer, who was killed at a rally of white nationalists and neo-Nazis earlier this month.
Just hours after the shrouds went up, the city's statue of Robert E. Lee again became the subject of conflict when a man attempted to cut away the tarp that workers had placed over it, calling it a "desecration."
The Charlottesville city council voted unanimously to place coverings on the statues in a contentious meeting early Tuesday at which angry protesters expressed outrage over the deadly violence that broke out at the Aug. 12 rally. Violence at the rally resulted in one death and dozens of injuries and has sparked an intense national debate about public symbols of the Confederacy.
Vice-Mayor Wes Bellamy said the council's decision came after "listening to the community about their intense need to be heard as well as their desire to make amends.
"We want to be able to mourn as a city ... We are truly in a state of mourning," he said.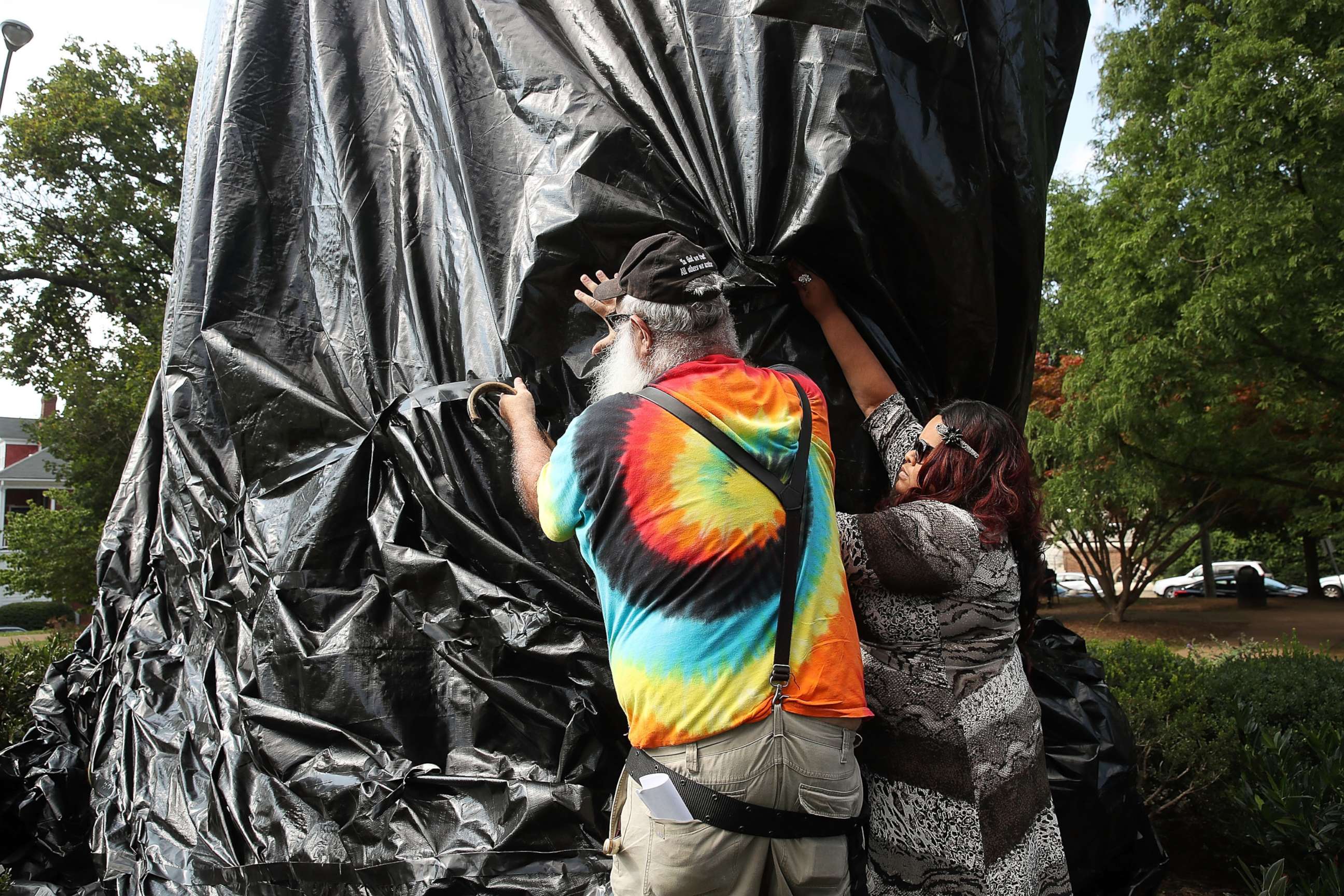 Bellamy said "there are some things that as a city we could have done differently" in response to the rally.
Workers in Charlottesville covered the statue of Robert E. Lee in Emancipation Park today that was the central focus of the Aug. 12 rally, where demonstrators gathered to protest the statue's removal. A statue of Thomas "Stonewall" Jackson in another city park was also covered in a large black drape today.
Heyer was killed when James Alex Fields Jr. smashed the car he was driving into a crowd of counter-protesters at the rally, according to police. Fields has been charged with second-degree murder.