— -- Colorado Gov. John Hickenlooper drank straight from the Animas River river Tuesday, where water had been contaminated by a toxic spill last week, in an effort to show the river was back to normal.
Hickenlooper first put an iodine tablet in the bottle of water to kill bacteria, according to the Durango Herald. Once the tablet took effect, he began to drink from the river, about 20 miles south of the spill.
Twenty-four hours later, he told the paper he was felling well.
Residents are advised to not follow the governor's lead, however, as the water was considered unsafe to drink even before the spill, according to the Durango Herald.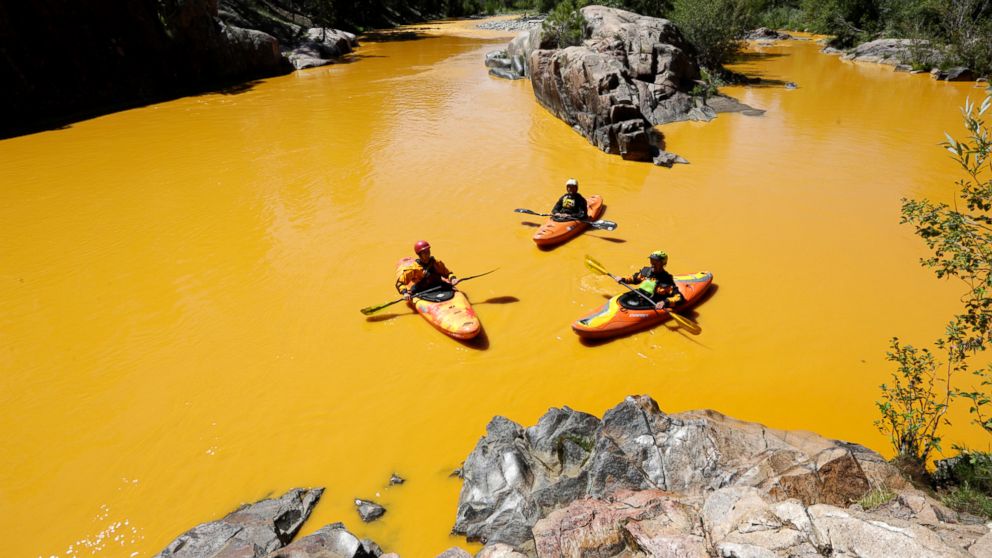 The Gold King Mine spill happened Friday, when a team of Environmental Protection Agency workers accidentally released 3 million gallons of wastewater containing heavy metals, including lead and arsenic, from the Gold King Mine in Silverton, Colorado, the agency said.
The spill is being managed by the EPA. Wednesday, EPA Chief Gina McCarthy said water quality data from La Plata County, Colorado, on Aug. 7, 8 and 9 show levels of chemicals had returned to pre-event conditions.
"No agency could be more upset about the incident happening, or more dedicated in terms of doing our job and getting this right," McCarthy said.
Colorado Attorney General Cynthia Coffman said Wednesday it was "too soon to know" if the states affected by the spill -- Colorado, Utah and New Mexico -- will pursue litigation against the EPA.