Construction of interim Pulse memorial begins next week
The memorial will honor the 49 people killed at the LGBT venue.
February 22, 2018, 11:42 PM
— -- Construction begins Monday in Orlando on a temporary, interim memorial to pay tribute to the 49 people who were killed 20 months ago during a shooting massacre at Pulse nightclub, a popular LGBT venue in the city's downtown, the onePULSE Foundation announced Thursday,
"As we move to create a permanent memorial and museum to honor the 49 precious lives that were taken, we also know the importance of ensuring the families, survivors, first responders, and the community continue to have a place to reflect on what happened here," onePULSE Foundation executive director Barbara Poma said in a statement.
Poma continued, "The interim memorial will provide areas to leave messages, and will include seating, shade, lighting, and trees –- creating a meaningful and inviting space while planning is under way."
The onePULSE Foundation is a non-profit organization incorporated to manage the design and construction of a permanent museum and memorial dedicated to the Pulse tragedy.
Forty-nine people were killed, and more than 100 others were injured on June 12, 2016, when gunman Omar Mateen opened fire on the nightclub. The federal trial for Mateen's wife, Noor Salman, begins March 1. She faces charges of aiding a former terrorist organization and obstruction of justice.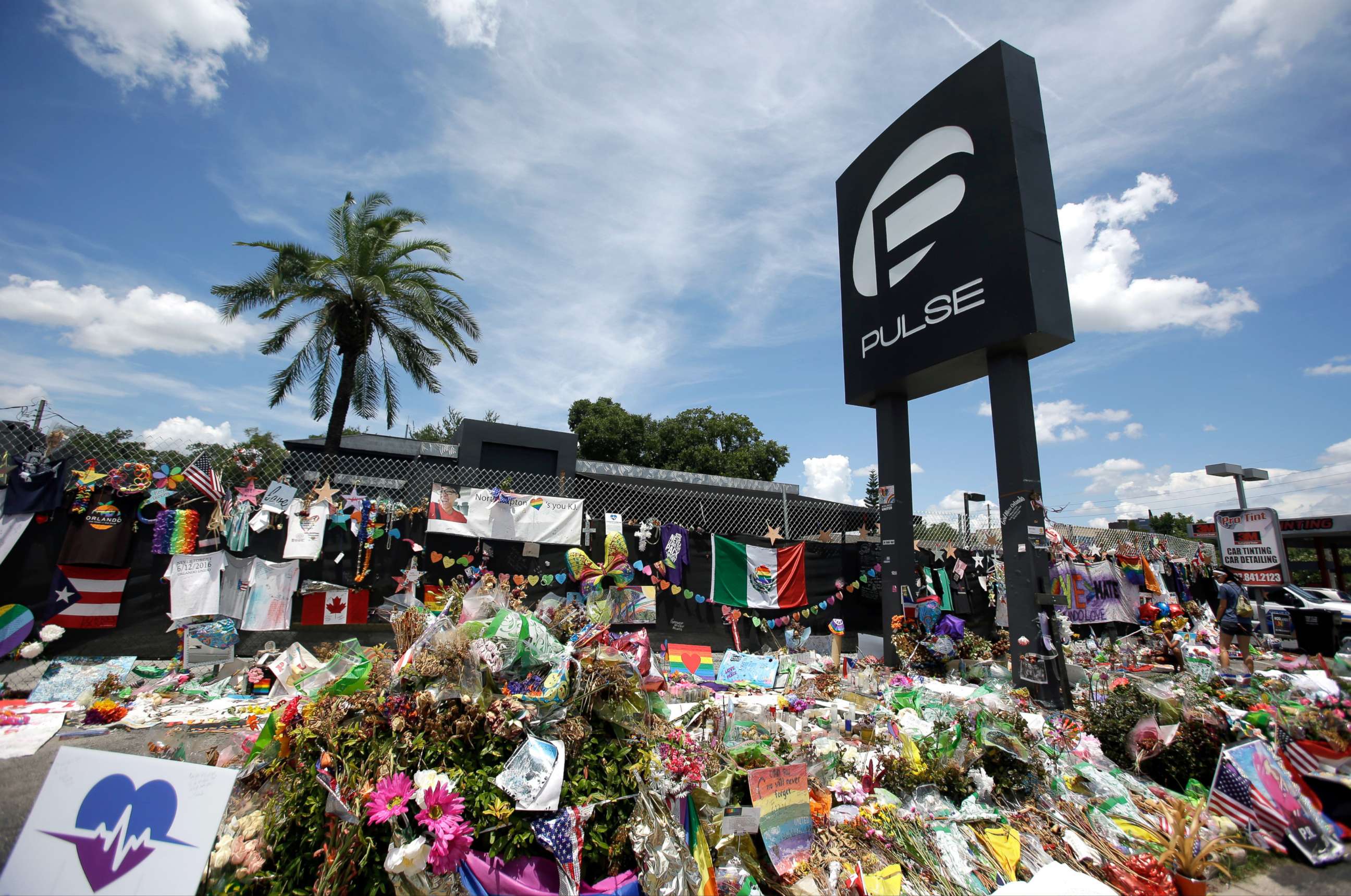 As part of the process of creating the interim memorial, the onePULSE Foundation will work with the Orange County Regional History Center to collect and conserve all of the artifacts, works of art, messages, and other memorial items left at the site. Families and survivors have been invited to take home any personal items and messages they left at the site. Orange County Regional History Center staff will collect the remaining items on February 25.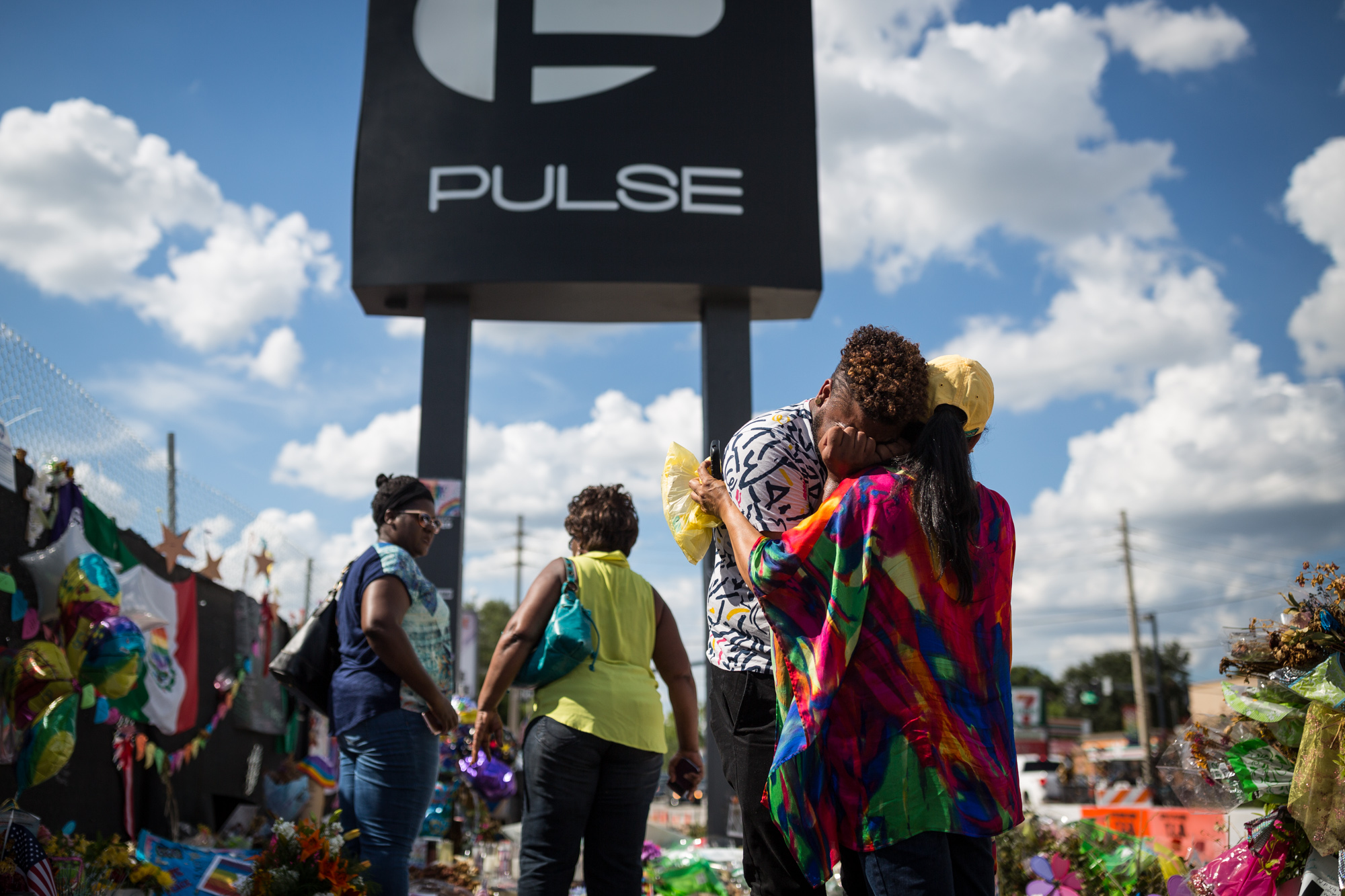 Pam Schwartz, chief curator of the Orange County Regional History Center, said in a statement, "June 12, 2016 was an historic day in Orlando's history, and we are dedicated to ensuring that the lives taken, all those affected, and the outpouring of public support are not forgotten."
Schwartz added, "We will use the utmost care and sensitivity in preserving the items that were so lovingly created and placed here – they will be integral as the onePULSE Foundation plans the museum."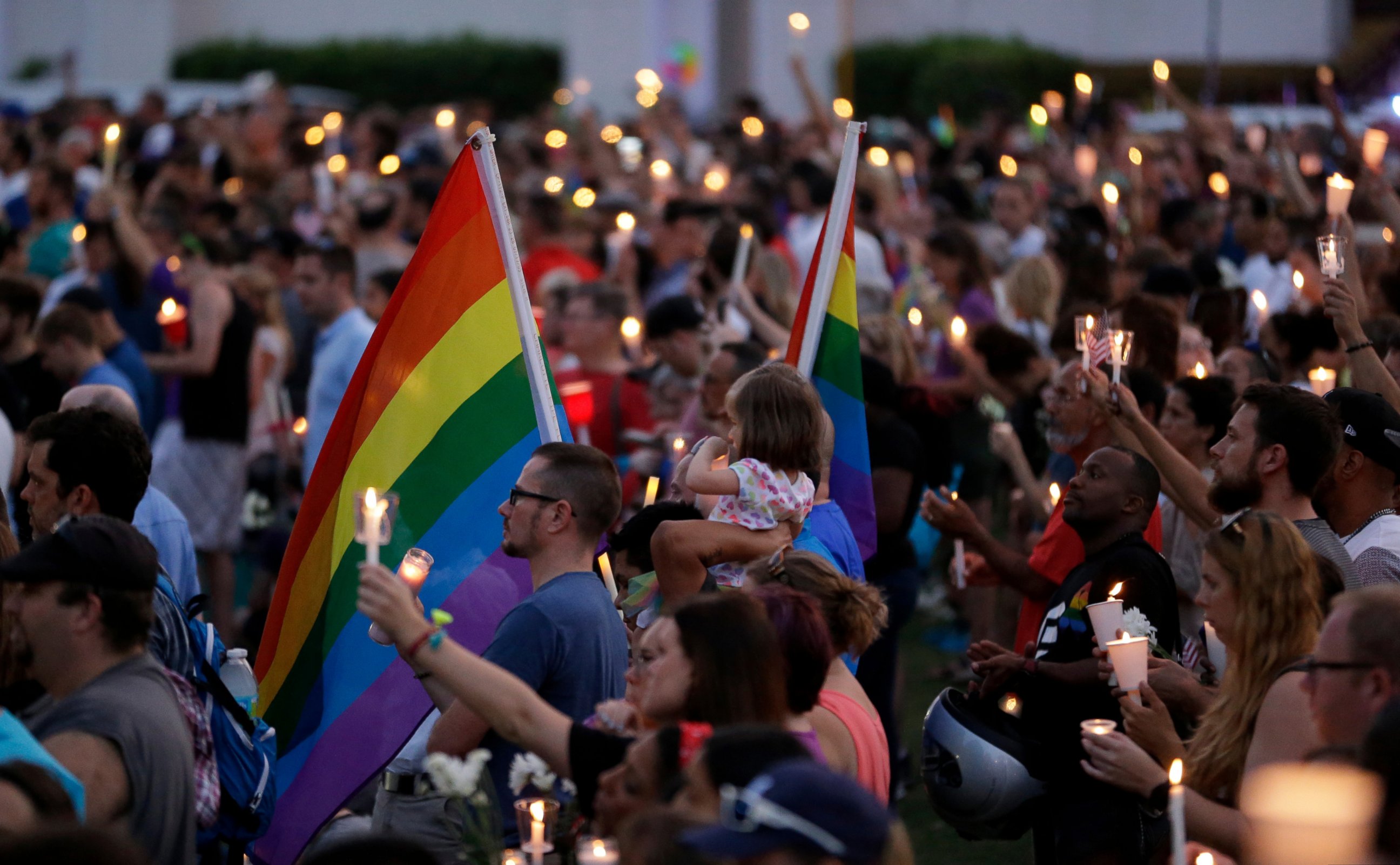 The onePULSE Foundation reviewed and approved the interim design.
The onePULSE Foundation explained in a statement that "the iconic Pulse sign will be enhanced but not removed. A new fence will be placed around the perimeter of the nightclub itself, which will remain standing until the permanent memorial and museum designs are selected. Much of the labor involved will be completed off-site and new elements will be installed at the site with minimal impact on the surrounding community."
Work on the project is expected to last approximately 60 days and should end in late April, according to the Foundation.