— -- Two convicted murderers -- one who has killed twice and escaped from jail before, and another who killed a law enforcement officer -- are at-large after elaborately escaping from an upstate New York maximum security prison.
Richard Matt, 48, and David Sweat, 34, were in separate but adjacent cells at the Clinton Correctional Facility in Dannemora, about 20 miles south of the Canadian border, before they were reported missing Saturday morning, officials said.
Here's a look at who the men are:
RICHARD MATT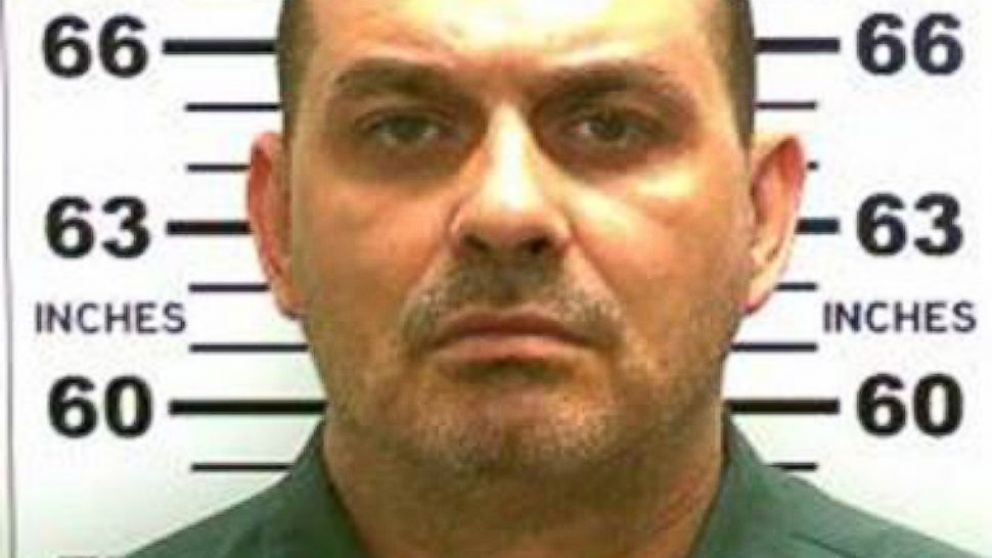 This weekend wasn't the first jail break for Matt. In 1986, while Matt was serving one year for assault, he broke out of the Erie County jail, the Buffalo News reported. He was eventually caught and returned to prison, according to the New York Times.
In the 1990s, Matt then spent three years in prison for attempted burglary, the New York Times said. He was released in 1997.
But later that year, he was arrested for beating, torturing, killing and dismembering his former boss, William Rickerson.
Before his trial, Matt fled to Mexico, where he killed a man in a bar fight.
He was later extradited to the U.S. and convicted of Rickerson's death. Matt was sentenced to serve 25 years to life.
Matt, is described as standing 6 feet tall, weighing 210 pounds and having black hair and hazel eyes. He has tattoos reading "Mexico Forever," a heart on his chest and left shoulder, and a Marine Corps badge on his right shoulder, police said.
DAVID SWEAT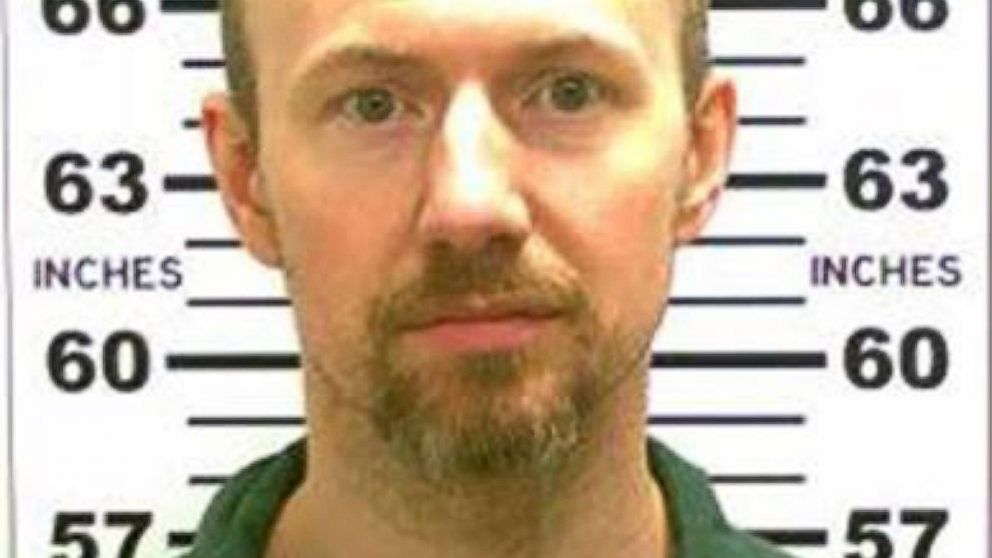 In 2002, Sweat broke into a Pennsylvania house, where he stole rifles and handguns. Sweat and another man then fatally shot Kevin Tarsia, a Broome County, New York Sheriff's Deputy, firing 15 rounds at him.
Sweat was sentenced to life in prison.
Sweat is described as standing 5 feet 11 inches tall, weighing 165 pounds and having brown hair and green eyes. He has tattoos on his left bicep and his right fingers, police said.
This is the first escape ever from the maximum security portion of the Clinton Correctional Facility, which has been open since 1865, New York Gov. Andrew Cuomo said.
Matt and Sweat bundled up clothes in their beds then went onto a six-story high catwalk, climbed through tunnels, and came out onto the street through a manhole cover, officials said. The men appeared to have power tools in several spots that they used in their escape tunnels.
The escapees supposedly left a note behind that read "have a nice day." Cuomo said he suspects it was their way of saying they were doing something that had never been done before.
"I'm sure they knew that since it was the first escape it was going to be a big deal," he said. "But we'll get them back and we'll give them the note back."
Cuomo told ABC News over 240 law enforcement personnel and the FBI are involved in the search.
"The first order of business here is to get these killers back, because that's what they are. They are killers. They're extraordinarily dangerous," Cuomo said.
Anyone with information is asked to call state police at 518-563-3761.
The Associated Press contributed to this report.