— -- While police said there was no information showing that slain Super Bowl champion Will Smith knew his alleged shooter, the two are seemingly connected through a former New Orleans police officer.
The deadly shooting began when Smith, a former New Orleans Saints star, was rear-ended while driving in New Orleans's Lower Garden District on Saturday night, causing him to hit a vehicle in front of him, police said. The driver of the vehicle that hit Smith, identified by police as Cardell Hayes, then "exchanged words" with Smith.
Hayes, 28, then drew a handgun and shot Smith several times, police said. Smith died at the scene.
Smith's wife was also shot and transported to a local hospital. Police said her injuries were not life-threatening.
Hayes stayed at the scene, police said, and was arrested and charged with second-degree murder.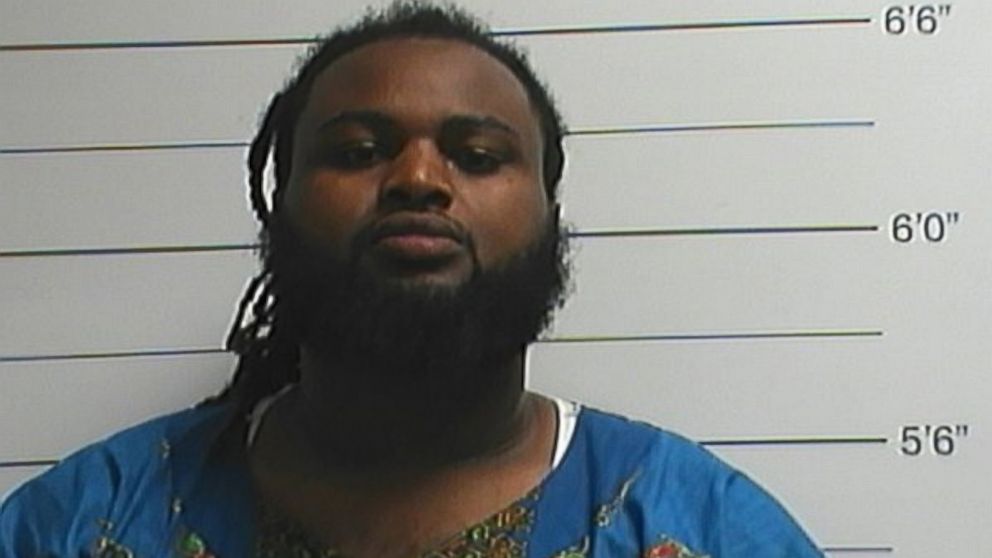 New Orleans Police Superintendent Michael Harrison said Sunday that police had no information leading them to believe that Smith and Hayes knew each other prior to the shooting, but the two are seemingly connected -- through former New Orleans police officer William Ceravolo.
Hayes filed a lawsuit in 2006 against the city of New Orleans and several New Orleans police officers -- including Ceravolo -- in connection with the deadly shooting of his father, Anthony Hayes.
Anthony Hayes was carrying a knife when he was shot by officers in December 2005, according to the suit.
The New Orleans Advocate reported that the case was settled in 2011 for an undisclosed amount of money.
Ceravolo confirmed to ABC News that he was friends with Smith and had dinner with the football star the night of the tragic shooting.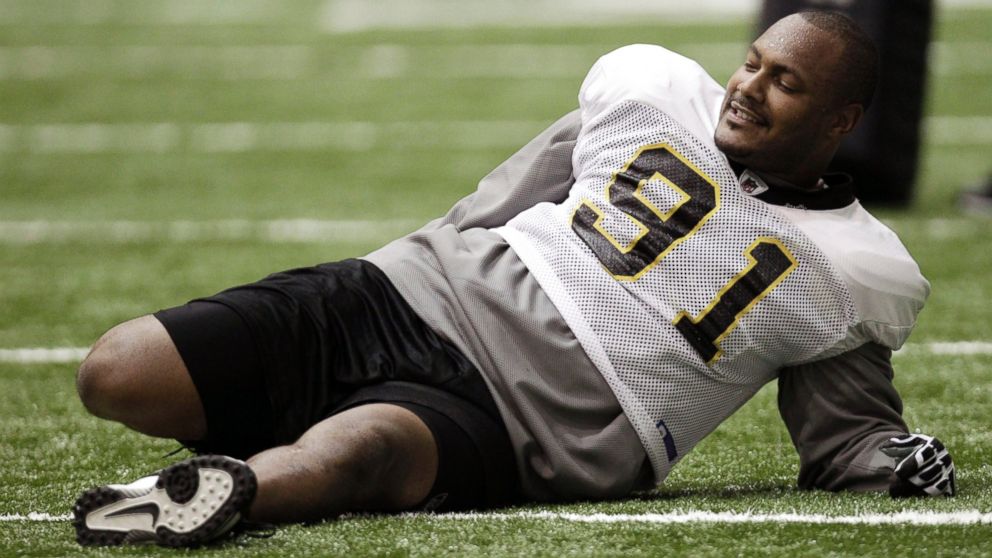 On Sunday a judge set bond for Hayes at $1 million. He did not enter a plea.
John Fuller, Cardell Hayes' temporary attorney, said Sunday "not only did my client call 911, but my client secured a witness who was about to leave the scene and my client waited for law enforcement to arrive."
Fuller said Hayes was the victim of a hit-and-run just moments before and was chasing the cars to get their license plate numbers. He said Hayes called 911 to report the hit-and-run before the accident with Smith.
Fuller said Hayes also claims he was not the only one with a gun.
Police said Sunday the motive was under investigation.
A statement on behalf of Smith's family said they were "thankful for the outpouring of support and prayers."
Smith, 34, was drafted by the Saints in 2004 and spent all nine of his seasons in the NFL with the team. He last played in 2012.
The Saints revealed Sunday that Smith was voted into the Saints Hall of Fame last month. The news would have been made public in May.
Smith, who is survived by his wife and children, posted a photo on the day of the shooting, writing "Having a blast" at New Orleans' French Quarter Fest.