Verdict reached in trial of cop who placed woman in patrol car hit by train
The woman suffered severe injuries after the train plowed into the vehicle.
A Colorado police officer on trial for placing a handcuffed woman in a patrol car parked on train tracks that was then struck by a freight train was found guilty of two misdemeanors.
Fort Lupton police officer Jordan Steinke was charged with attempted reckless manslaughter, a felony, and two misdemeanors -- reckless endangerment and third-degree assault -- in connection with the September 2022 incident, which left the woman severely injured.
Judge Timothy Kerns found Steinke not guilty of attempted reckless manslaughter, saying the court did not prove beyond a reasonable doubt that the officer "knowingly intended to harm" Yareni Rios-Gonzalez, the victim. But Kerns said Steinke did disregard "what she consciously observed," citing the presence of railroad tracks and signs on the highway, in explaining his guilty verdict in the misdemeanors.
Kerns read his verdict in the Weld County courtroom on Friday. Steinke had waived her right to a jury trial, so Kerns decided the case.
Steinke wept in court as the judge explained his verdict. Her sentencing hearing has been scheduled for Sept. 15. Her attorney requested an immediate sentencing on her behalf, though prosecutors said Rios-Gonzalez, who observed the verdict remotely, wanted to attend the sentencing in person.
Steinke and a Platteville police officer were investigating a road rage incident when they pulled over Rios-Gonzalez on Sept. 16, 2022. Steinke placed Rios-Gonzalez handcuffed in the back of the Platteville police cruiser, which was parked on train tracks. A short time later, a freight train plowed into the vehicle. The horrifying collision was captured by police body and dash cameras, with the footage later released by the Platteville, Colorado, Police Department.
Rios-Gonzalez, 21, suffered a fractured tibia, broken arm, nine broken ribs and a fractured sternum in the incident, her attorney told "Good Morning America" last year.
During the trial, prosecutors argued that Steinke knew the police cruiser was parked on train tracks but disregarded the obvious risk.
"At the time she elected to place Yareni Rios-Gonzalez in the Platteville patrol car parked on the railroad tracks instead of her own patrol unit that was safely parked to the west of the railroad tracks," Weld County Deputy District Attorney Lacy Vells said in court this week.
The defense, meanwhile, contended there was no intent to harm and the incident was a "horrific" accident.
"Officer Steinke was not trying to harm Miss Rios-Gonzalez," defense attorney Mallory Revel said in closing arguments on Thursday. "To the contrary, this accident has haunted officer Steinke every single day since it occurred. It was a horrific accident."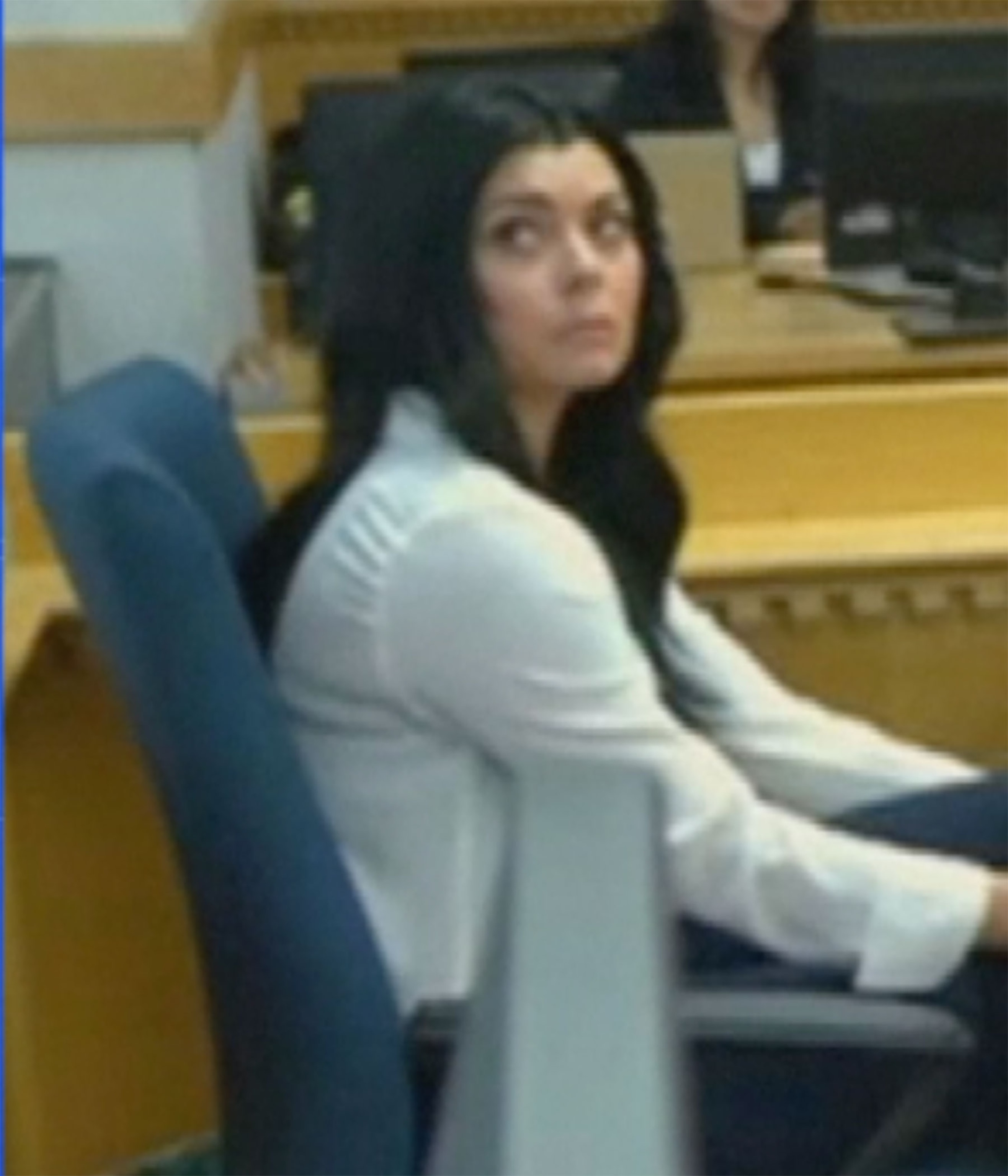 Steinke took the stand on Tuesday, telling the court that she saw the railroad tracks but did not "perceive" the fact that the location was a railroad crossing. She said she did not see any reflective signs or gates indicating a railroad crossing at the time of the incident.
"It was incredibly dark. I was miles outside of my jurisdiction," Steinke told the court. "I was fairly certain that that particular stop was going to end in a gun fight. I never in a million years thought a train was going to come plowing through my scene."
She claimed she would not have put Rios-Gonzalez in the vehicle if she knew it was parked on train tracks and that she had "trusted" that the Platteville police officer's vehicle "was in a secure location at that time."
The Platteville officer, Pablo Vazquez, has also been charged with reckless endangerment, among other counts, in the incident. His case is ongoing.
Rios-Gonzalez is also suing police over her treatment. One of the attorneys representing her in the civil case, Chris Ponce, pushed back against the defense's argument ahead of the verdict and said the situation was not stressful.
"Their defense is that this situation was so stressful to this officer that she simply did not notice that the train tracks were there," Ponce told Denver ABC affiliate KMGH. "It's our opinion -- again, as we've stated in documents that we've filed publicly -- that is just not true. It's simply not true. The train tracks were obvious."
Ponce told the station his client would respect and accept whatever verdict is reached in the criminal proceedings.
Rios-Gonzalez also faced charges stemming from the road rage incident prior to police pulling her over. She entered a no-contest plea earlier this month to misdemeanor menacing, according to The Association Press. She will avoid jail time if she follows the conditions of her deferred sentence, KMGH reported.