— -- An officer wounded in the Boston Marathon bombing shootout with the Tsarnaev brothers was promoted today, just hours before a jury sentenced Dzhokhar Tsarnaev to death.
Massachusetts Bay Transportation Authority officer Richard "Dic" Donohue returned to work earlier in the day, and was even promoted to sergeant in a ceremony attended by some of the people who helped save him.
Of Tsarnaev's death sentence today, according to the MBTA Transit Police, Donohue said in a statement: "Just over two years after the events that impacted us as a community and a nation, we can finally close this chapter in our lives. The verdict, undoubtedly a difficult decision for the jury, gives me relief and closure as well as the ability to keep moving forward."
Donohue is still recovering from some of the injuries he sustained during the manhunt and April 19, 2013, shootout that left Tsarnaev's brother and co-conspirator, Tamerlan Tsarnaev, dead four days after the bombing.
"Every day I wake up, I have pain and I have learned to manage that. And I look back a year and even a few months to see how far I've come," Donohue said according to ABC News affiliate WCVB-TV in Boston. "Sometimes I think about how crazy it was and how lucky I am to be alive and how lucky I was that certain people took certain actions."
Donohue will be working the special crimes unit, WCVB reported, which handles drug and anti-terrorism cases.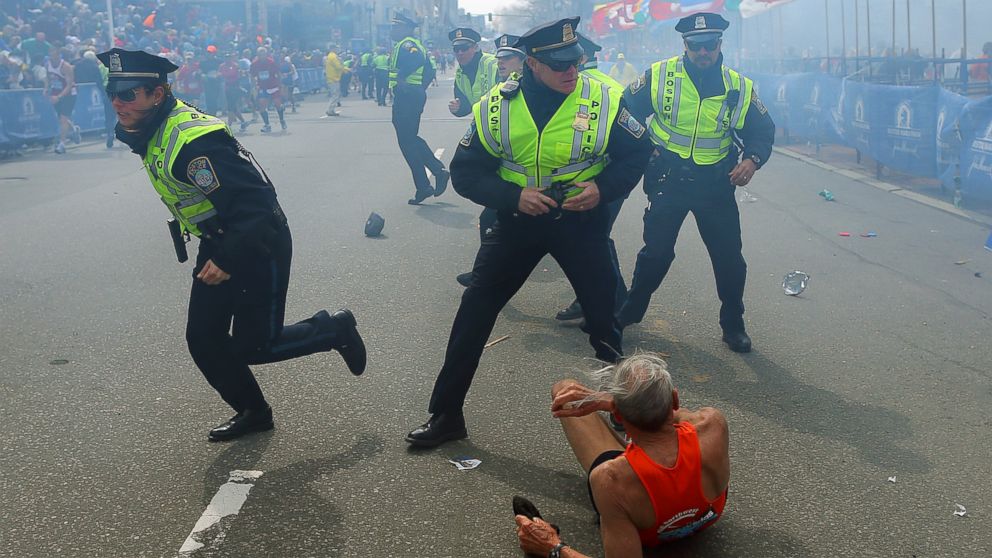 Tsarnaev was convicted last month of all 30 counts related to the deadly April 15, 2013, bombing. Three people were killed, including an 8-year-old boy, and another 260 were injured when twin blasts ripped through crowds near the finish line of the marathon.