— -- A police officer was recently caught on surveillance camera dancing to Silento's popular "Watch Me (Whip/Nae Nae)" at a Pleasant Grove, Utah, 7-Eleven, and he's now becoming a viral video superstar.
The 7-Eleven's store manager, Sunny Singh, shared the security footage of Officer Bryson Lystrup with the Police Grove Police Department, who posted it to their Facebook page, ABC affiliate station KTVX in Salt Lake City reported. The video had over 417,000 views as of this morning.
"WARNING: This video is a little hard to watch," the police department wrote under the video's caption. "Unfortunately it does involve one of our officers. We were alerted by the manager of a local convenience store about some suspicious behavior and the security video footage was obtained.
"To our community and to the internet as a whole, we apologize. We are looking at getting this officer some help ASAP. (His timing was way off)."
Singh, the convenience store's manager, told KTVX that Lystrup, who visits the 7-Eleven every day, is "always in here, always dancing" but last week's dance was the first time they ever got him on video.
Lystrup told KTVX that he was in the store last week singing Silento's "Watch Me (Whip/Nae Nae)" when he walked through the front door and the employees asked him whether he knew the dance.
"I was like, 'I know the dance,' so I did the dance, told them not to record it and I forgot about the surveillance cameras," he laughed.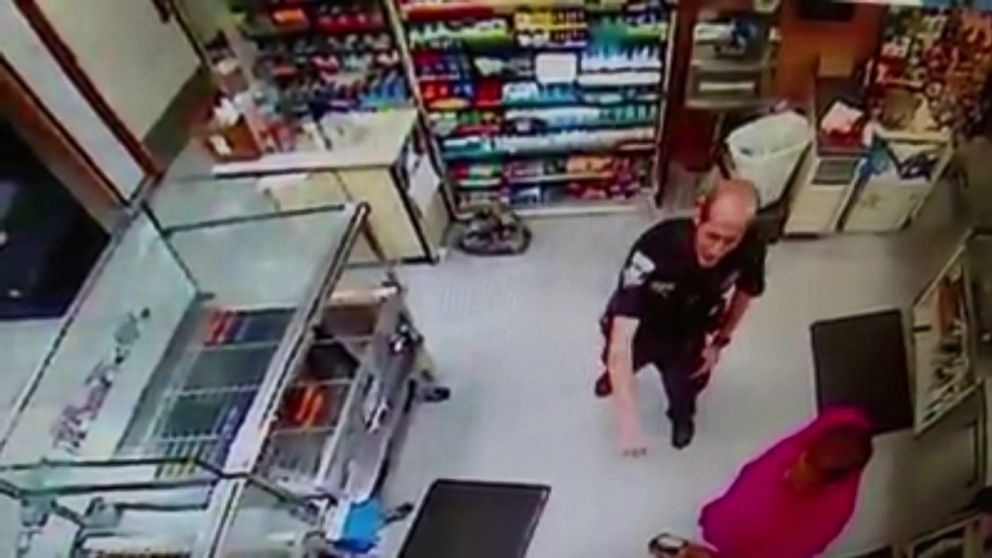 Singh said he shared it with the Pleasant Grove Police Department and "made it seem like there was something I wanted them to investigate."
"They're like 'Oh, oh, did he steal something?' and then as soon as they played it, they were like 'Oh, we need a copy,'" Lystrup said. "It got saved multiple places at the police department so it couldn't be deleted because I tried."
As embarrassing as the video may be, Lystrup said he hopes the video helps bridge the gap between the public and those behind the badge, saying, "I hope that people understand that we're humans, too."