LA announces increase in COVID-19 deaths, cases amid protests over closed beaches
Hundreds of protesters came out in Huntington Beach, California.
The novel coronavirus has now killed more than 238,000 people worldwide.
Over 3.3 million people across the globe have been diagnosed with COVID-19, the disease caused by the new respiratory virus, according to data compiled by the Center for Systems Science and Engineering at Johns Hopkins University. The actual numbers are believed to be much higher due to testing shortages, many unreported cases and suspicions that some governments are hiding the scope of their nations' outbreaks.
Since the first cases were detected in China in December, the United States has become the hardest-hit country, with more than 1.1 million diagnosed cases and more than 64,800 deaths.
Today's biggest developments:
Alaska Airlines, Southwest join Delta, United, American and JetBlue in requiring masks
Funeral home's license suspended after decomposing bodies found
New York schools will be closed statewide for rest of academic year
Here's how the news is developing today. All times Eastern. Please refresh this page for updates.
9:49 p.m.: Deaths increasing in LA County, judge denies restraining order
Los Angeles Mayor Eric Garcetti said that while the rate of increase is slowing, there are more people dying and more people that are being diagnosed positive each week.
"Our curve is flattening because you have made very difficult sacrifices," Garcetti said, one day after beaches were closed in Orange County.
The closure sparked widespread protests in Huntington Beach, California, throughout the day on Friday.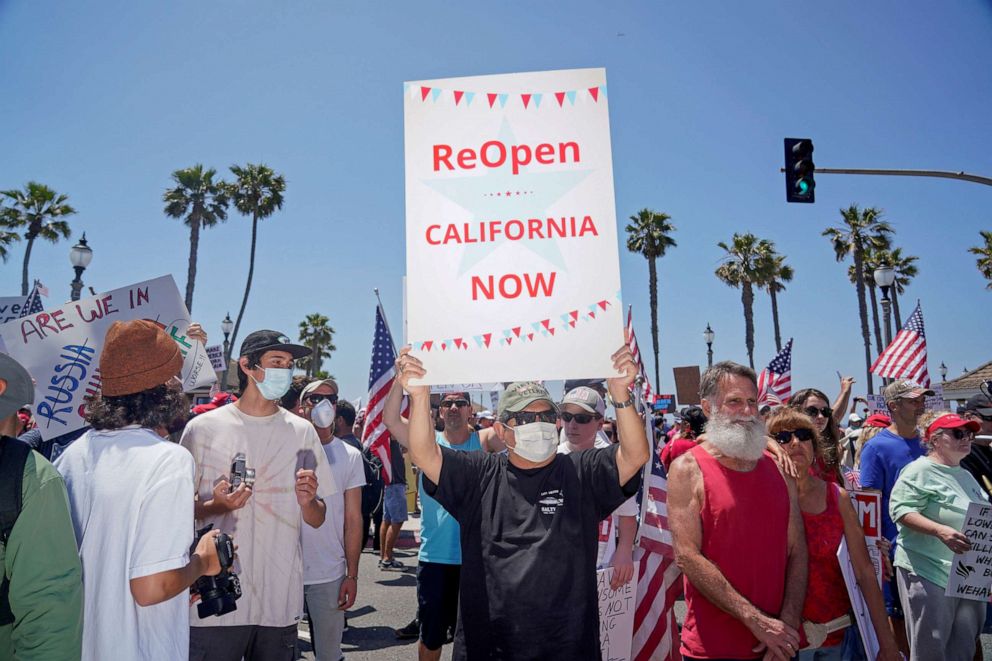 "In terms of the protests, I totally respect that. I'm frustrated and I want things to reopen, but two to three things to remember," Garcetti said. "One, we have to follow public health advice; this isn't about one politician versus another politician or one state versus another state, I will continue to listen to professional medical advice."
"Second, we have to have a collaborative process, orders could get revised, it's going to be a very dynamic year ahead of us," he added. "Third point I'd make is while in a city we could move forward, this is something the state and county will be the leads on."
Gov. Gavin Newsom got a win late Friday as an Orange County Superior Court judge declined to grant restraining orders filed by the cities of Huntington Beach and Dana Point to reopen the beaches. The legal challenges are expected to continue though.
There were 62 deaths in L.A. County yesterday to bring the total to 1,172 total -- a 6% increase from the day before. There was also a 5% increase in cases in the last 24-hour period.
4:30 p.m.: Michigan governor reacts to Lansing protests
Michigan Gov. Gretchen Whitmer is calling Thursday's protests in Lansing "disturbing, to be quite honest."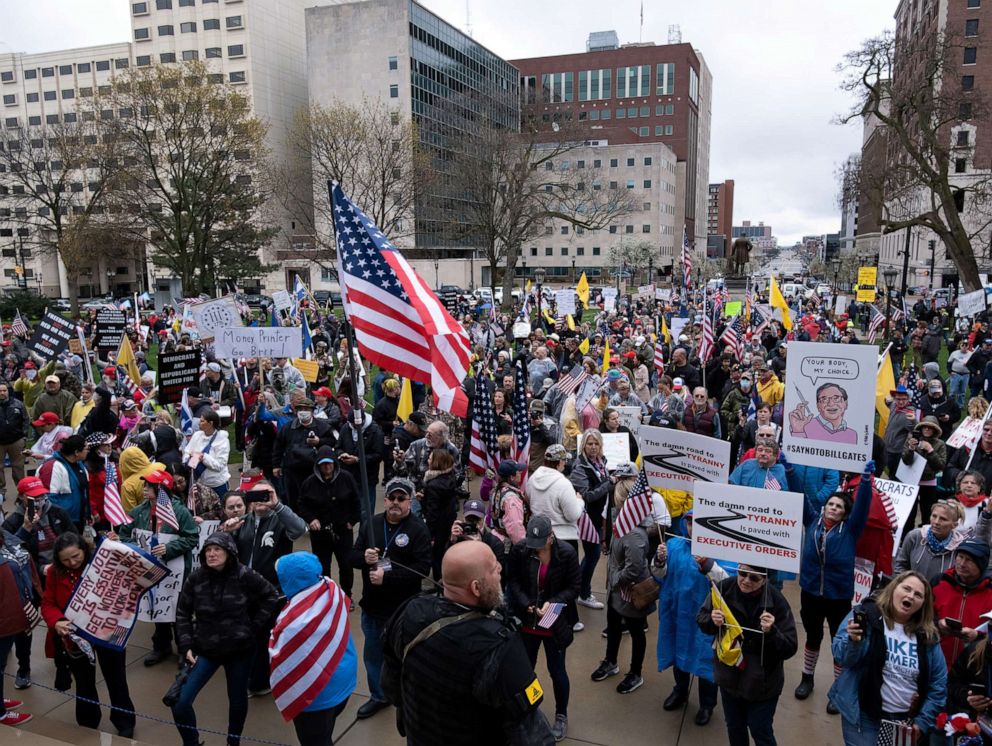 "Swastikas and the confederate flag, nooses and automatic rifles do not represent who we are as Michiganders," Whitmer said Friday.
"I know that some people are angry, and I know that many are feeling restless ... it's OK to feel that way," she said. "There is nothing that I want more than to just flip the switch and return to normal, but that's not how it's going to work, unfortunately. The only way we can get through this and take the next steps forward is if we all continue to do our part."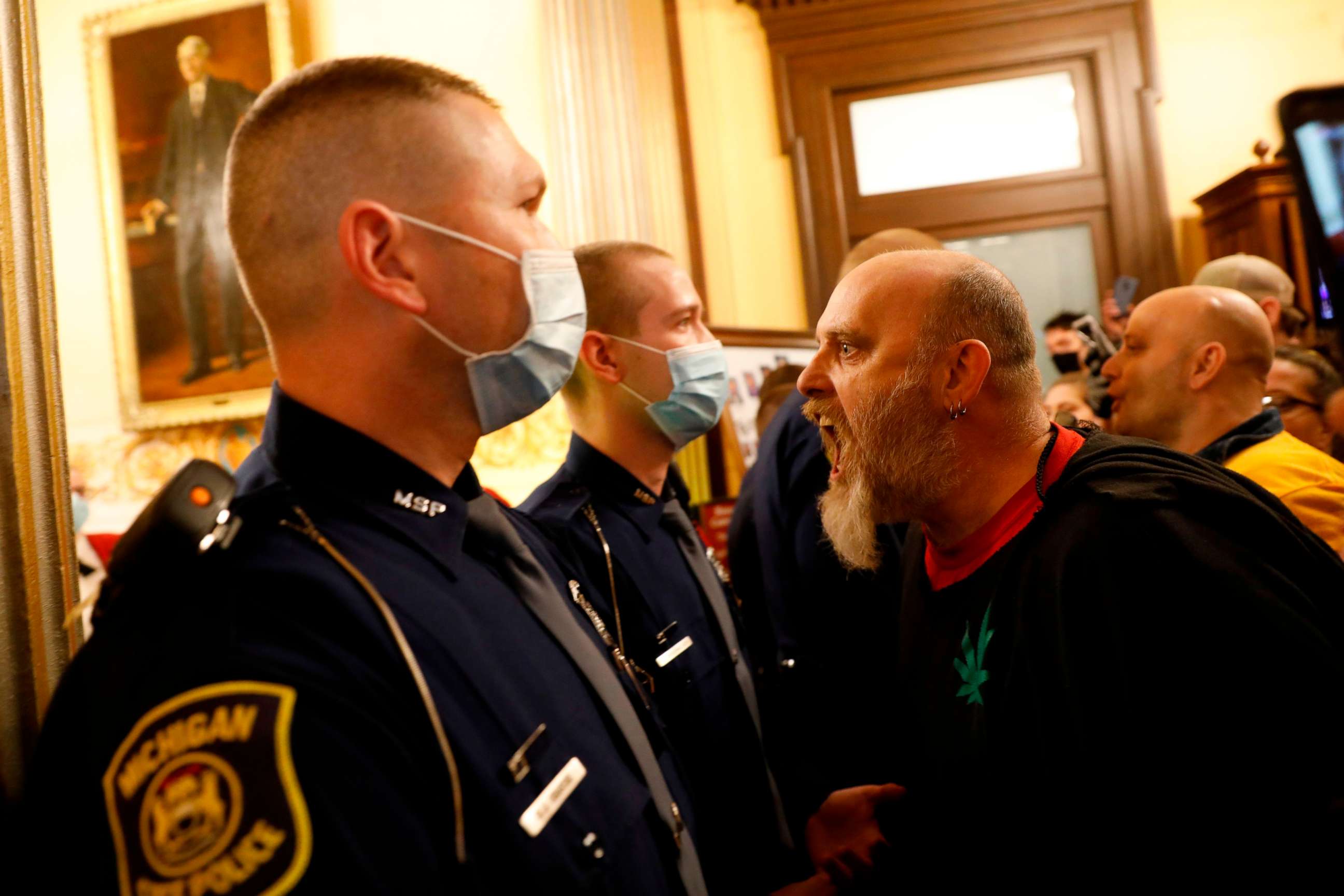 Michigan's "Stay Home Stay-Safe" order is in effect until May 15, but no decision has been made on when in-person schooling resumes. On May 7, construction work, real estate activities and work performed primarily outdoors can restart.
Michigan has over 42,356 diagnosed cases of COVID-19 and at least 3,866 deaths.
4 p.m.: Ohio slowly reopens with new guidelines
In Ohio, where over 18,000 people have been diagnosed and at least 1,002 people have died, new rules are in effect from now until May 29.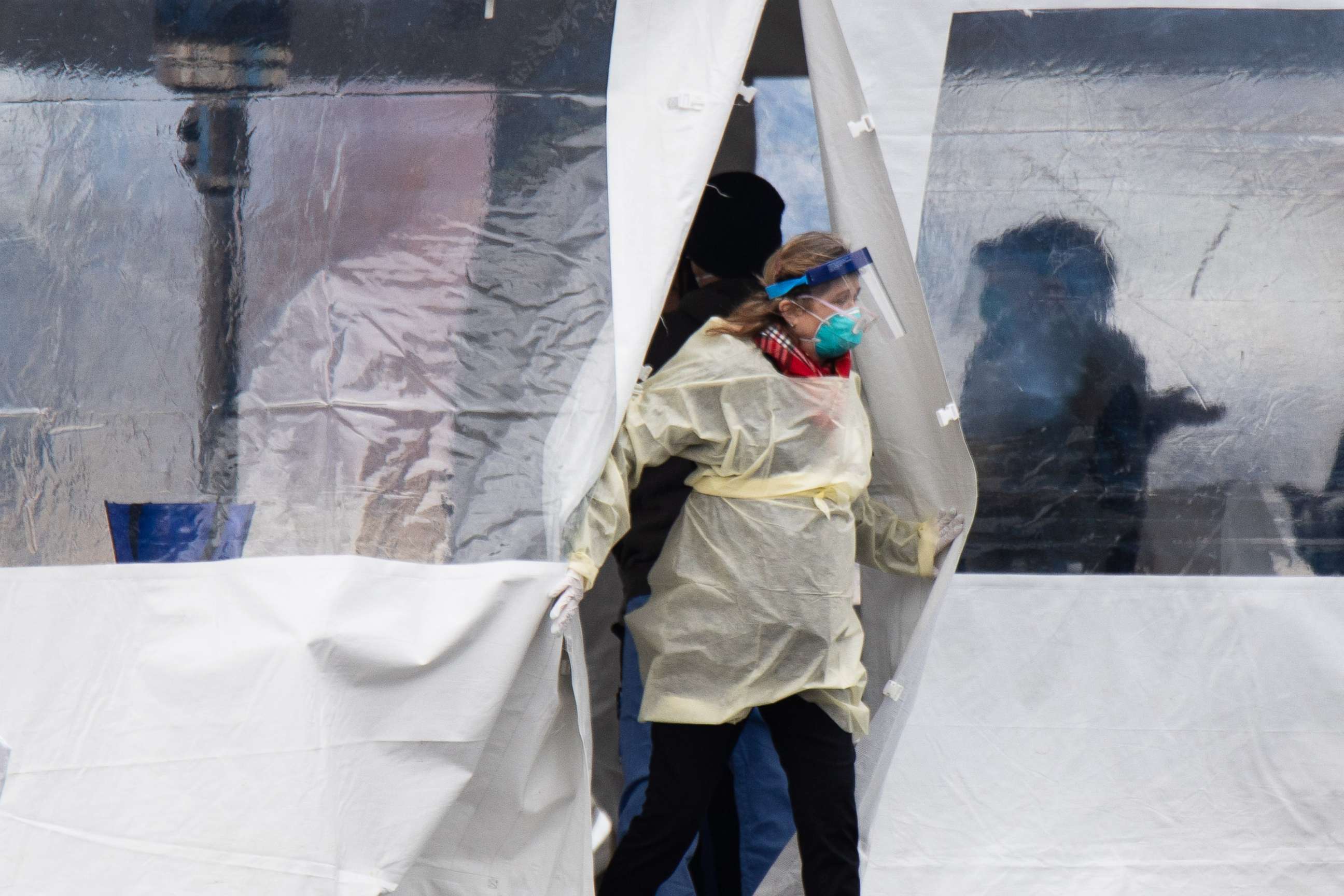 The new order allows health care facilities to resume procedures that had been postponed. Dentists and vets can open immediately, while offices, industry and construction businesses can open on Monday.
Retail sales can resume May 12. The governor added that shops can schedule appointments for customers now and start curbside pickup immediately.
"We know the economy will not come back quickly, but we must give businesses the chance to start moving," Gov. Mike DeWine tweeted. "It is our intent to keep people safe and to open up. We can do both. We must do both."
Tune into ABC at 1 p.m. ET and ABC News Live at 4 p.m. ET every weekday for special coverage of the novel coronavirus with the full ABC News team, including the latest news, context and analysis.
3:30 p.m.: New Mexico governor authorizes lockdown of Gallup
New Mexico Gov. Michelle Lujan Grisham has authorized locking down Gallup, a city in which she said the spread of the coronavirus is "frightful" and "physical distancing has not occurred."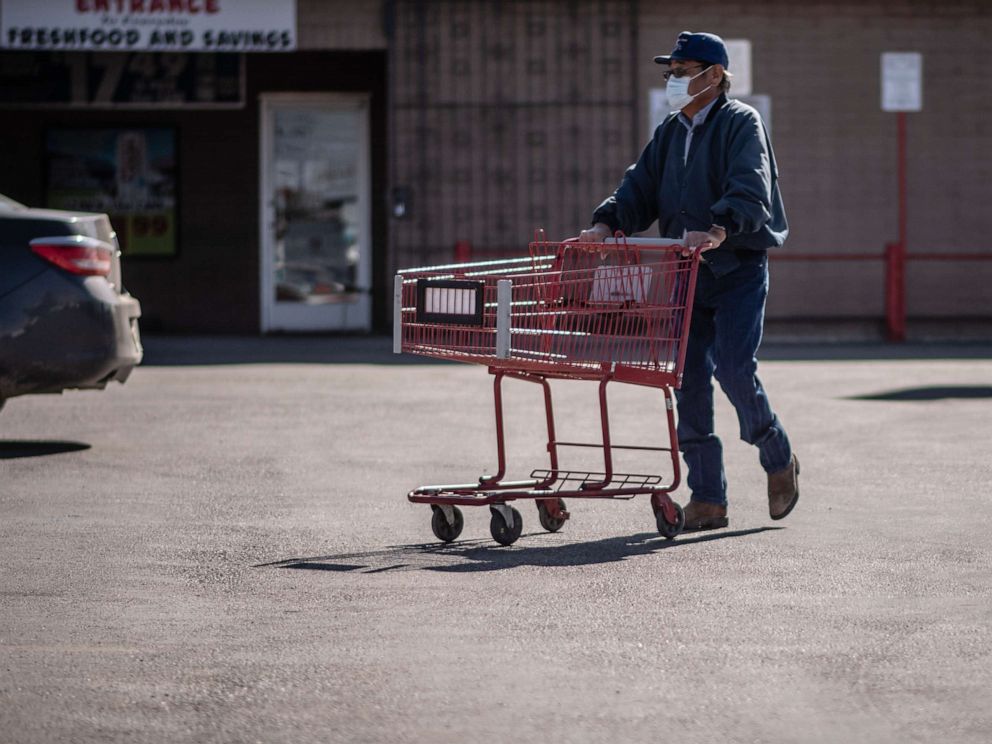 The lockdown comes at the request of Mayor Jackie McKinney, who told the governor that Gallup was "in the throes of an unprecedented health crisis" and medical resources were "stretched thin."
The governor used the Riot Control Act for the lockdown, which she said is a "drastic measure" that should be used "sparingly," but in this case is "warranted."
The order requires businesses to close from 5 p.m. to 8 a.m., excluding medical centers and hotels that are are sheltering people.
Residents should stay home unless absolutely necessary. No more than two people can be in any car, and people who don't live or work in Gallup are not allowed to drive through, excluding journalists.
The order goes into effect immediately and lasts until noon on Monday.
2:45 p.m.: Face coverings required in Massachusetts
Massachusetts Gov. Charlie Baker has signed an executive order requiring all residents to wear a face covering while in public, in situations where social distancing can't be practiced, he said Friday.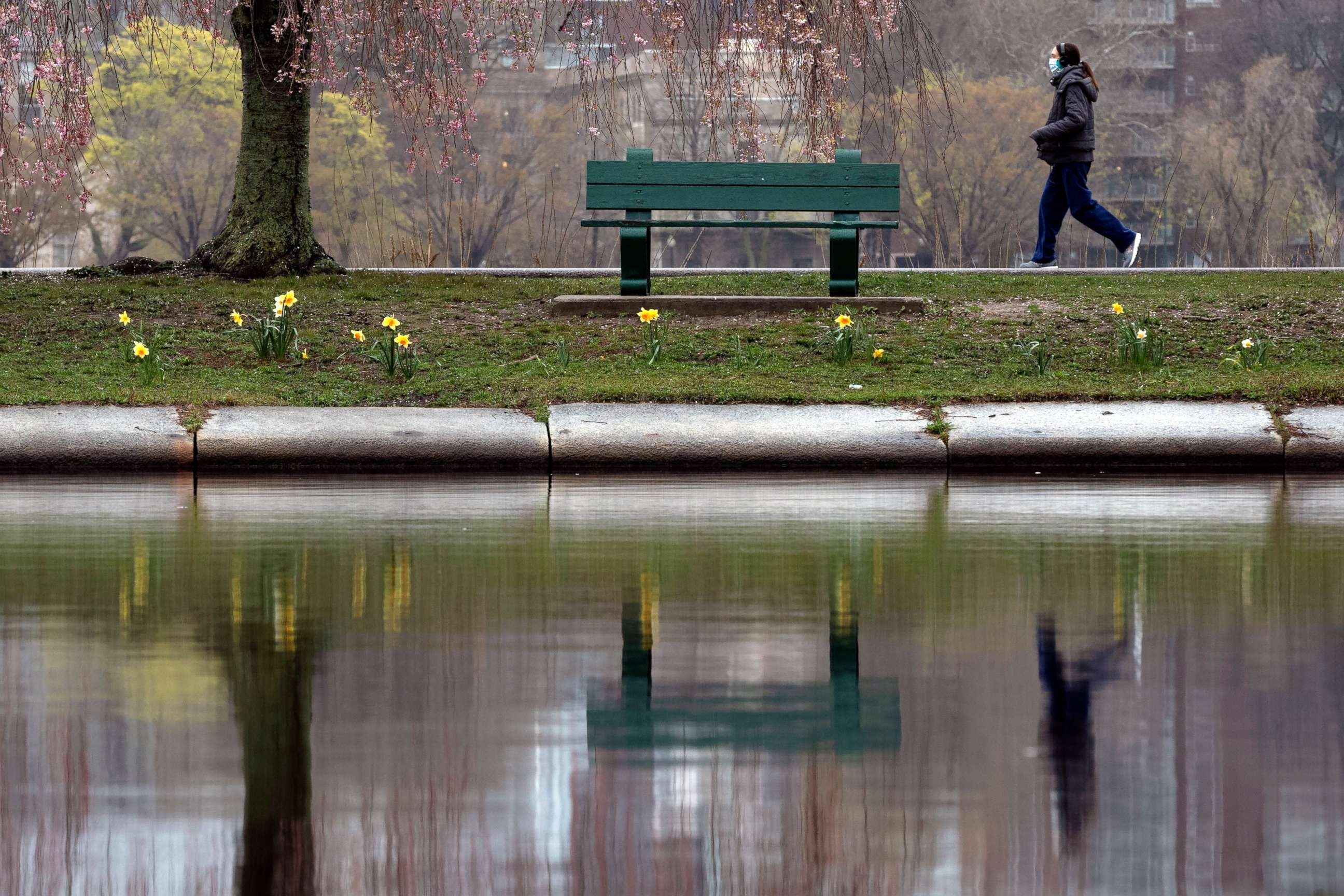 The order is set to go into effect on May 6.
It will apply to all workers and customers of businesses, including retail and grocery stores, and while using public transportation. The order doesn't apply to children younger than 2.
"If everybody's wearing a mask, it will dramatically reduce the opportunity and possibility of spread," Baker said. "This is going to be a way of life."
As of Thursday, Massachusetts had 62,205 confirmed COVID-19 cases and 3,562 fatalities, nearly 60% of which were reported at long-term care facilities.
Baker said that although the state has seen a slight decline in its COVID-19 numbers, the drop is not enough to consider reopening.
1:20 p.m.: NJ governor threatens to re-close parks
In New Jersey, which has seen more than 121,000 diagnosed cases and at least 7,538 deaths, parks and golf courses will reopen Saturday.
Gov. Phil Murphy is warning residents to avoid gathering when they enjoy the warmer weather this weekend.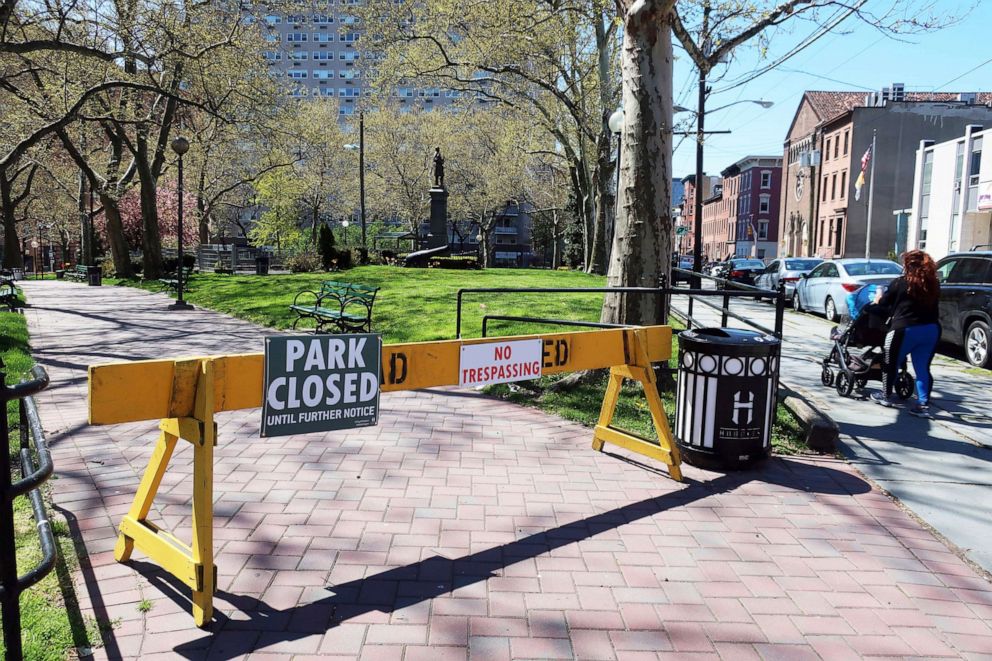 Murphy said during the first weekend in April, when temperatures warmed, he saw "extremely troubling" behavior as people ignored social distancing rules.
If that happens again, Murphy warned he "will not hesitate to re-close the parks."
"If we do well together, then we can most likely take other steps sooner," he said.
12:10 p.m.: NY schools closed statewide rest of academic year
In New York, state schools and colleges will remain closed the rest of the academic year and will continue with distance learning, Gov. Andrew Cuomo said Friday.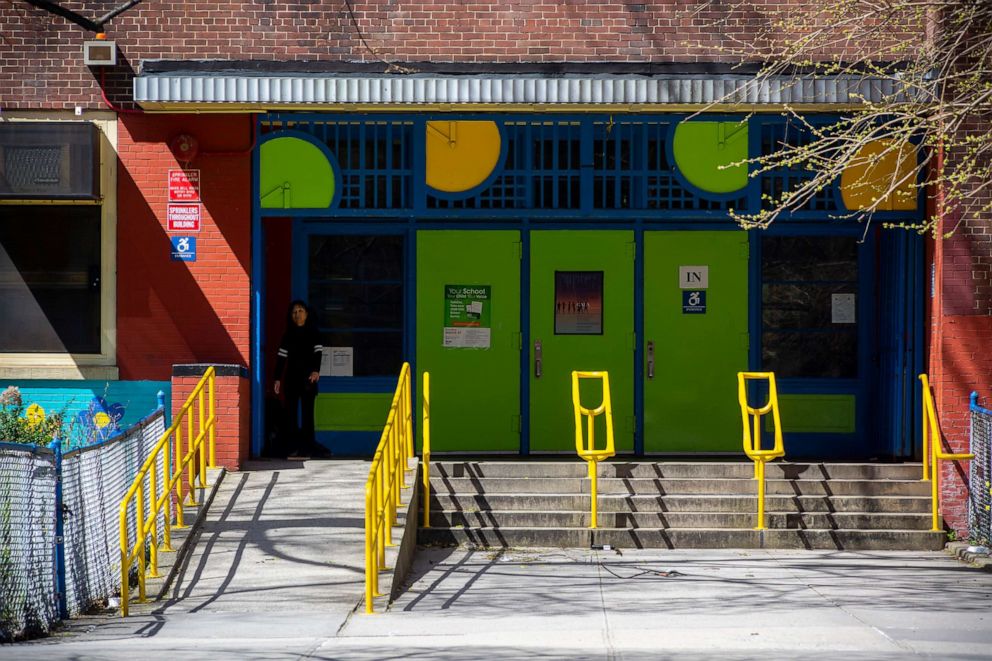 Meal programs and child care services for essential workers will continue, he added.
A decision on summer school will be announced at the end of May.
Cuomo said schools and colleges should design plans for how students can properly social distance when classes resume.
The governor also said Friday that mental health services will be provided for free to front-line workers.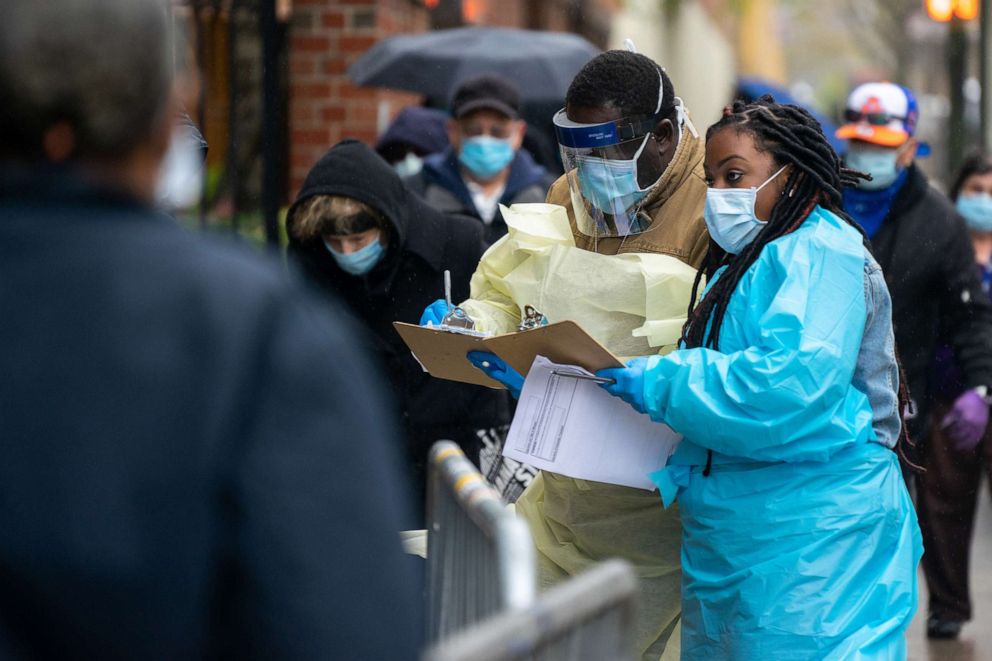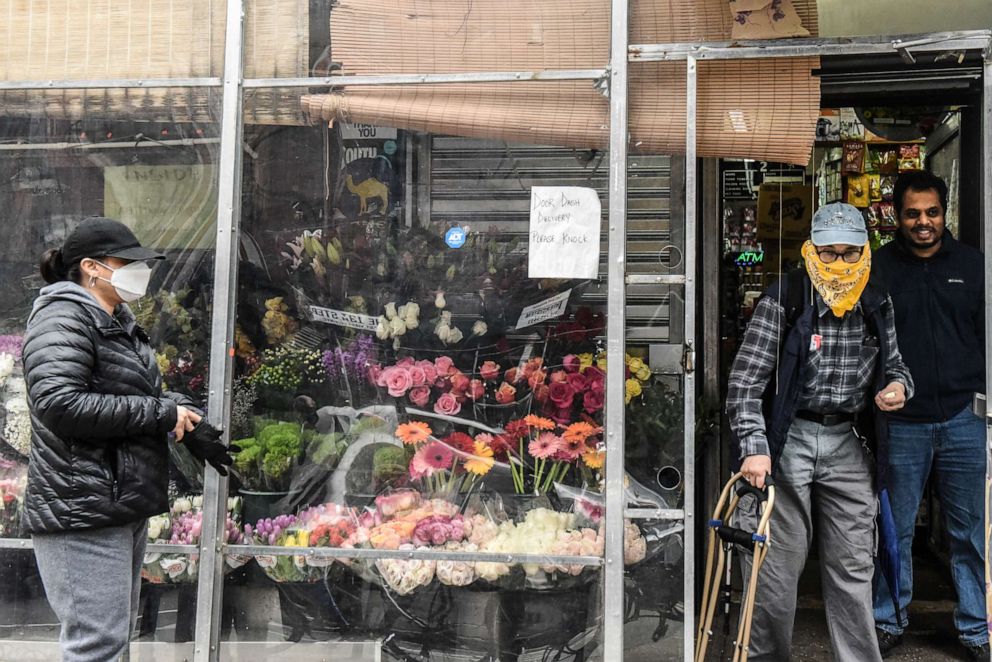 Cuomo once again got personal at Friday's briefing, noting that a "silver lining" of the crisis is the time he's getting with his daughter.
The governor recalled that his youngest daughter, age 22, pointed out to him: "I have spent more time with you now than I will probably spend with you and the rest of my adult life."
"That's probably true," Cuomo said. "You try to find the silver lining, you try to stay positive."
11:45 a.m.: Funeral home's license suspended after decomposing bodies found
The Andrew T. Cleckley Funeral Home in Brooklyn, New York, has had its operating license suspended, according to a statement Friday from New York Health Commissioner Dr. Howard Zucker.
Zucker's office was investigating the funeral home after as many as 100 decomposing bodies were found there in unrefrigerated trucks.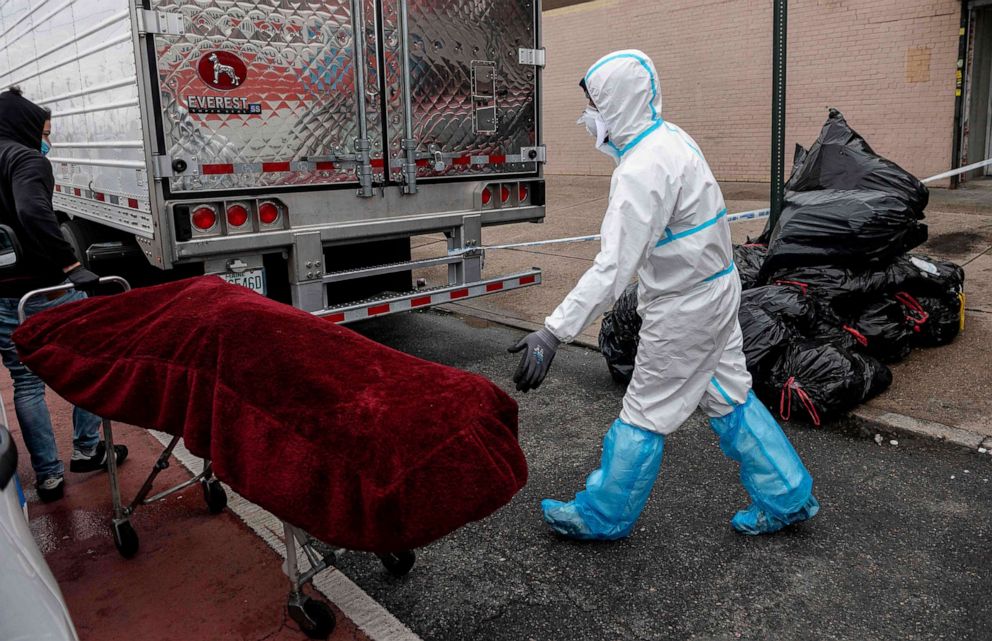 Zucker called the funeral home's actions "appalling, disrespectful to the families of the deceased, and completely unacceptable."
"A crisis is no excuse for the kind of behavior we witnessed at Andrew T. Cleckley Funeral Home, and we are holding them accountable," Zucker said.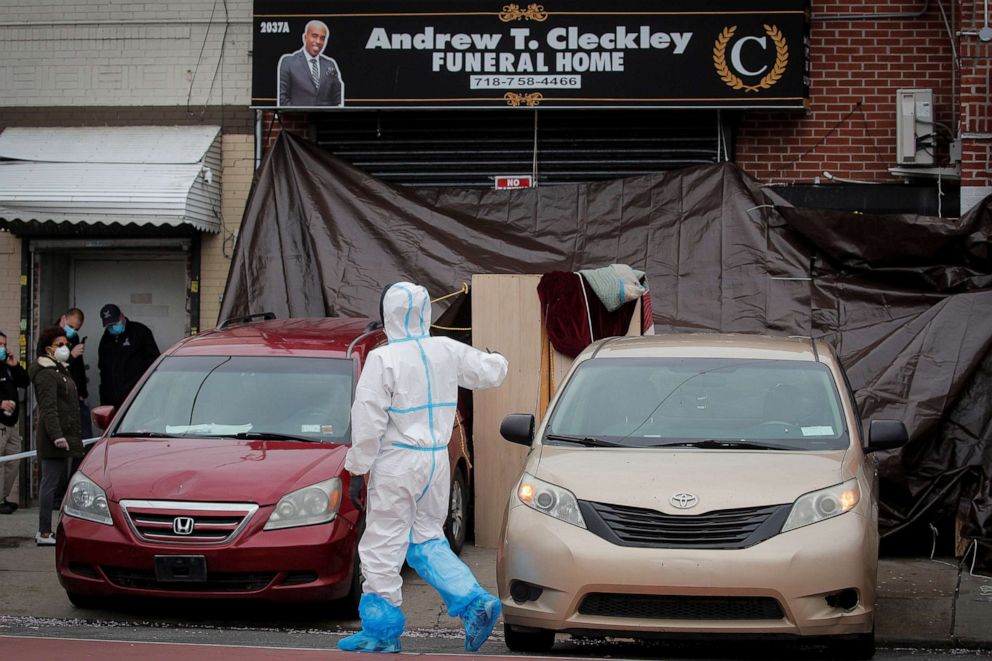 Police responded to reports Wednesday of a foul odor outside the funeral home and discovered dozens of decomposing bodies in two U-Haul trucks and a U-Haul van.
New York City Mayor Bill de Blasio called the circumstance "unconscionable" and noted the city has been transferring some of the coronavirus victims to freezer trucks for preservation.
FEMA is building long-term storage for corpses as part of its Disaster Portable Morgue Unit with a capacity of nearly 3,000.
11:20 a.m.: FEMA to start shipping PPE to nursing homes
The Federal Emergency Management Agency said it will ship 14-day supplies of personal protective equipment to more than 15,400 Medicare and Medicaid-certified nursing homes.
The PPE shipments -- eye protection, surgical masks, gowns, gloves -- will start next week with a focus on major cities, FEMA said. By the beginning of July, nursing homes in all 50 states, as well as Washington, D.C., Puerto Rico and Guam, will receive shipments.
10:25 a.m.: 'Heroic' Colorado paramedic who came to help NYC dies from virus
In hard-hit New York City, "This virus is tragically still alive and well," Mayor Bill de Blasio said Friday.
New York City saw 2,637 confirmed new cases of the coronavirus on Thursday, and 202 people in the city died on Thursday, he said.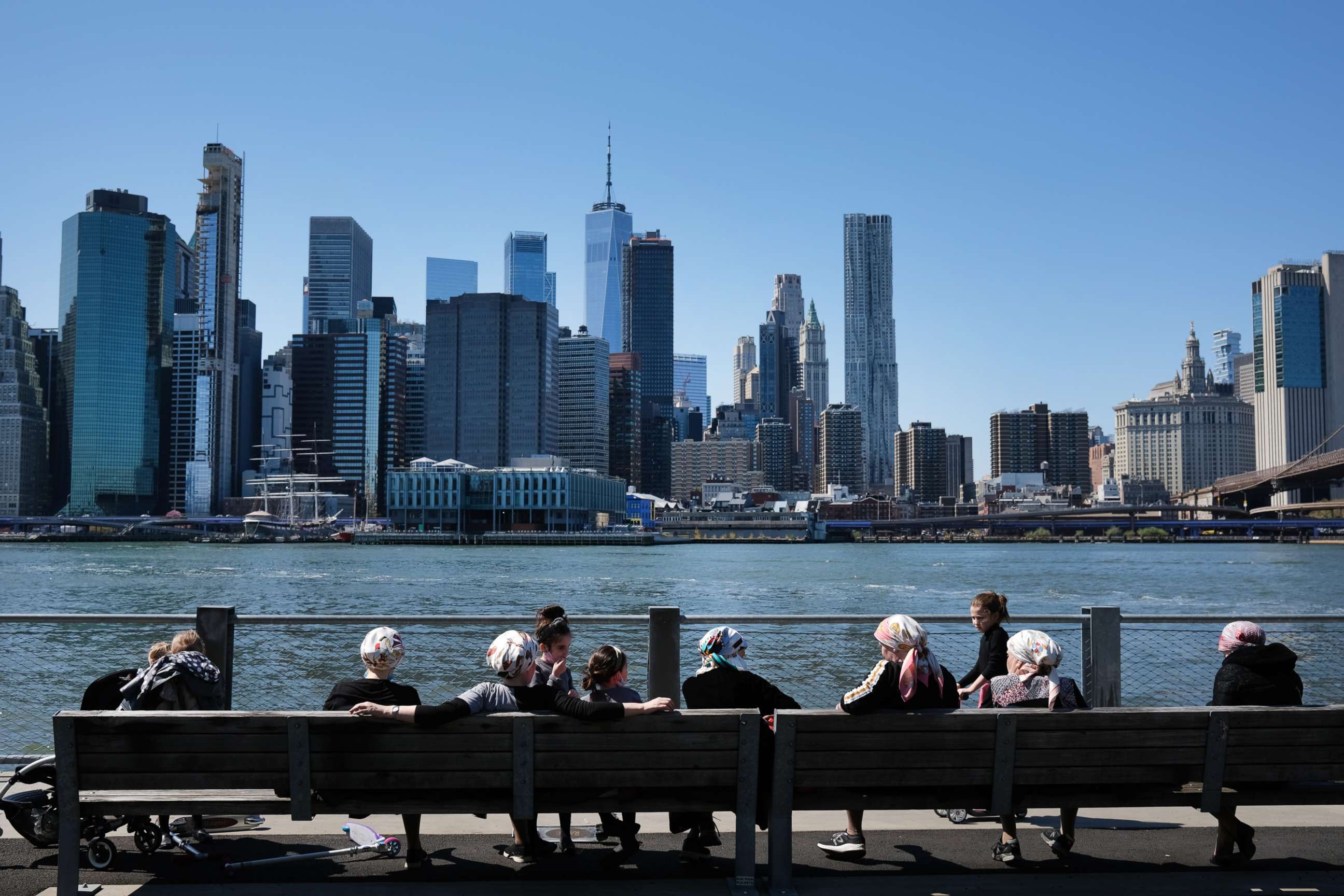 "We have to realize that numbers like that tell us there's still a real fight ahead," de Blasio said. "If you open the door a little bit ... it comes back strong."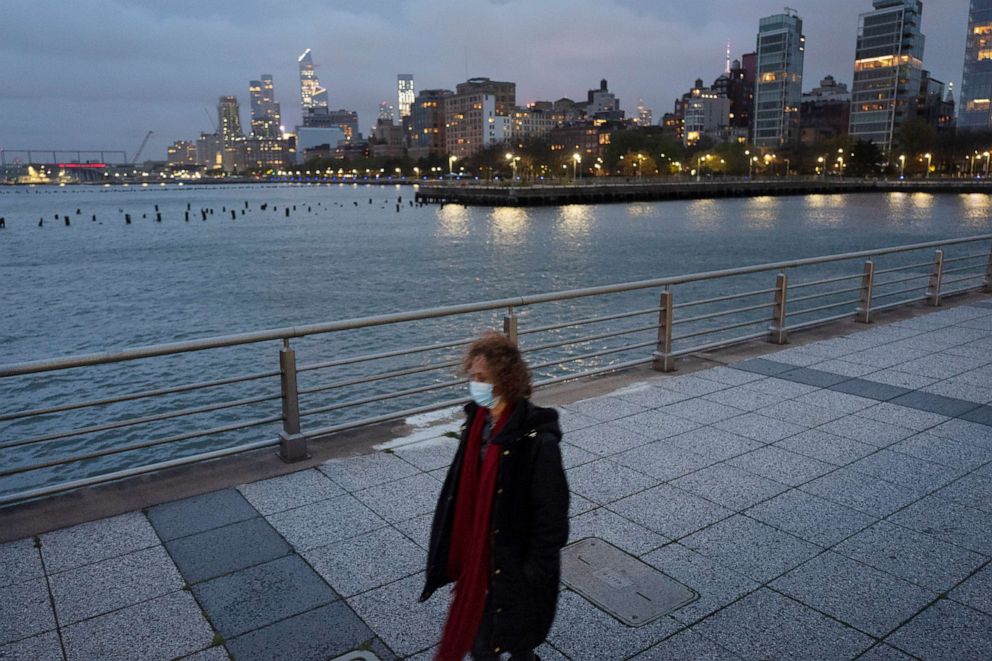 De Blasio announced Friday that Paul Cary, a paramedic from Aurora, Colorado, who came to New York City to help during the crisis, had died from the coronavirus.
After three decades of serving the people of Aurora, de Blasio said, "He made the choice to come here and save lives."
"Paul gave his life for us," the mayor said, calling him "heroic."
De Blasio said a memorial will be created in New York City to honor him and "to remember all those who came to our defense."
As the weather warms, New York City is opening streets to pedestrians and bicyclists to ease crowding.
The first streets will open on Monday with 4.5 miles inside parks and 2.7 miles of streets adjacent to parks, de Blasio said.
Gatherings still remain off limits and the minute police know about a gathering, it will be shut down, de Blasio warned. He said if New Yorkers want to reach "normalcy," they cannot participate in or condone a gathering.
Subways will shut down from 1 a.m. to 5 a.m. to allow proper cleaning and disinfecting. This is believed to be the first time the subway has had a regularly scheduled, system wide halt in the 52 years of the Metropolitan Transportation Authority.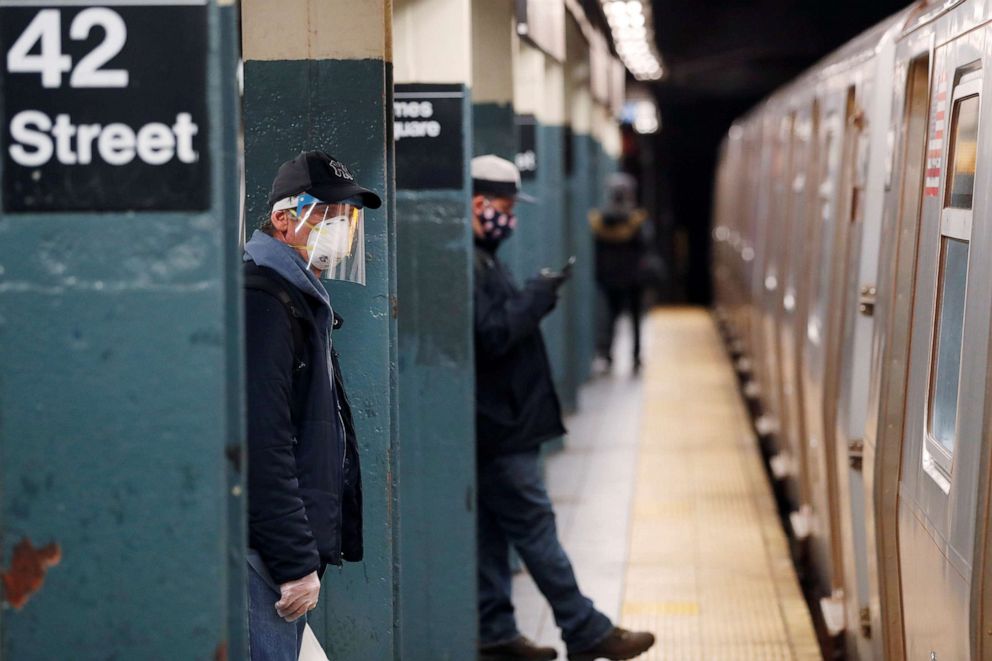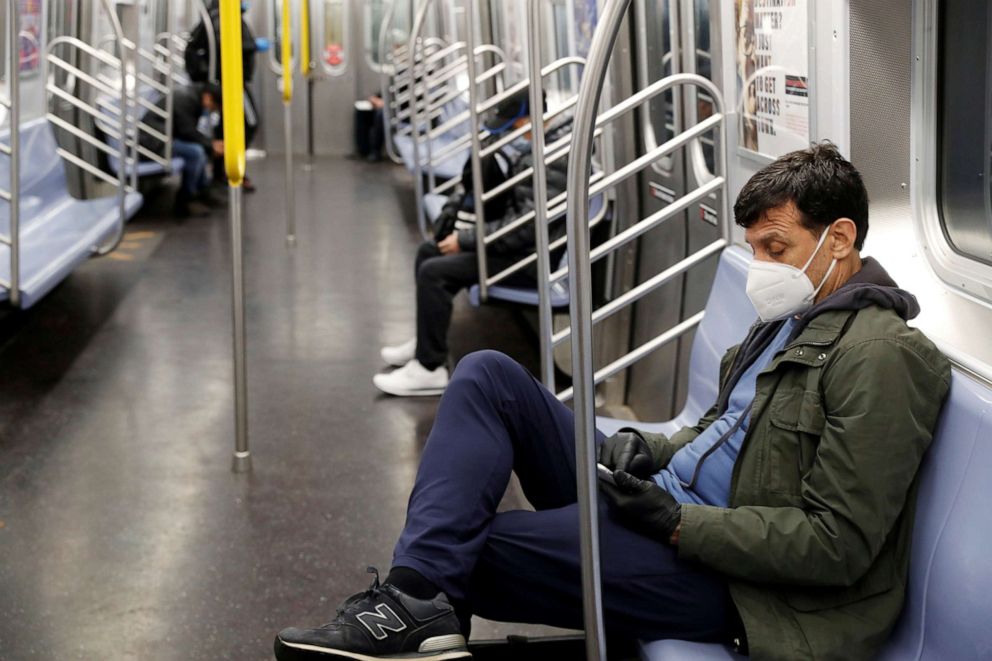 At least 98 MTA workers have died from the coronavirus, MTA Chairman and CEO Pat Foye said.
9 a.m.: Alaska Airlines, Southwest to require passengers wear face coverings following Delta, United, American, JetBlue
Alaska Airlines and Southwest on Friday became the latest airlines to announce they will require passengers wear face coverings.g on May 11. This means all major U.S. airlines have made that a requirement for passengers.
The new policies from both Alaska Airlines and Southwest will take effect May 11.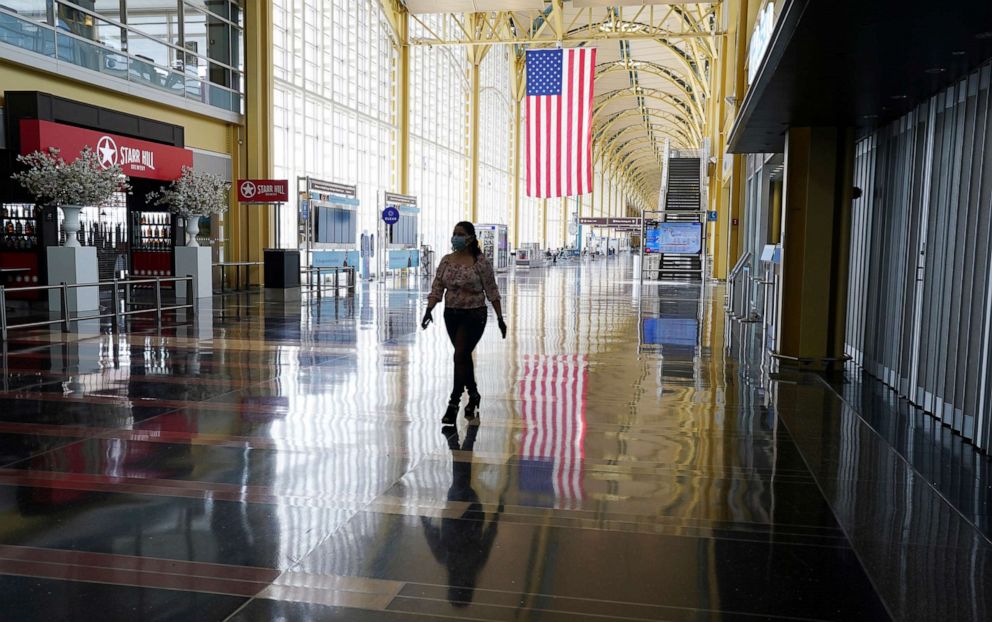 Passengers must wear face coverings beginning May 4 on United Airlines, Delta Airlines and JetBlue Airways. American Airlines travelers must wear face coverings beginning May 11.
On Thursday U.S. airports saw more travelers than they had any other day in April.
The TSA screened 154,695 travelers throughout the day -- the highest daily number since March 29. However, U.S. travel is still down over 94% compared to last year.
What to know about coronavirus:
5:51 a.m.: 4 inmates dead, 600 test positive at BOP prison
Four inmates have died of COVID-19 at Terminal Island prison, a low security federal correctional institution in San Pedro, California.
Another 600, nearly 60-percent of the prison population, has tested positive for the novel coronavirus.
"The government has a responsibility to protect people in its care, including inmates," Congresswoman Nanette Diaz Barragan, whose district includes Terminal Island, told ABC Los Angeles station KABC in a statement. "The leadership at Terminal Island has clearly failed to do that."
"There are alternatives that can keep non-violent inmates safe, like home confinement. We need prison leadership to consider those alternatives, especially to the vulnerable, and stop the spread of this disease at Terminal Island," Barragan's statement said.
Inside the Federal Bureau of Prisons facilities, there are 1,692 federal inmates and 349 staff members who have tested positive for COVID-19 nationwide. There have been at least 33 inmate coronavirus deaths in BOP facilities, according to the organization.
3:08 a.m.: City votes to legally challenge California beach closure
The Huntington Beach City Council voted to pursue a legal challenge to California Gov. Gavin Newsom's beach closure order Thursday night.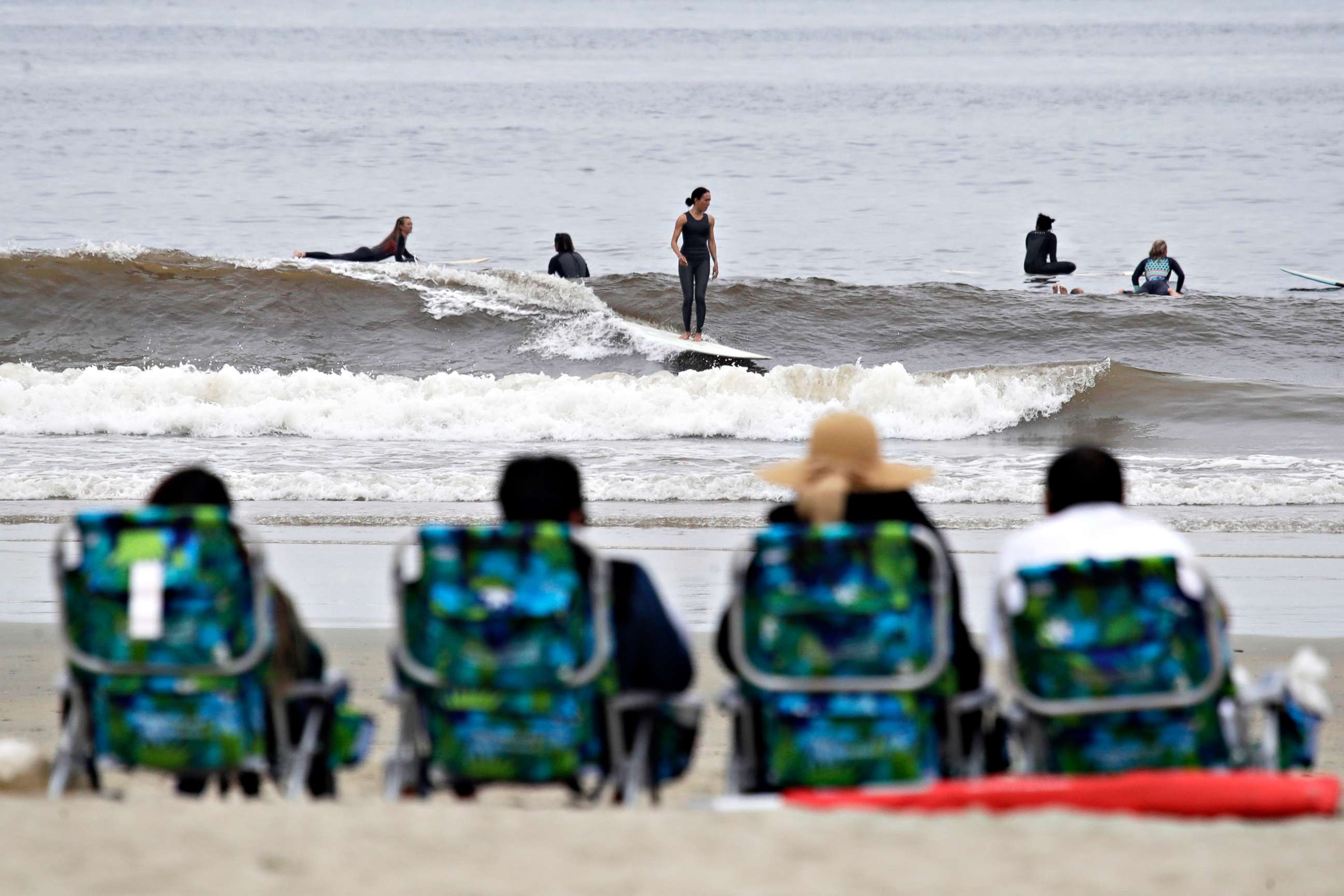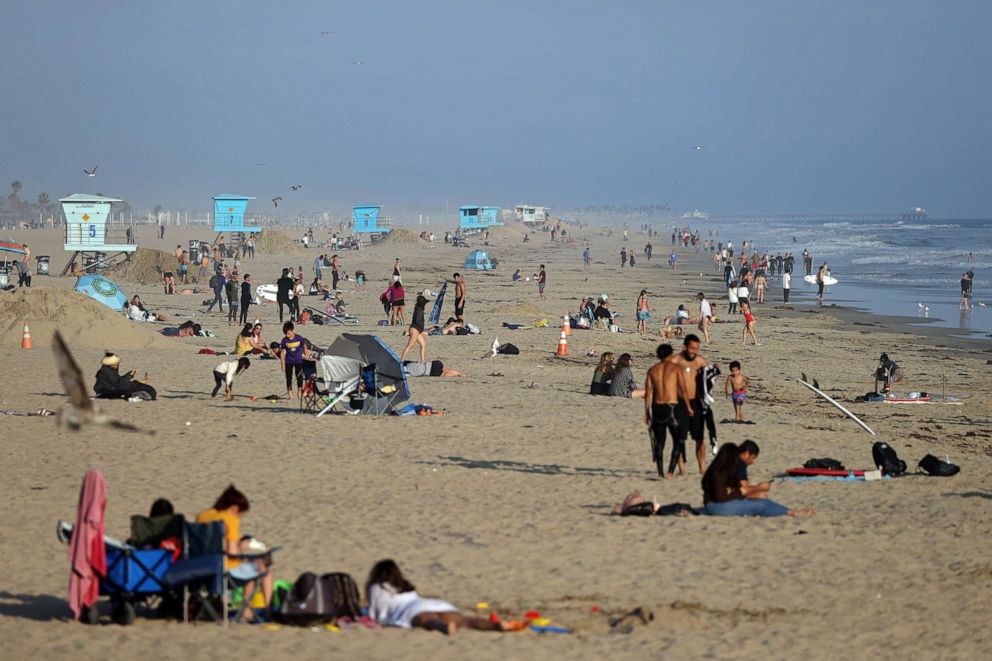 "Governor Newsom's mandate to close all beaches in Orange County today was a jarring decision that significantly impacts us here in Huntington Beach," Mayor Lyn Semeta said in a statement. "Given that Orange County has among the lowest per-capita COVID-19 death rates in California, the action by the state prioritizes politics over data, in direct contradiction of the Governor's stated goal to allow science and facts to guide our response to this horrible global pandemic."
The council voted 5-2 to seek "any and all legal actions necessary" to challenge Newsom's order.
Newsom said photos of overcrowding at beaches with little social distancing gave him no choice but to protect public health by ordering the beaches close.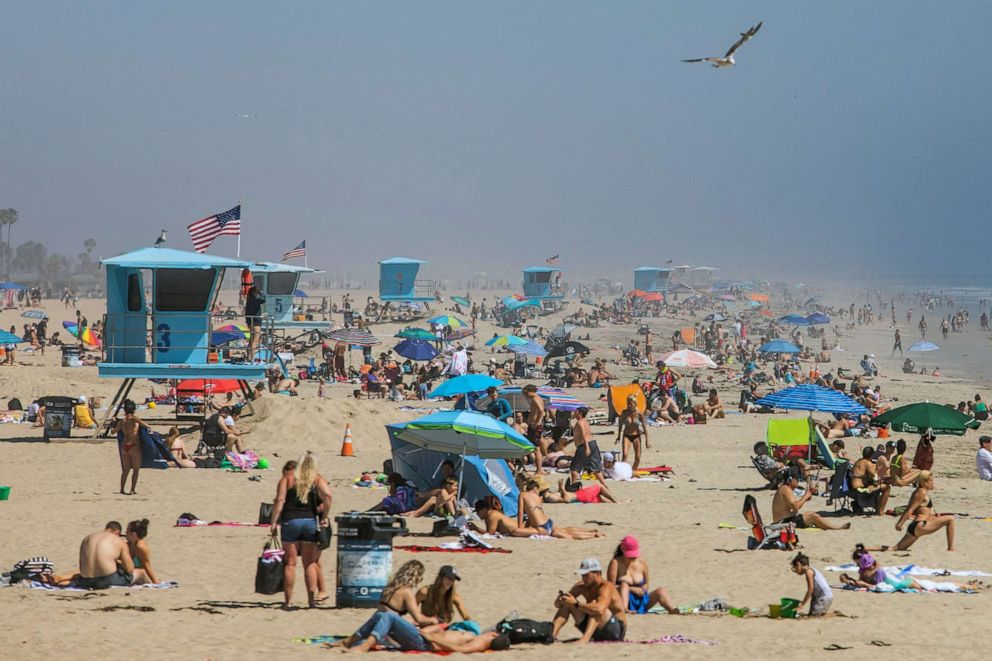 "Everyone saw those images and we're all concerned about that. ... That's what ultimately led to this decision," Newsom said Thursday.
California has more than 50,000 diagnosed COVID-19 cases and at least 2,036 deaths.
ABC News' Gio Benitez, Greg Bradbury, Mark Crudele, Anne Flaherty, Marilyn Heck, Mina Kaji, Aaron Katersky, Rachel Katz, Arielle Mitropoulos, Gina Sunseri and Jennifer Watts contributed to this report.