The novel coronavirus pandemic has now killed more than 600,000 people worldwide.
Over 14.4 million people across the globe have been diagnosed with COVID-19, the disease caused by the new respiratory virus, according to data compiled by the Center for Systems Science and Engineering at Johns Hopkins University. The actual numbers are believed to be much higher due to testing shortages, many unreported cases and suspicions that some governments are hiding or downplaying the scope of their nations' outbreaks.
The United States has become the worst-affected country, with more than 3.7 million diagnosed cases and at least 140,477 deaths.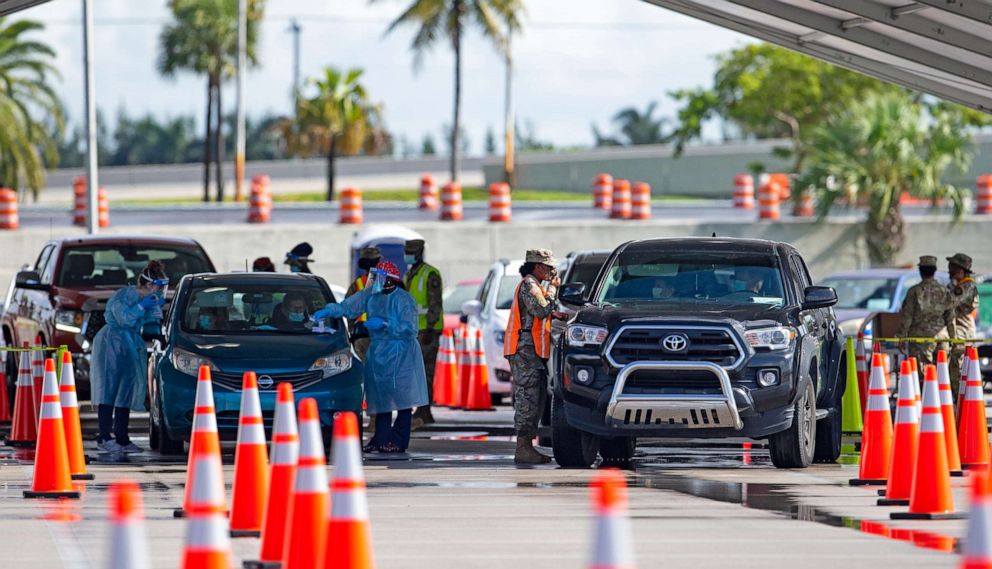 Sunday's headlines:
Texas daily deaths drop below 100 for 1st time in 5 days
Kentucky, South Carolina see new daily case record
Virginia man charged with cyberstalking Tulsa mayor
New York state hospitalizations hit new low, says Cuomo
Star Braves player says he prayed for his life while sick with virus
Here is how the news developed on Sunday. All times Eastern.
11:52 p.m.: Kentucky reports state's highest number of new cases
Kentucky saw its highest number of new COVID-19 cases yet on Sunday, Gov. Andy Beshear announced, calling the record a "wake-up call."
There were 979 new cases reported, for a new total of 23,161, according to state data.
The record is "particularly alarming" because there tends to be limited reporting on Sunday, Dr. Steven Stack, commissioner of the Department for Public Health, said in a statement.
The department is going to confirm results with major labs "in the interest of accuracy," Stack said. "Even so, this surge in positive cases is a shocking wake-up call," he said. "Kentucky has flattened the curve before and it must act immediately and decisively to flatten it again."
The commissioner urged residents to wear masks and socially distance. A 30-day statewide mask mandate went into effect on July 10.