Bill Cosby's primary accuser endured a cross-examination in which the comedian's lead attorney tried to brand her sneaky, unethical and money-hungry.
But when Andrea Constand finished her testimony today, she left the witness stand in Montgomery County Court in Norristown, Pennsylvania, with her head held high, having answered defense attorney Tom Mesereau's most pointed question: Why did she settle a civil case against Cosby for $3.38 million?
"I just wanted to get it over with," she testified. "It tore me and my family apart and we just wanted to get it over with."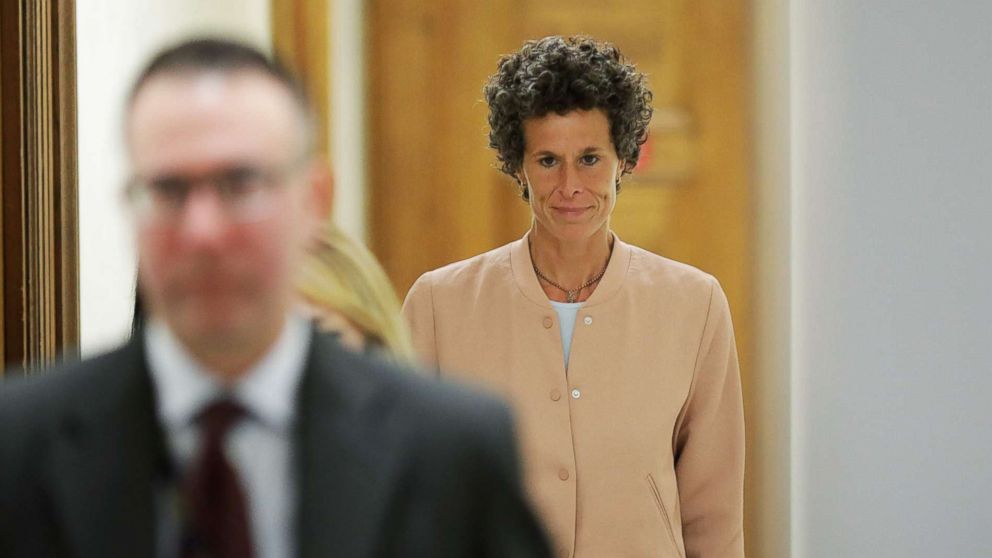 During four hours of questioning Constand over two days, Mesereau struggled to solicit any answers that solidly supported claims he made in his opening argument that she was a "con artist" who targeted a "lonely man" with false accusations of sexual assault.
Cosby is being retried on three felony counts of aggravated indecent assault. His first trial ended in a mistrial in June when a jury failed to reach a verdict.
The 80-year-old Cosby, who has been married to his wife, Camille, for more than 53 years, has adamantly denied the accusations he drugged and sexually assaulted numerous women, including six who have now testified in his retrial.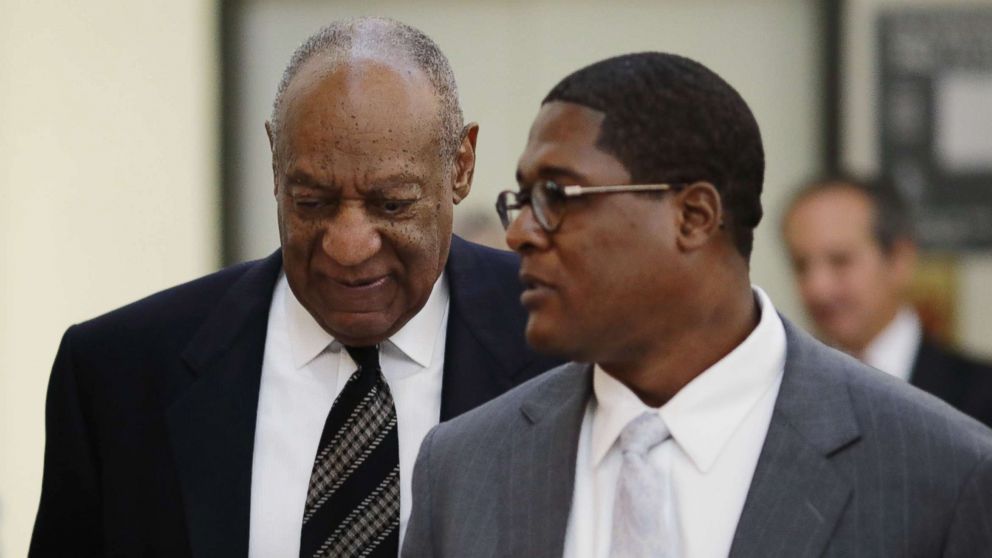 As she did in the first trial, Constand, 44, took the witness stand for the prosecution.
Constand -- former director of operations for the women's basketball team at Temple University, where Cosby was a trustee -- began her testimony on Friday, detailing how Cosby gave her three blue pills and led her to believe they were homeopathic remedies to "take the edge off."
She said she began to get dizzy and started feeling sick and seeing double. She said Cosby led her to a couch in his suburban Philadelphia home and sexually assaulted her.
When Constand's testimony resumed today, Mesereau grilled her about the settlement in her civil suit against Cosby. He suggested her testimony violated a provision in the settlement.
But according to a close reading of the contract language highlighted in subsequent questioning by prosecutor Kristen Feden, Constand's testimony did not appear to have violated the agreement.
The settlement provision, posted on a video screen in the courtroom, stipulates that Constand can't share information about Cosby "except if ... pursuant to a criminal investigation by a state or federal authority in the U.S. or Canada, or in response to a valid subpoena."
When Mesereau asked her why she would agree to a civil settlement that included no admission of wrongdoing by the comedian and then come to court to testify against him, she said she was trying to protect her family.
Mesereau also suggested that Constand had participated in a $65-per-person "pyramid" scheme in college, a line of questioning that fell flat. She responded that as far as she knew it was not a pyramid or Ponzi scheme.
She said she was simply doing a favor by cutting and pasting a form letter sent to her by a friend. Asked how many people she sent the email to, she said she sent it to one person.
Constand acknowledged that she had been in Cosby's hotel room at the Foxwood Resort Casino in Connecticut late one night.
"Did you think it appropriate that you be in a married man's room in a hotel in Connecticut at [about 11 p.m at] night?" Mesereau asked.
Constand replied that she was summoned to the room by the comedian to get some "baked goods that Mr. Cosby wanted to give me." She said she left the room within 10 minutes.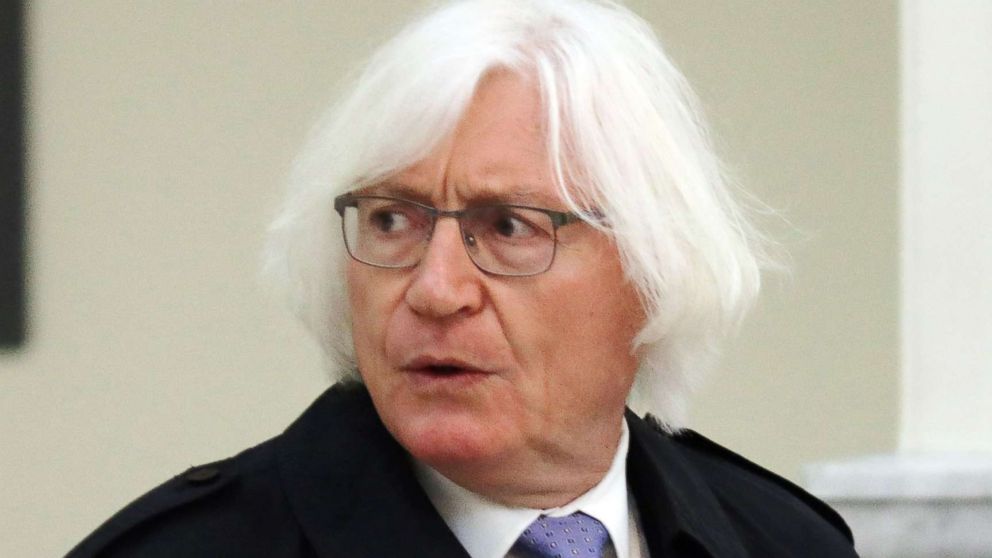 Mesereau also set the stage for his star defense witness, a former Temple University colleague of Constand named Marguerite "Margo" Jackson. Jackson will testify for the defense at this trial after she was not allowed to in the first trial when a judge ruled that what she said in an affidavit was hearsay.
Jackson claimed she once heard Constand muse about framing a powerful person for money, when the pair were rooming together during a travel game for the Temple University women's basketball team, according to her court affidavit. Constand denies Jackson's claim.
The defense claims they roomed together at least six times. But while testifying today, Constand said she had never roomed with Jackson.
On Monday afternoon, Constand's mother, Gianna, testified that when her daughter returned to Canada from Temple University, she seemed "dislocated from the family, seeming like she was in her own world."
"We noticed that she was very depressed, that she wasn't interacting with any of her friends," she said.
"During the night we would hear her screaming," Gianna added. "She would be screaming for help…. She would wake up sweating. I knew something was wrong but I could not put my finger on it."
When Constand told her mother about the alleged attack at Cosby's house, Gianna said she called him and the pair talked for more than two hours.
The elder Constand said she was furious with the entertainer.
In one visceral moment, Gianna testified that when she got Cosby on the phone to confront him about allegedly assaulting her daughter, "I was so angry that I broke like every capillary in my eyes … my eyes were like two pools of blood."
If convicted, Cosby faces up to 10 years in prison for each of the three felony counts.