— -- Country music star Jake Owen said watching a deadly mass shooting unfold while he was on the stage of the Route 91 Harvest Music Festival in Las Vegas was like seeing "a bad movie."
"Standing there, you could hear the bullets starting to hit the roof of the stage and people started fleeing everywhere. You could hear people screaming," Owen told ABC News. "It sounded like gunshots were coming from all around us, and this is before any of us knew that it was coming from above."
Describing the scene as "chaotic," Owen continued, "I keep saying it was like a bad movie that you've seen before but never thought it would be real life."
Owen, 36, performed at the music festival around 8 p.m. local time, according to the festival lineup, just before headliner Jason Aldean took the stage.
The first gunfire rang out just after 10 p.m. local time.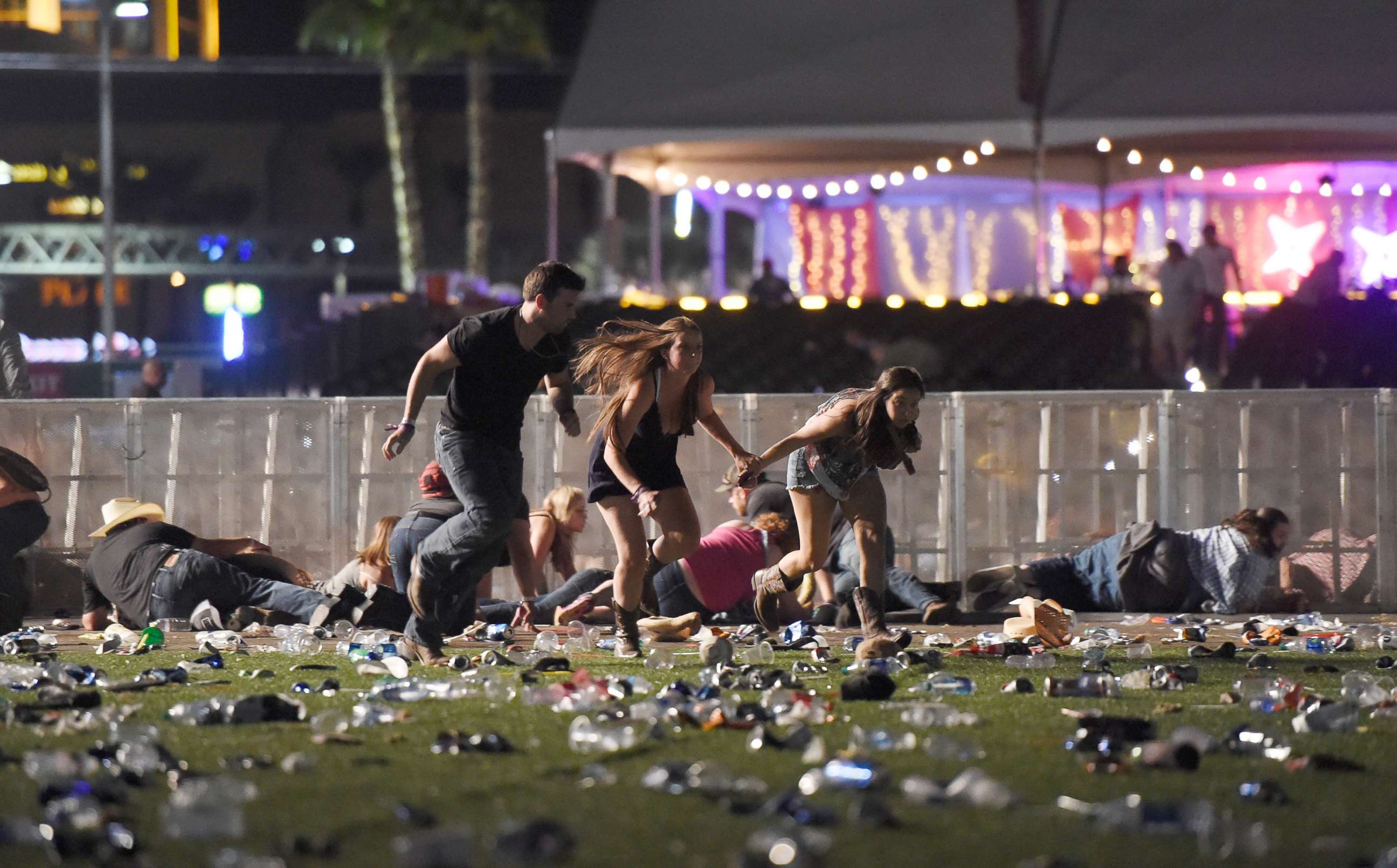 "Jason turned around and started running back toward his drum riser to get out of the way once he realized that gunshots were being fired," said Owen. "The crowd started running. It was a bad scene."
He continued, "There were people literally being shot. You could see blood everywhere. It was something that I wouldn't ever want to see again or wish upon anyone else to see."
More than 50 people were killed and hundreds injured in the mass shooting by a lone gunman who fired from a perch high up in the Mandalay Bay Resort and Casino, police said. It is the deadliest shooting in modern U.S. history.
The Las Vegas Police Department identified the suspected gunman, who is now dead, as 64-year-old Stephen Paddock. Authorities said Paddock was on the 32nd floor of Mandalay Bay hotel.
Videos taken by onlookers gave a glimpse of the chaos, with some at the scene apparently thinking at first it was fireworks going off. Videos show Aldean continuing to play his set as the gunfire started, before the music abruptly stopped.
"I don't think at first he could even hear the shots that were going off until I think someone maybe in his crew said, 'Hey, you need to get off stage and run back here,'" Owen said of Aldean. "I could tell he kind of stopped and started running."
He continued, "At that point, we were all not knowing what to do."
In addition to Aldean and Owen, other stars in the concert's lineup included Big & Rich, Luke Combs and Dylan Scott.