— -- The CEO of Craigslist posted an open letter to a top U.S. government safety official today, saying that while he agrees the consumer product recall system is deeply flawed, he was "dismayed" that the official singled out his company in an ABC News report.
"You rightly lamented to ABC [News] that for a typical recall, 95 [percent] of the recalled items are still in the hands of consumers 5 years after the recall notice… These figures are utterly shocking," the letter from Craigslist CEO Jim Buckmaster says. "Imagine our dismay when you and ABC 'came out shooting' at craigslist. Last we knew from your representatives, earlier this year, we were taking all appropriate steps to reduce the number of free classified ads for recall items by craigslist users."
Buckmaster invited Kaye to San Francisco to "discuss how craigslist can further assist the CPSC in addressing product recalls.""Since you, personally, have been the one leading the criticism, I trust you agree it will be time well spent for you as CPSC chairman, and I as craigslist CEO, to meet in person," the letter says.
The letter came hours after ABC News "Good Morning America" broadcast parts of an interview with Chairman of the U.S. Consumer Product Safety Commission, Elliot Kaye, who said that Craigslist is "morally irresponsible" for not doing what some other major internet resale sites do to block the sale of defective products under government recall.
"They do not and will not do it to date," said Kaye, despite repeated requests from commission officials to set up the same filters used by Amazon and eBay to prevent recalled items from being posted.
Kaye said the result is the easy availability of items that could injure or kill children.
"I think it is irresponsible," Kaye told ABC News in an interview to be broadcast further tonight on "World News with David Muir" and "20/20".
Previously, Craigslist founder Craig Newmark refused to answer questions about the site's refusal, saying he was only a "customer service representative" at the company that has made him a multi-millionaire.
An ABC News investigation, conducted with 17 ABC stations across the country, found the Craigslist site loaded with items that are illegal to sell because they have been recalled for safety defects.
Among the potentially dangerous items discovered on the Craigslist site was a Bumbo baby seat linked to a series of accidents in which infants fractured their skulls or suffered other serious injuries.
The Bumbo was later recalled, and owners were offered a safety belt, but the original version continues to be offered for re-sale on Craigslist.
CLICK HERE to read a statement from Bumbo International.
When ABC News attempted to list the recalled version of the Bumbo on Amazon it was immediately blocked. On eBay, the listing was removed by the site after a day.
But the Craigslist ad ABC News posted for the recalled item remained on the site for a week until we took it down on our own.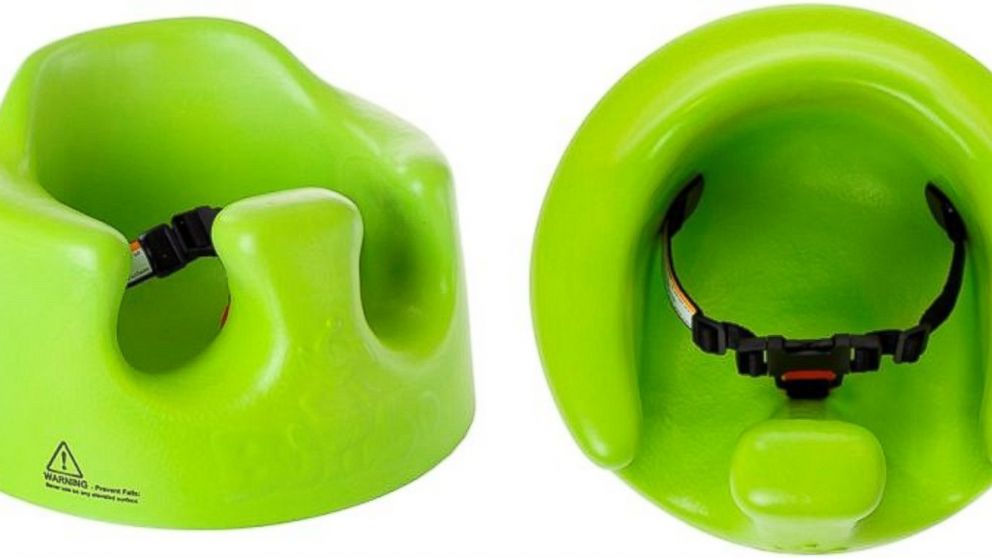 The Consumer Product Safety Commission praised Amazon and eBay for acting "responsibly."
"They filter hundreds and thousands of online product notices to make sure with certain tags, make sure that these products are not up there," Kaye said.
Craigslist, he said, "will not do it, has not done it, but should do it."
In a written statement prior to the open letter, the Washington government relations executive for Craigslist, William C. Powell, said the site has an automated system to help prevent posting of recalled items and also "provides a system where users can flag postings advertising recalled items for removal."
CLICK HERE to read Powell's statement in full.
The spokesperson said Craigslist prohibits the sale of recalled items and the company says it notifies users that recalled products can't be sold.
That notice is on the posting page, and elsewhere the prohibition of recalled items is on line 15 of a 22 line-long list of a wide range of prohibited categories.
"I still think it's irresponsible not to join in with the rest of the community who have certainly recognized that they should take action in this arena," he said.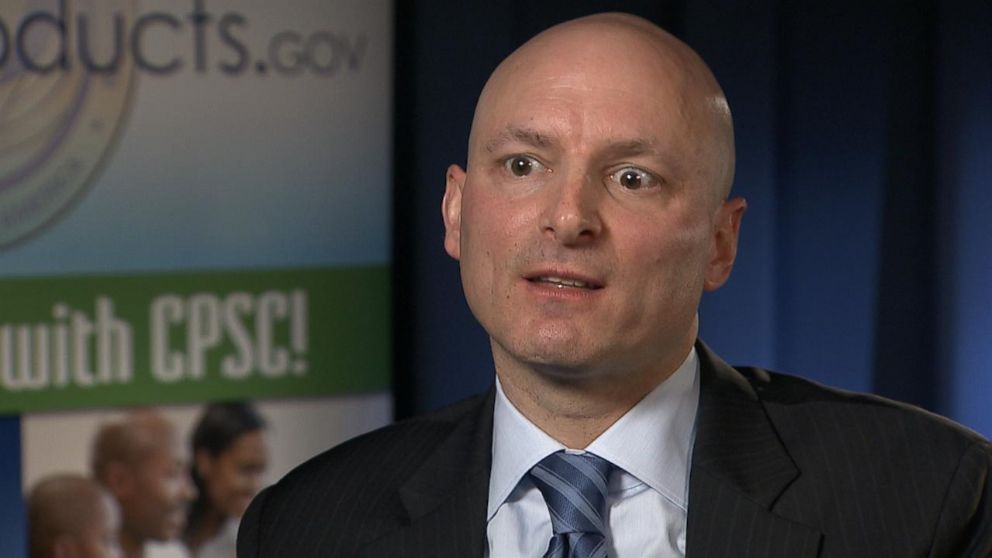 Craig Newmark and Craigslist came under similar criticism five years ago over its policy of allowing postings that appeared to be ads for prostitution, and were linked to several murders.
At the time, Newmark addressed the issue in an interview with ABC News, saying, "If an ad on our site appears which is wrong for any reason, if it is criminal, we don't want that on our site."
Craigslist later dropped its adult service section.
Five years later, Newmark refused to address the issue of ads for the illegal sale of recalled items, saying he was no longer involved in the management of the company is only a customer service representative. In his letter, Buckmaster said Newmark had become a "victim of completely underserved criticism" and is a "dedicated philanthropist."
After asking for the name of the ABC News director, he walked away from ABC News cameras.
To see if a product you've purchased has been recalled, go to www.SaferProducts.gov.
ABC News' Lee Ferran contributed to this report.