— -- Days after several reports of spooky clowns alarming residents in California, pranksters in similar costumes are popping up in other states.
Sgt. Tom Weger of the Fishers Police Department in Indiana thinks his town is dealing with a copycat.
"We have had over the past week three calls of a suspicious person dressed in a creepy clown outfit," Weger told ABC News today. "We believe it's just one individual dressing up as a clown and kind of creeping people out a bit."
Police looked for the clown but never found him, he added. "As of right now, he hasn't broken any law," Weger said.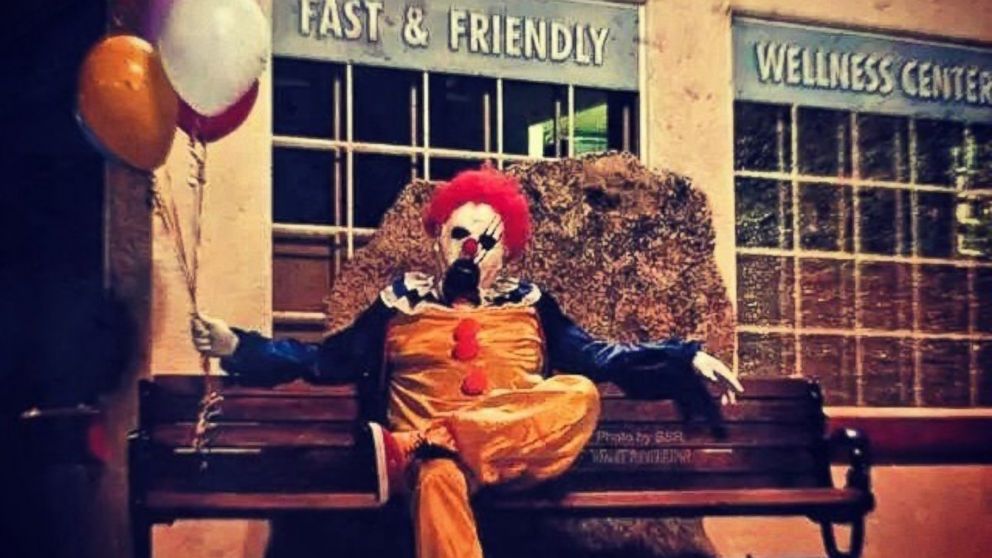 The reports come after similar sightings this month in Bakersfield, California, and the launch of social media accounts using the name "Wasco Clown," showing a scary clown posing at different locations in Bakersfield and nearby cities.
Fishers, Indiana, isn't alone in the new sightings, days before Halloween. Residents of Albuquerque, New Mexico, were recently spooked when a scary clown posed for a photo in front of a local restaurant and posted it on social media. But the clown, Tickles, told ABC affiliate KOAT-TV in Albuquerque that he didn't mean any harm by the scary photo.
"I haven't gotten any phone calls, but we've had several news outlets here in Albuquerque report on it," Albuquerque Police Department spokesman Tanner Tixier said of the spooky clown. "It has not become a police matter yet."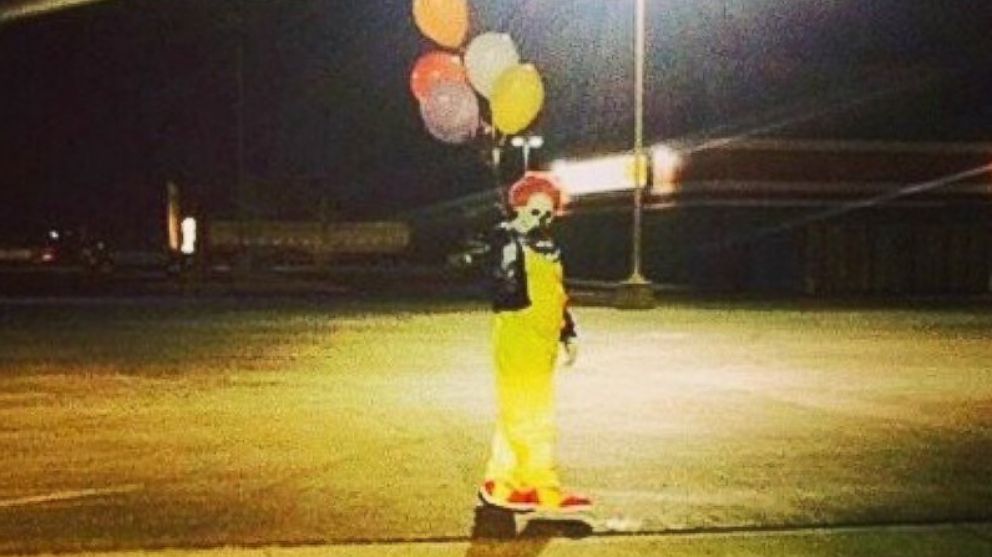 And clowns have also reportedly appeared in Jacksonville, Florida, popping up on security footage.
The World Clown Association says such spooky sightings are giving clowns a bad rap.
"People dressed as horror clowns are not 'real clowns,'" president-elect Randy Christensen said. "They are taking something innocent and wholesome and perverting it to create fear in their audience."
Clowns, he added, should promote "positive, family-friendly" enjoyment.