Critics pounce after new report shows Trump-aligned super PAC paid Melania Trump $155,000
The disclosure has prompted attacks from some Trump critics.
A pro-Trump super PAC paid former President Donald Trump's wife Melania Trump $155,000 in 2021, a newly certified personal financial disclosure report from the former president revealed Thursday -- prompting attacks from some Trump critics.
The super PAC, dubbed Make America Great Again, Again, in its separate Federal Election Commission filing from earlier last year, had listed the expenses to a firm called Designer's Management Agency, thereby masking the true recipient of its payments to the firm. The firm lists Melania Trump as a client on its website.
The super PAC's filing showed two payments to the firm -- one which came on Dec. 2, 2021, in the amount of $30,000, and the next payment the following day, in the amount of $125,000. But Trump's financial disclosure shows the super PAC's payment of $155,000 on Dec. 2, 2021, directly to Melania Trump.
The personal financial disclosure report, which was first reported by the New York Times, revealed the payment to Melania Trump was for a "speaking engagement."
Republican presidential candidate and outspoken Trump critic Chris Christie called Trump "shameless" in response to the news.
"A billionaire using donor money to pay personal legal fees, and now paying his wife more than 2x what the average American makes just to pick some tableware," the former New Jersey governor tweeted. "There's grifting and then there's Trump grifting. Undisputed champs."
The Make America Great Again, Again super PAC has since dissolved, transferring $8.9 million to a new Trump-aligned super PAC, Make America Great Again Inc.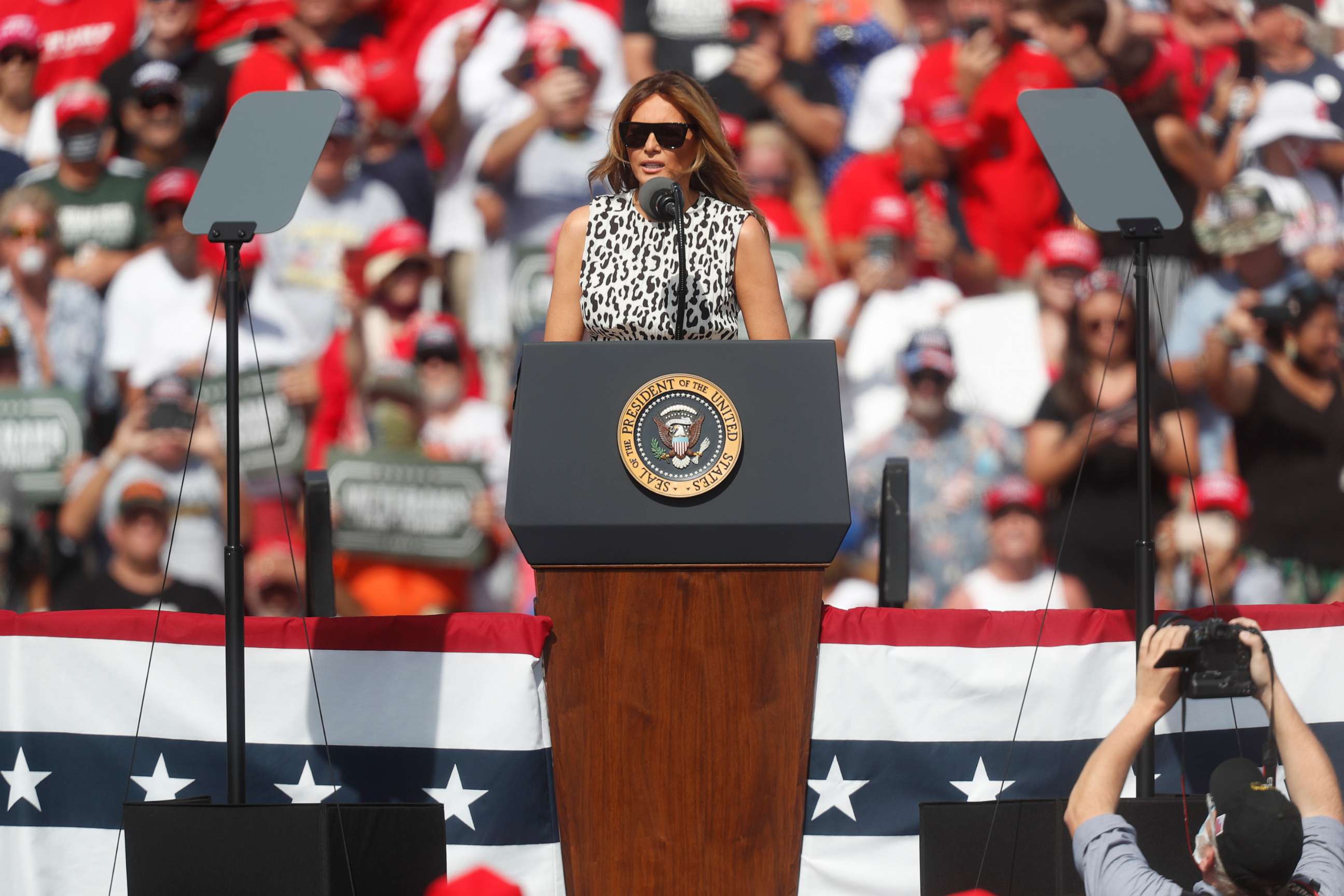 The Trump campaign did not respond to a request for comment about the payment to the former first lady.
Melania Trump has been absent from the campaign trail since her husband launched his third presidential bid. She previously told Fox News in May that the former president "has my support."
The financial report also shows Melania Trump received two $250,000 payments from Log Cabin Republicans, an advocacy group focused on LGBTQ conservatives, and Fix CA, an organization founded by Ric Grenell, who served as Acting Director of National Intelligence in former President Trump's 2020 cabinet.
In all, the former first lady made over $1.2 million for speaking engagements following Trump's presidency, according to the financial report.
Trump himself made over $12 million for speaking engagements during his post-presidency, the report said.