— -- A cyclist's GoPro camera on his helmet caught his recent close encounter with a SUV at an intersection in Seattle, Washington, where the driver crashed into the cyclist and sped away.
The cyclist, Trip Volpe, was headed northbound on Dexter Avenue at Thomas Street when the SUV made a quick turn in front of him, ABC affiliate KOMO reported. Volpe's helmet cam captured the sound of his bike braking hard and the moment the SUV crashed into his bike and then fleeing the scene.
Volpe was knocked down and suffered minor injuries, KOMO reported.
"I was really angry at the guy because he pulled out in front of me, we collide, and he just flees the scene," Volpe told KOMO. "I could've been seriously injured. Hell, he could've run me over if I had somehow slipped under his tire. That's really not cool."
A still from the video Volpe caught on his $400 GoPro also appears to show the SUV driver holding a cell phone, KOMO added.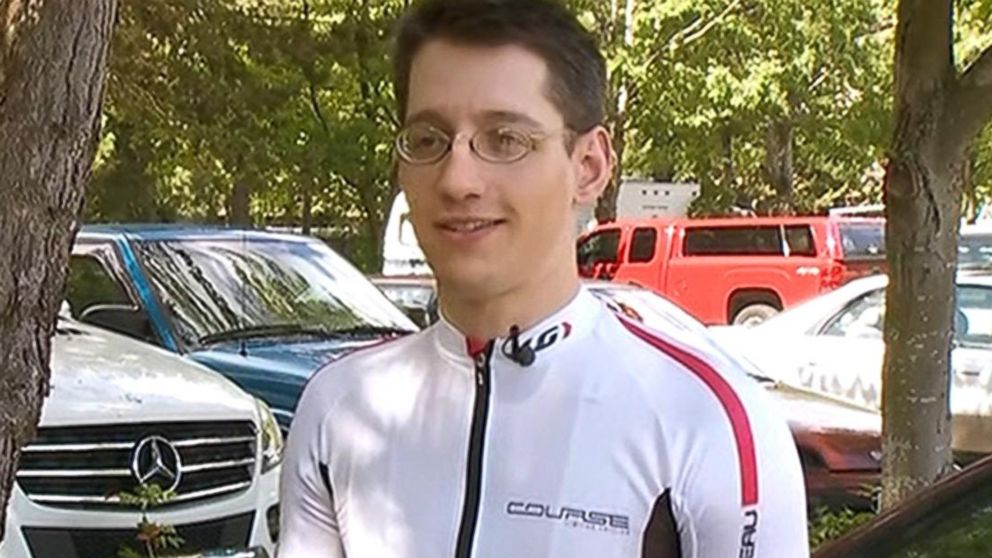 "He was staring at his phone during the turn," Volpe told KOMO. "If you're driving, don't look at your phone. Please. You'll kill somebody."
Seattle Police Department Sgt. Whitcomb told ABC News that the driver turned himself into police about an hour-and-a-half after the incident and that the case remains active under investigation. Whitcomb said he could not immediately identify the driver's age or name.
Volpe did not immediately respond to ABC News' requests for additional comment.